Add a comment: Chipotle Ranch Panko Fried Zucchini
Appetizers
Chipotle Ranch Panko Fried Zucchini
Recipe courtesy of Silver Spring Foods, Inc.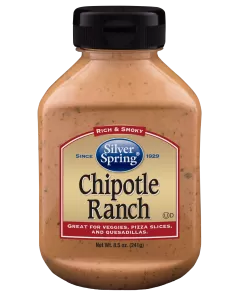 Prep

10min

Total

30min

Servings

4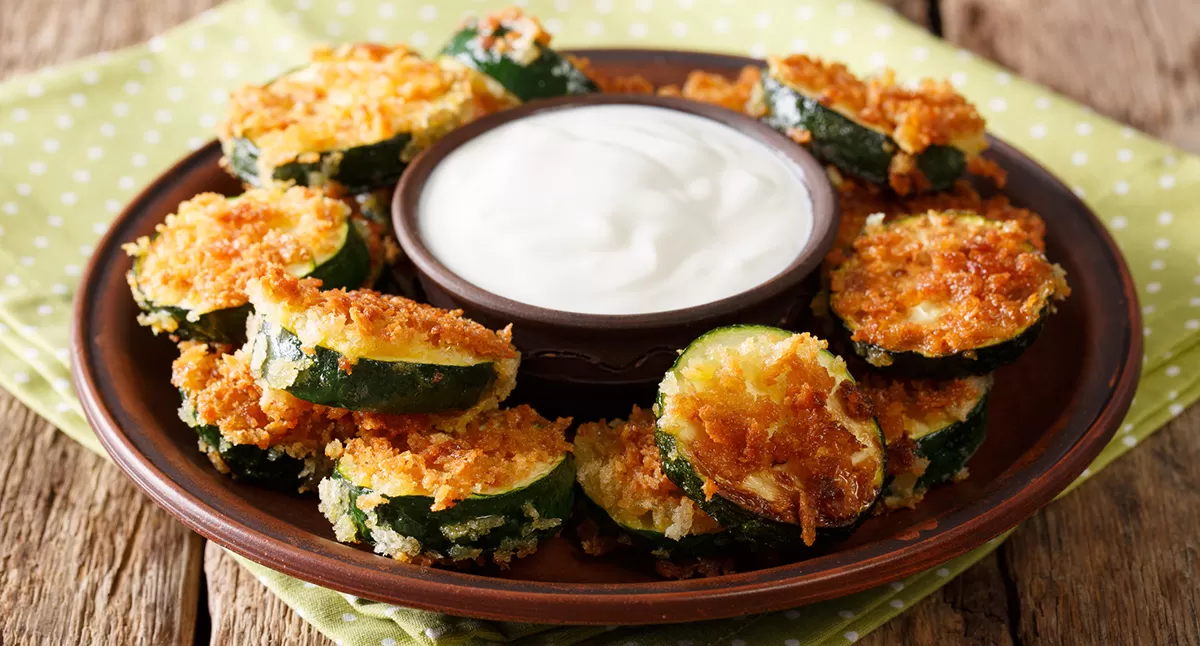 Ingredients:
Olive oil
1/2 cup milk
1 3/4 cups freshly grated Parmesan
1 1/2 cups panko (Japanese breadcrumbs)
1 tsp Silver Spring Chipotle Ranch
3/4 teaspoon salt
2 large eggs
3 medium zucchini, cut into 3-inch long by 1/2-inch wide strips
Directions:
Pour oil into a large frying pan until it reaches a depth of 2 inches. Heat oil over medium heat until a deep-fry thermometer registers 350 degrees F.
Stir 1 1/2 cups Parmesan, the panko, and salt in a medium bowl to blend. Whisk eggs in another bowl to blend. Stir milk and Silver Spring Chipotle Ranch into another bowl. Working in batches, dip zucchini in the milk mixute, then dip zucchini in the eggs to coat completely. Next, coat the zucchini in the panko mixture, patting to coat completely. Place zucchini pieces on a baking sheet.
When the oil is hot, working in batches, fry the zucchini sticks until they are golden brown, about 3 minutes. Using a slotted spoon, transfer the fried zucchini to paper towels and drain.
Comments about Chipotle Ranch Panko Fried Zucchini:
Be the first to comment on this recipe! Click the "write a review" button above.