Add a comment: Historical Cardinal Salad
Dips, Spreads & Sauces
Historical Cardinal Salad
Recipe courtesy of Silver Spring Foods
Prep

5min

Total

10min

Servings

6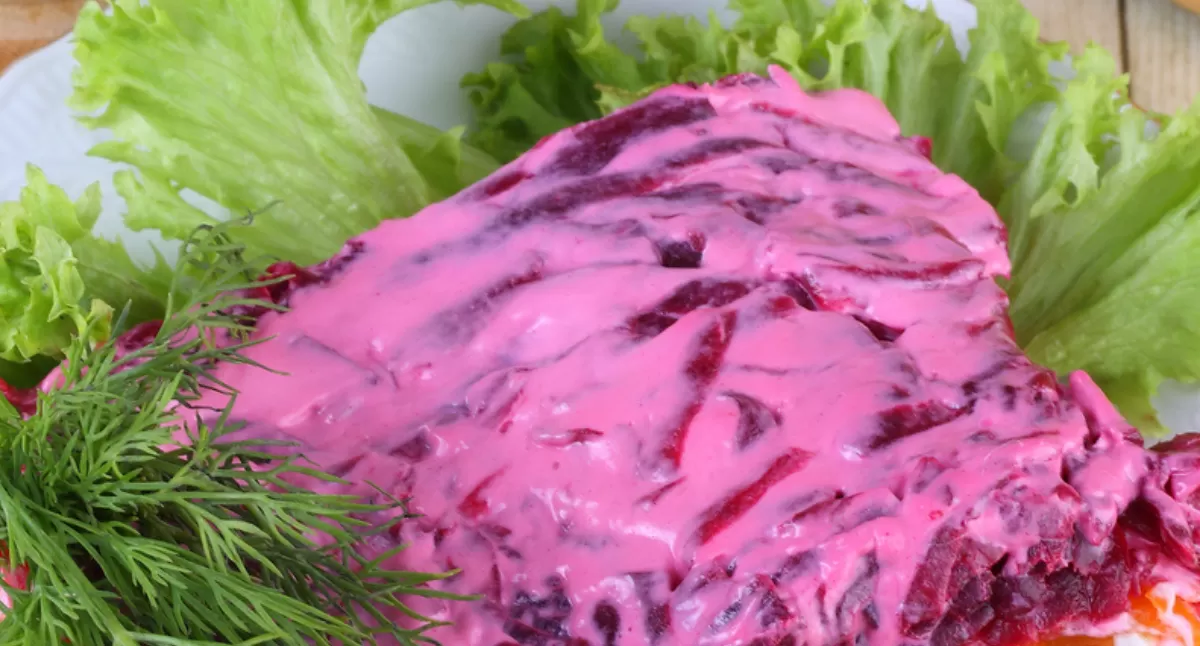 Ingredients:
1 package lemon flavored gelatine
1 tablespoon Silver Spring Prepared Horseradish, Non-GMO Horseradish, or Fresh Ground
¾ cup diced celery
1 cup boiling water
1 cup cooked diced beets
¾ cup beet juice
2 teaspoons onion juice or grated onion
3 tablespoons vinegar
½ teaspoon salt
1-2 tablespoons Mayonnaise
Directions:
Dissolve gelatine in boiling water.
Add beet juice, vinegar, salt, onion or onion juice, and Silver Spring Prepared Horseradish.
Chill until firm.
Unmold onto crisp lettuce.
Serve with mayonnaise.
Enjoy!
Comments about Historical Cardinal Salad:
Be the first to comment on this recipe! Click the "write a review" button above.