Add a comment: Panko Crusted Red Snapper with Spicy Remoulade Sauce
Main Course Panko Crusted Red Snapper with Spicy Remoulade Sauce
Recipe courtesy of and photo created by Jessica Lawson with @bigdeliciouslife
Prep

-

Total

-

Servings

23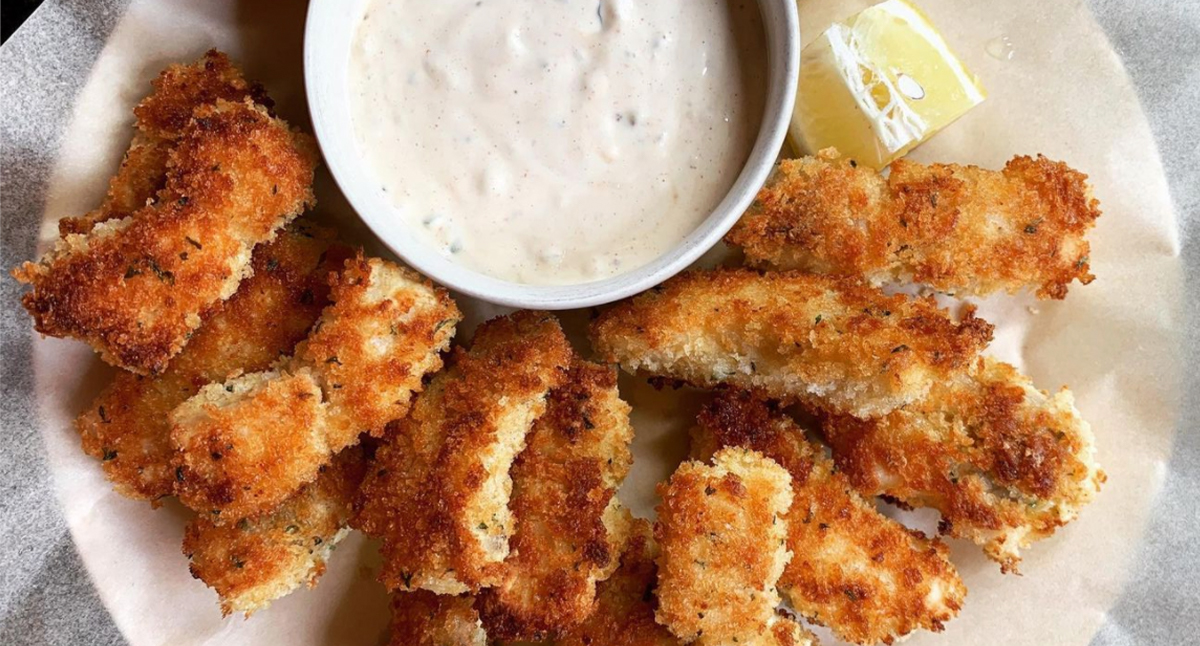 Ingredients:
3/4 lb Red Snapper filets (skin removed)
2/3 cup flour
1 tsp garlic powder
1 tsp onion powder
1/2 tsp cayenne pepper
1/2 tsp baking powder
1 egg
2 tablespoons milk or water
1-1/2 cups or more of seasoned panko bread crumbs
For the Sauce:
1/3 cup mayo
2 tablespoons minced dill pickle
1 tablespoon Silver Spring Dijon Mustard
1 tablespoon Silver Spring Applewood Smoke Flavored Horseradish
1/4 tsp garlic powder
1 tablespoon fresh lemon juice
1/4 teaspoon hot paprika if you have it
Few dashes of hot sauce
Pinch of salt to taste
Directions:
Skin removed, cut Red Snapper lengthwise into 1 inch strips.
Stir together the flour, seasonings and baking powder in a shallow dish. Whisk egg and milk in a bowl. Spread panko crumbs out on another dish.
Preheat oven to 400 degrees and pour 2-3 tablespoons of oil onto a rimmed baking sheet and put it in the oven to heat up while you prep the fish. Dredge each piece of fish in seasoned flour, dip in egg mixture, then press into panko until coated. Remove hot baking sheet from oven and carefully place each piece of fish down on the layer of hot oil. You'll hear the sizzle! Place back in the oven and bake for 10-15 minutes, flipping over halfway through, until browned and crispy. Fish will flake easily with a fork when done.
For the sauce, mix sauce ingredients together and get your dip on!
Comments about Panko Crusted Red Snapper with Spicy Remoulade Sauce:
Be the first to comment on this recipe! Click the "write a review" button above.