Add a comment: Spicy Sausage Pasta
Main Course Spicy Sausage Pasta
Recipe courtesy of and photo created by Christine Chitilapilly with @sugarcoatedmasala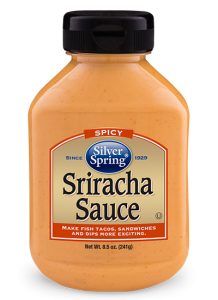 Prep

-

Total

-

Servings

2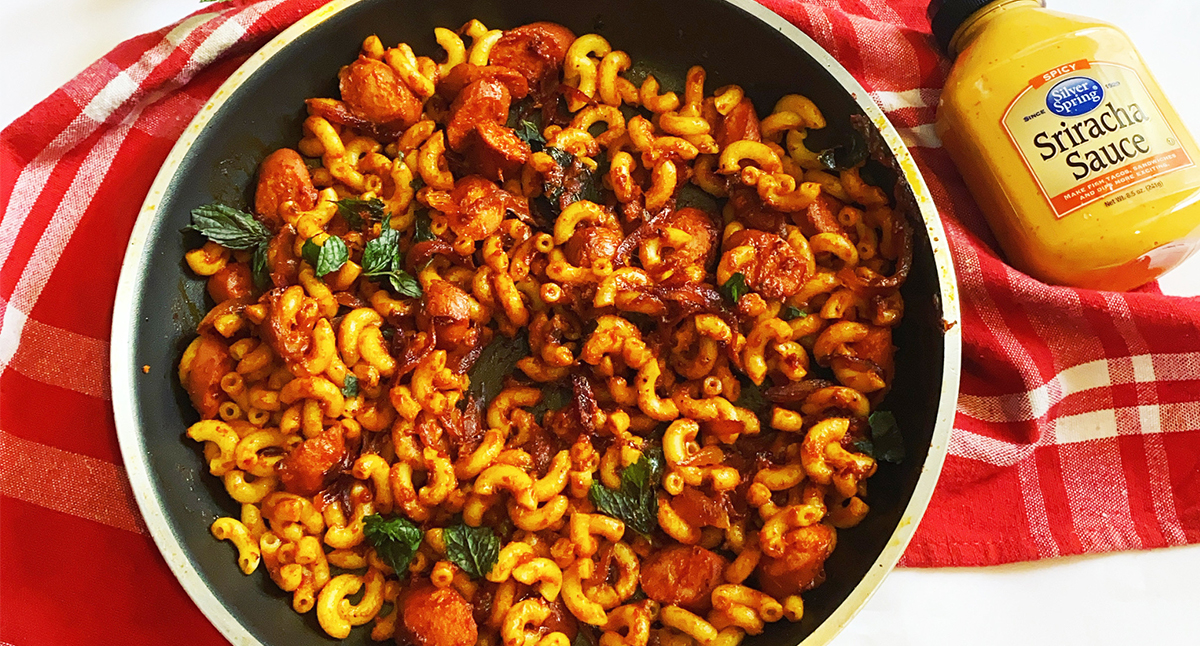 Ingredients:
Pasta – 1 cup
Olive Oil – 4 tbsp
Onion – 1 (chopped)
Sausages – 4 (chopped)
Silver Spring Spicy Sriracha Sauce - 4 tbsp (or more for extra heat)
Tomato Paste – 10 tbsp (135 gm)
Garlic paste – 1 tsp
Chilli powder – 3 tsp
Salt – according to taste
Mint & Coriander leaves – 1-2 handful (finely chopped)
Directions:
Step 1: Boil the pasta as per packet instructions. Remove from flame once cooked, and strain immediately. Pour some cold water over this pasta while straining, to prevent over-cooking.
Step 2: In a non-stick pan, heat some oil. After a minute or so, add the onions and saute it until translucent.
Step 3: Add-in the tomato paste, Silver Spring Spicy Sriracha Sauce, garlic paste, and chilli powder. Add salt according to taste. Leave it all to cook for 2 minutes
Step 4: Add chopped sausages into the pan and let it cook until done.
Step 5: Toss in the cooked pasta, and mix it up. Turn off the flame. Top with some mint leaves, and serve hot.
Comments about Spicy Sausage Pasta:
Be the first to comment on this recipe! Click the "write a review" button above.