Add a comment: Steak & Cheese Sliders with Applewood Horseradish Sauce
Steak & Cheese Sliders with Applewood Horseradish Sauce
Recipe courtesy of thisrealmom.com | Recipe and photo created by Jessica Morrison of This Real Mom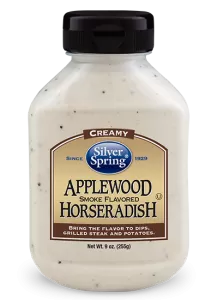 Prep

20min

Total

30min

Servings

15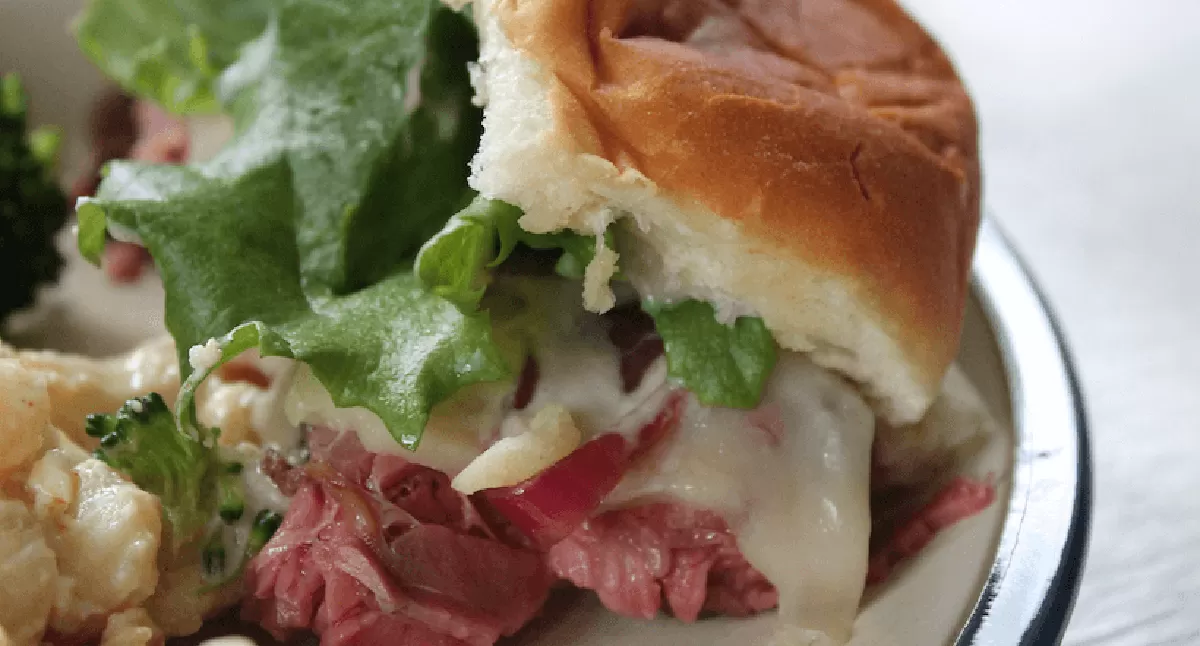 Ingredients:
15 sweet rolls (slider size)
1 lb of London Broil, sliced thin (from the deli counter)
1 red onion, sliced thinly
Splash of red wine vinegar
1 tbsp olive oil
6 slices of provolone cheese
Crisp lettuce for garnish
Silver Spring Applewood Smoke Flavored Horseradish sauce to taste
Directions:
Preheat over to 350°
Gently cut sweet rolls in half (you can do this keeping the whole sheet together and it's easier!)
Line a 9 x 13 pan with parchment paper and the bottoms halves of the rolls into the pan.
Spread London Broil evenly over the rolls
In a skillet over medium heat, add a tablespoon of olive oil
Add onions to the skillet and cook browned.
Add a splash of red wine vinegar to deglaze.
Remove onions from heat and spread evenly over the roast beef layer.
Top with provolone cheese and then cover with tin foil.
Cook for 8-10 minutes.
Serve with Silver Spring Applewood Smoke Flavored Horseradish to taste and enjoy!
Comments about Steak & Cheese Sliders with Applewood Horseradish Sauce:
Be the first to comment on this recipe! Click the "write a review" button above.