Flavor Profile
Slightly tart, strong horseradish flavor
+
Pairs well with…
Roast Beef
Mashed Potatoes
Bloody Marys
Introducing our new certified Non-GMO fine cut Prepared Horseradish. Every harvest is vigorously tested for flavor potency, ensuring the best horseradish available on the market. If there's one thing we're known for, it's our tireless pursuit of creating new, innovative products with premium ingredients to make food taste better. It's yet another way to Give It Zing!
Horseradish, Distilled Vinegar, Water, Canola Oil, Salt, Natural Flavor.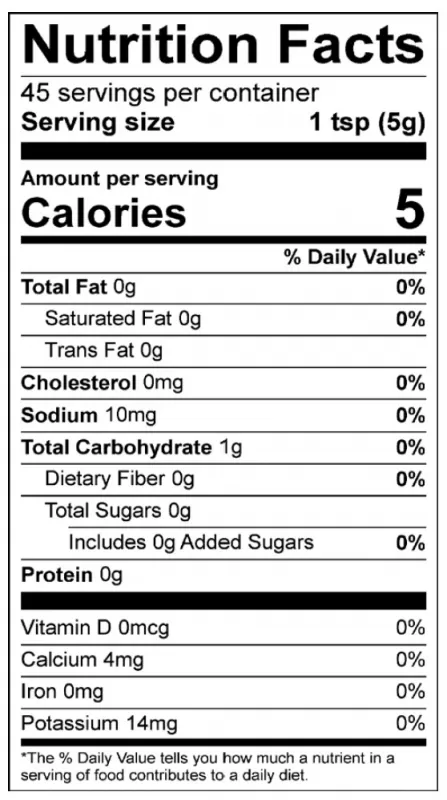 Bloody Mary Grouper Sandwich
Broccoli Apple Slaw With Salmon
Cheesy Italian Beef Crostini
Cleveland Grinder Sliders
Crab Cakes with Cocktail Sauce
Garlic, Herb, and Horseradish French Fries
Gefilte Fish with Beet Horseradish
Grilled Cheese and Roast Beef Sandwich
Historical Bean Bake with Meatballs
Historical Boiled Beef with Horseradish Sauce
Historical Celery Sauce for Fish
Historical Chicken & Ham Spread
Historical Crab-Relish Spread
Historical Cranberry Relish
Historical Creamed Spinach
Historical Creamy Fruit Slaw
Historical Deep Sea Fancy
Historical Fish Salad Dressing
Historical Green Beans with Creamy Horseradish Sauce
Historical Ham Croquettes with Tomato Horseradish Sauce
Historical Ham with Escalloped Potatoes
Historical Hominy and Horseradish Croquettes
Historical Horseradish Beets
Historical Horseradish Butter Spread
Historical Horseradish Cream Dressing
Historical Horseradish Cream Gravy
Historical Horseradish French Dressing
Historical Horseradish Ham Sauce
Historical Horseradish Mayonnaise
Historical Lime and Cottage Cheese Gelatine
Historical Lincoln Cheese Log
Historical Oyster Club Sandwich
Historical Pickle Relish Cheese Ball
Historical Pickle Shrimp Dip
Historical Round-Steak Casserole
Historical Russian Dressing
Historical Salmon Casserole
Historical Sandwich Spread
Historical Sour Cream Raisin Sauce
Historical Stuffed Celery
Historical Tangy Blue Cheese Spread
Historical Tangy Egg Spread
Historical Tomato Horseradish Sauce
Historical Tuna Salad Coneys
Horseradish Caramel Apples
Horseradish Matzo Ball Soup
Horseradish Summer Sangria
Pasta Salad with Kale and Tomatoes
Peach Jalapeno Salsa Hotdogs
Peter's Bloody Mary Recipe
Quick & Easy Cocktail Sauce
Reuben Rolls with Homemade Russian Dressing
Salmon and Watercress Salad with Lemony Horseradish Vinaigrette
Shrimp Summer Salad with Horseradish Vinaigrette
Smashed Potatoes with Horseradish-Herb Butter
Smoked Turkey Sandwiches with White Sauce
Steak and Horseradish Bites
Tater Tot Horseradish Hotdish
Honey Mustard Dipping Sauce with Stone Ground
A quick, easy dip that's full of flavor! Perfect for snacks, dinner or entertaining.
See Recipe