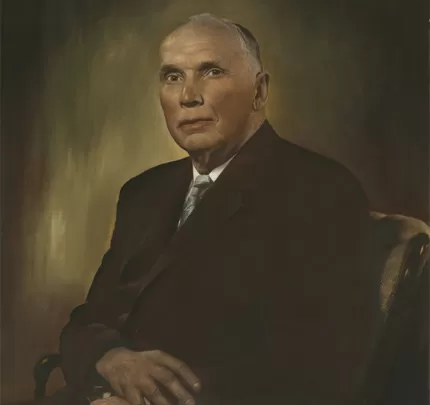 1929
Ellis Huntsinger, a traveling salesman returned to Eau Claire County on hard times. He decided to return to farming and planted a half acre of horseradish, enough for the family supply.
1937
Ellis purchased Becky Gardens, a larger farm in which he could begin to expand his operation. He later changed the name to Silver Spring Gardens thanks to a clear water spring on the property. At this time he also invested in a tractor and plow to add to his team of horses, walking plow, cultivator and corn planter.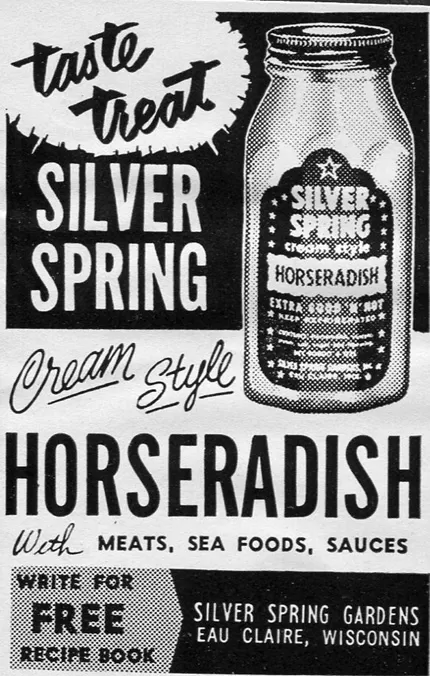 1941
One evening at supper, Huntsinger was about to give his coffee a shot of dairy creamer when the jar of horseradish at the table caught his eye. He added the creamer to the horseradish and upon tasting found the flavor to be more pleasant. He accidentally forgot about the horseradish in the fridge for three weeks and when he tested the product, it was still as strong as when he had put it in. That's when he realized he hit the jackpot and started adding cream to horseradish as a natural preservative and flavor enhancer.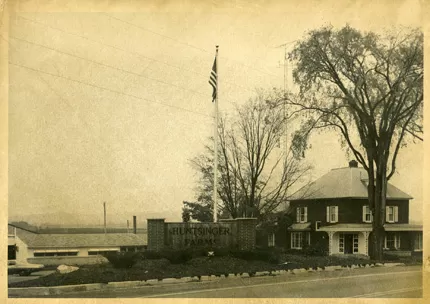 1950
Silver Spring Gardens was incorporated by Ellis Huntsinger along with his son Eugene Huntsinger and son-in-law Ed Bartusch.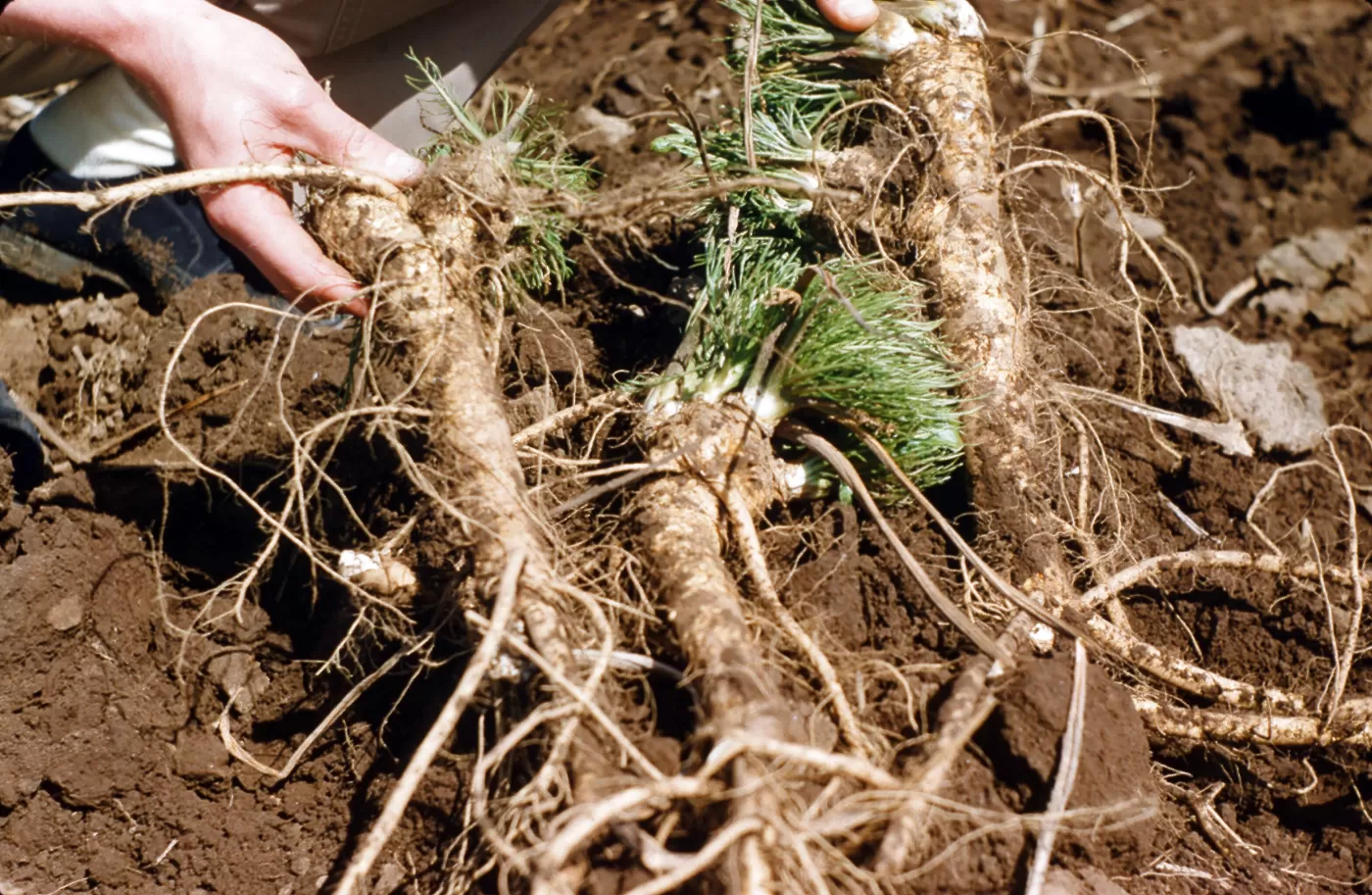 1952
In conjunction with the University of Wisconsin and University of Illinois, Silver Spring Gardens began testing eight new strains of horseradish. Prior to this, there were only two strains known to exist.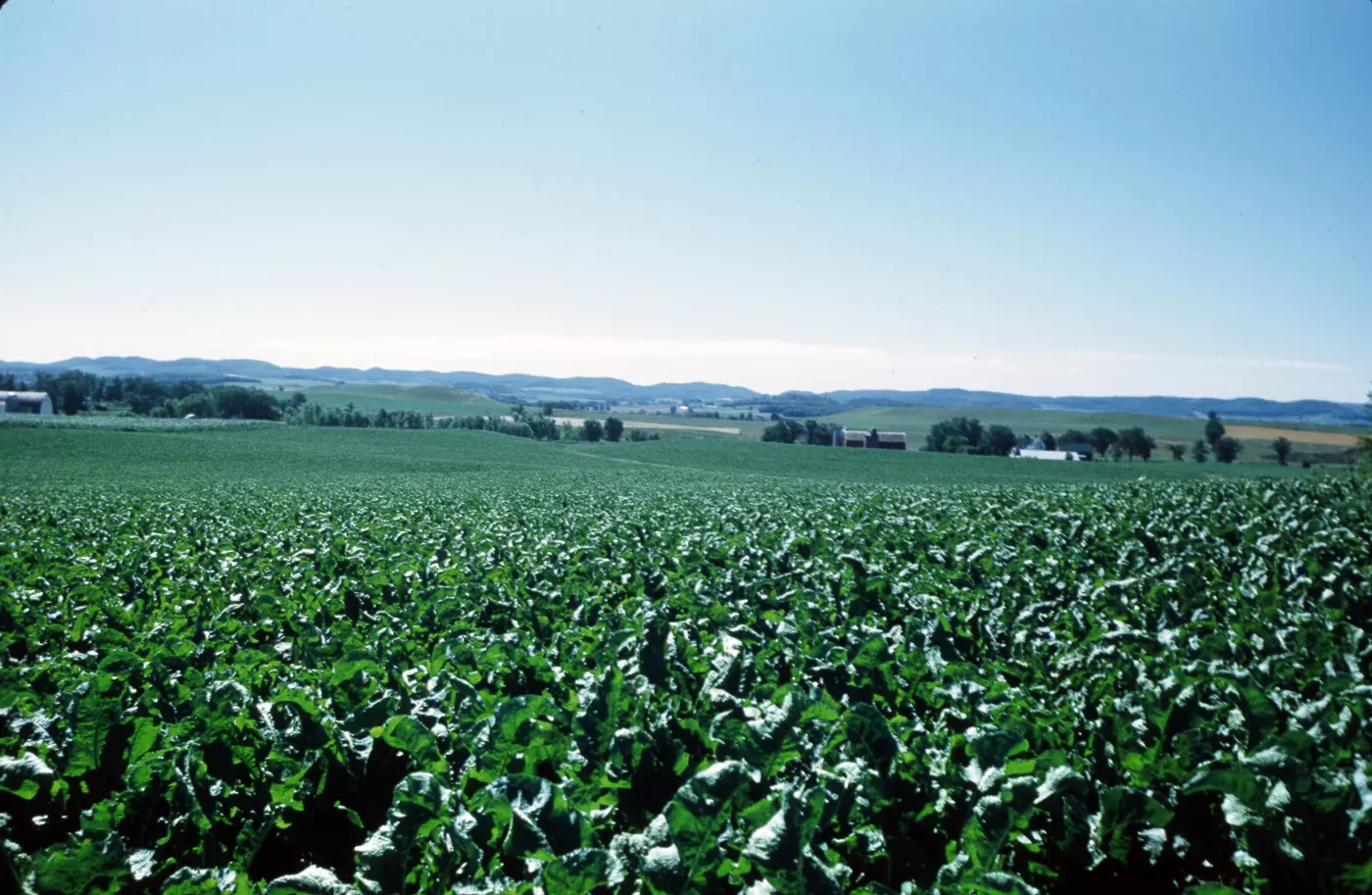 1953
Drought swept through the south-central United States, which was home to the second largest grower of horseradish. The drought caused other suppliers to raise prices, but Silver Spring Gardens was able to maintain low pricing since they were not hit by the drought. During this time, Silver Spring bought an additional 1,000 acres of land outside of Eau Claire, Wisconsin which they converted to farmland.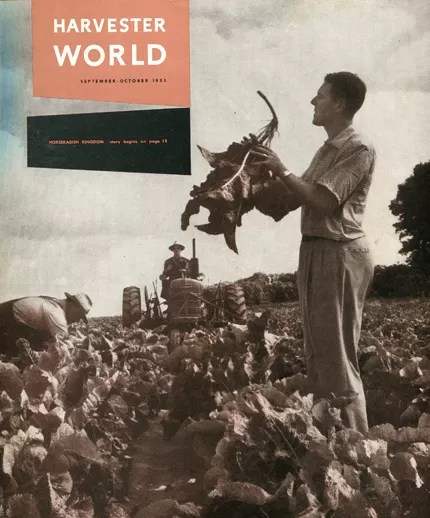 1955
Silver Spring Gardens was featured in Harvester World Magazine. At that time, they owned 1500 acres of land in Eau Claire, Chippewa and Buffalo Counties. There were only 3,000 acres across the United States (Silver Spring owned one-half of that). They were yielding 3 tons of horseradish per acre and hit $1 million in sales.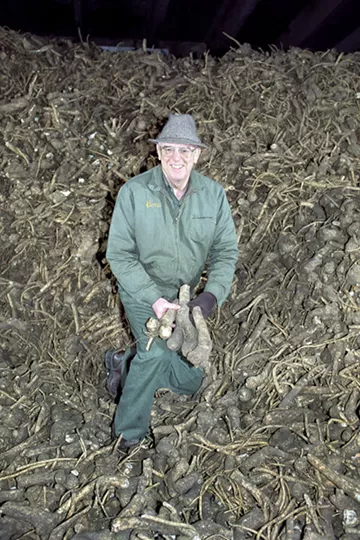 1960
In 1960, Gene Heintz took over as farm manager for Huntsinger Farms. He holds the record for longest employed with the company at 55 years. Gene started out picking dill in the field as a young boy.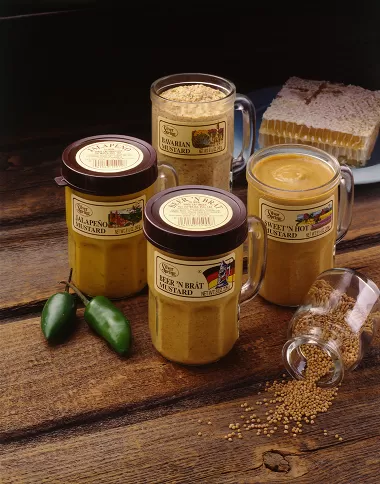 1989
Bavarian Mustard was introduced during the summer of 1989. The German-style, course-grain mustard made its debut in a beveled, glass mug. It was later recreated into a version of the Deli Style Mustard.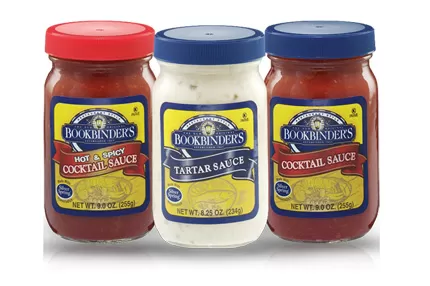 1999
Silver Spring Gardens purchased the trademark and food division of Bookbinder's, Inc., a famous seafood restaurant and food producer based in Philadelphia, Pennsylvania.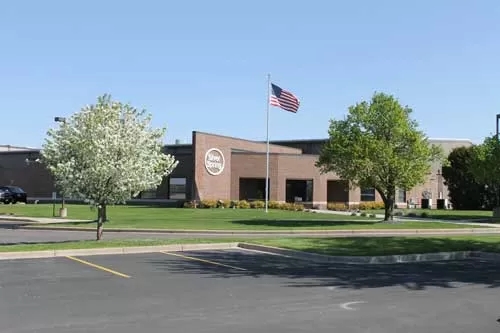 2006
Silver Spring relocates production and distribution to state-of-the-art Alpine facility totaling 166,628 ft.
2006
Wasabi Sauce was introduced into the market.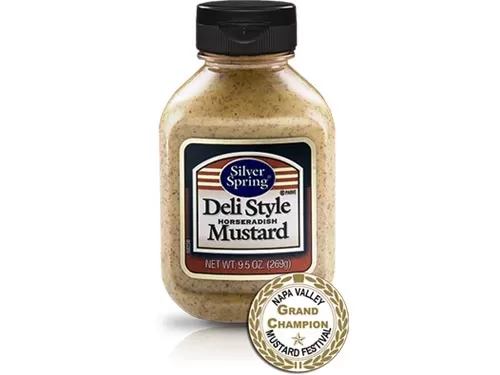 2008
Silver Spring Deli Style Mustard won the Grand Champion Award at the Napa Valley World-Wide Mustard Competition. In 2008 there were 400 mustard entries from 9 different countries judged by more than 80 chefs, food writers, and mustard lovers from around the world.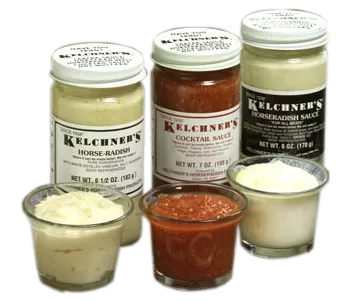 2009
Silver Spring Foods purchased Kelchner's Horseradish of Dublin, Pennsylvania.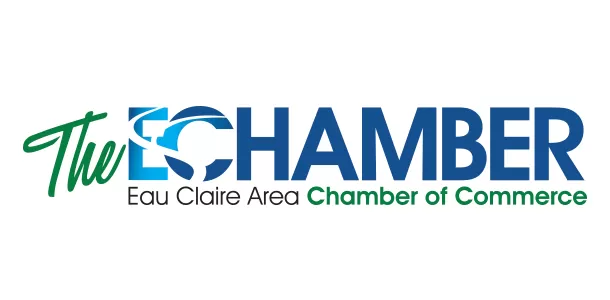 2010
Silver Spring Foods was awarded "Small Business of the Year" by the Eau Claire Chamber of Commerce.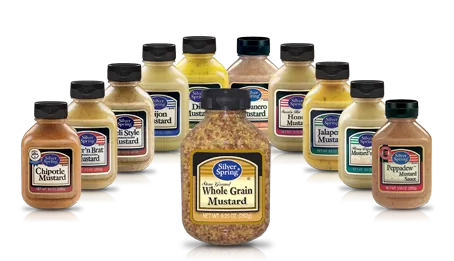 2011
Whole Grain Mustard is introduced into Silver Spring Foods' line of delicious mustards.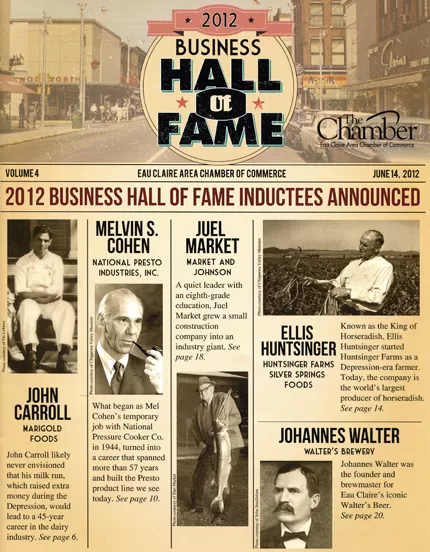 2012
Ellis Huntsinger was inducted to the Eau Claire Chamber of Commerce Business Hall of Fame for his contributions to the area.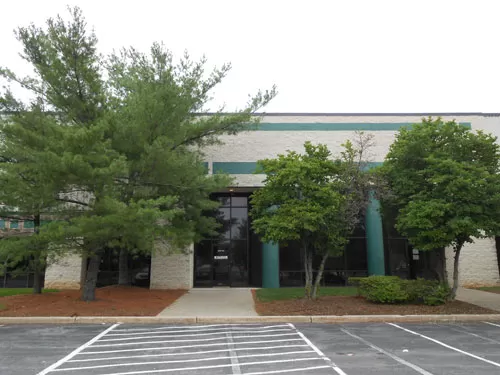 2014
Silver Spring Foods opened 20,000 square feet distribution center in Allentown, PA, to serve Northeast customers.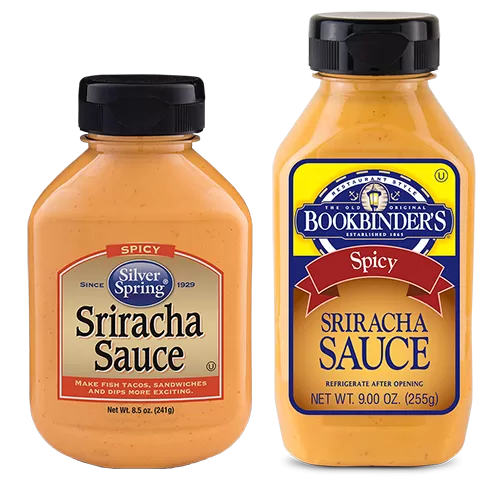 2014
Silver Spring Sriracha Sauce & Bookbinder's Sriracha Sauce Introduced.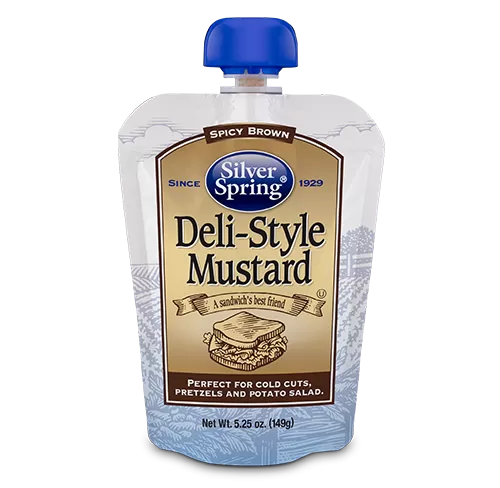 2016
Silver Spring Deli-Style Mustard Pouch Introduced.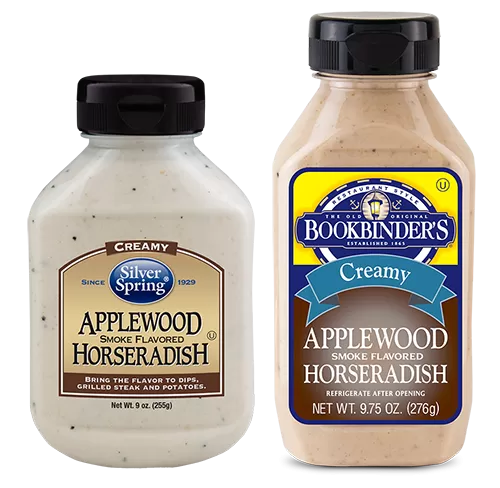 2017
Silver Spring Applewood Smoke Flavored Horseradish & Bookbinder's Applewood Smoke Flavored Horseradish Introduced.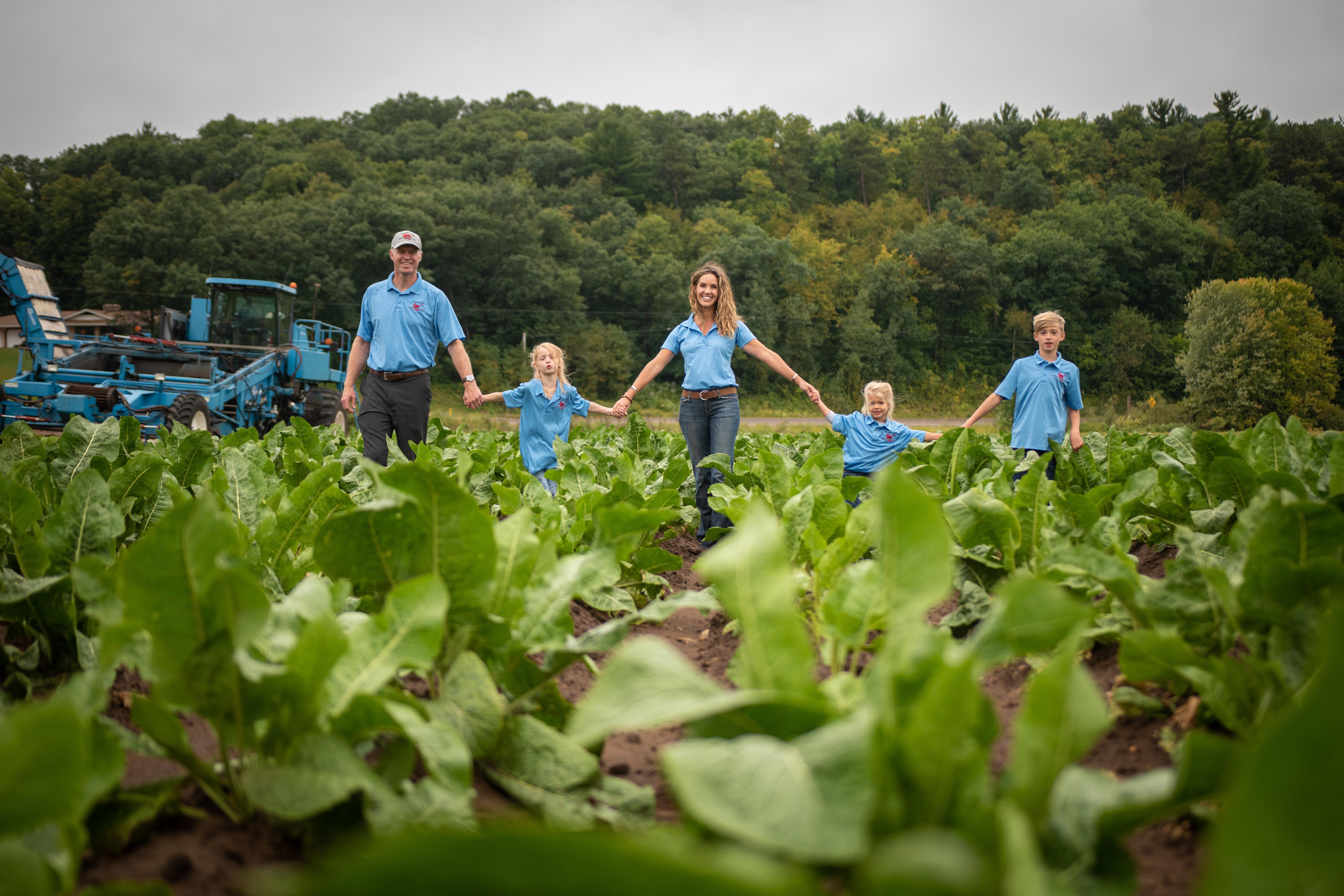 2020
Eric Rygg named 2020 Master Agriculturist. The Wisconsin Agriculturist award honors Wisconsin farmers who have demonstrated outstanding farm management skills while also taking active leadership roles in their communities.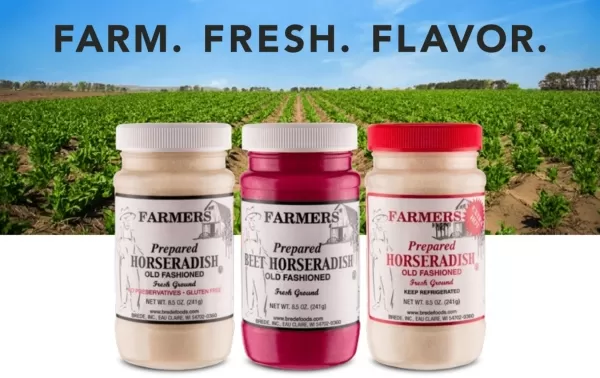 2020
With the Brede Foods acquisition in March 2020, Silver Spring adds more than 1,000 new storefronts nationwide to its retail footprint.
2020
One of the first farm solar arrays in Northern Wisconsin installed at Huntsinger Farms in June 2020.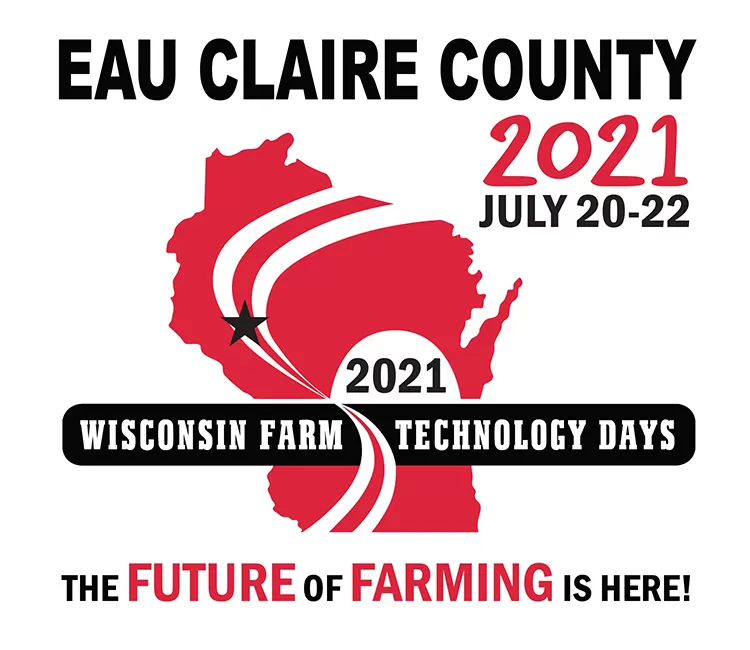 2021
Huntsinger Farms and its subsidiary, Silver Spring Foods, Inc. hosts Farm Technology Days, the largest agricultural show in Wisconsin.
2021
Silver Spring Foods, has been announced as the 2021 Paragon Award recipient to recognize their positive impact on the economy in Eau Claire County.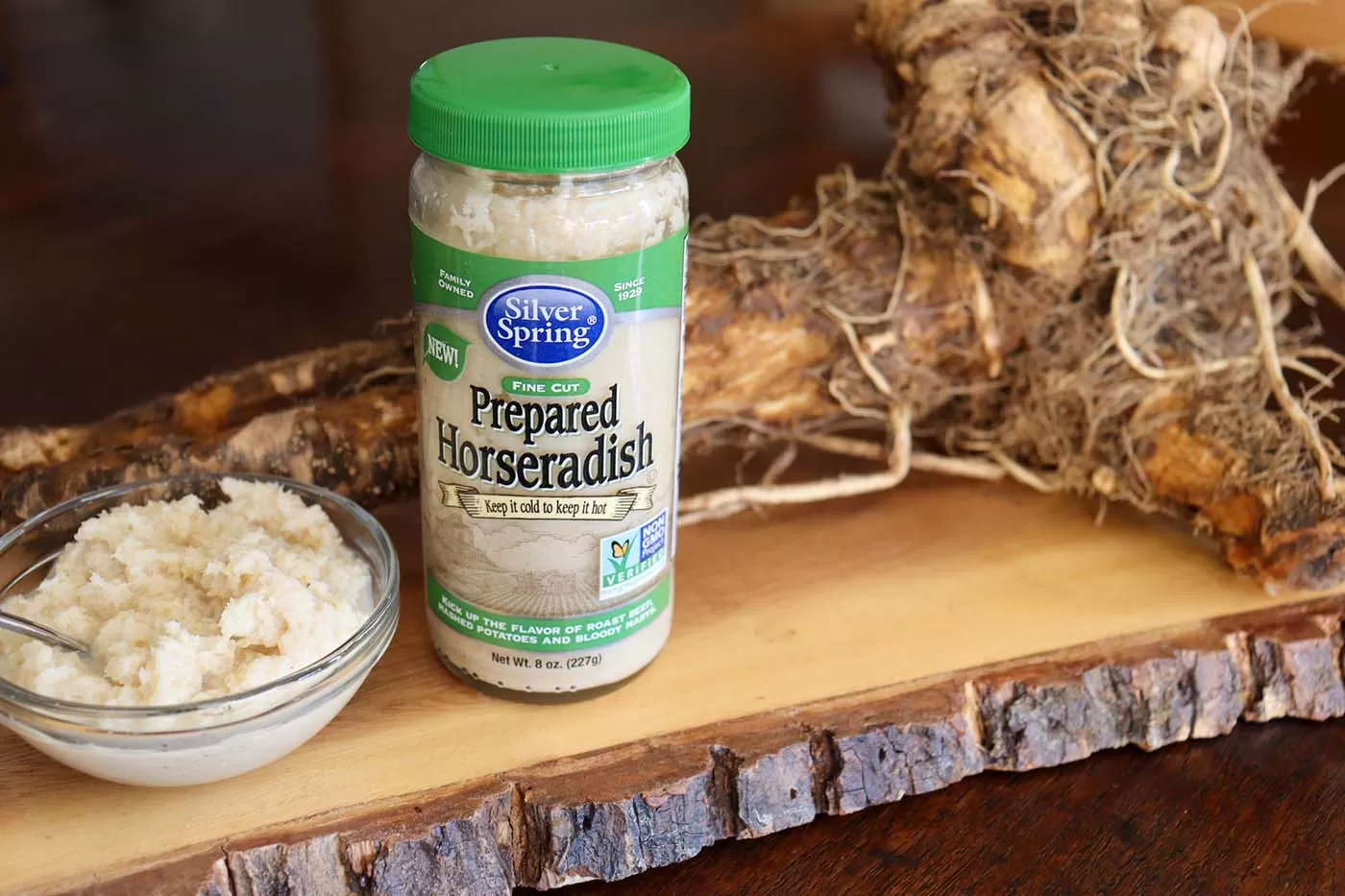 2022
First certified Non-GMO Project Verified product launced in 2022.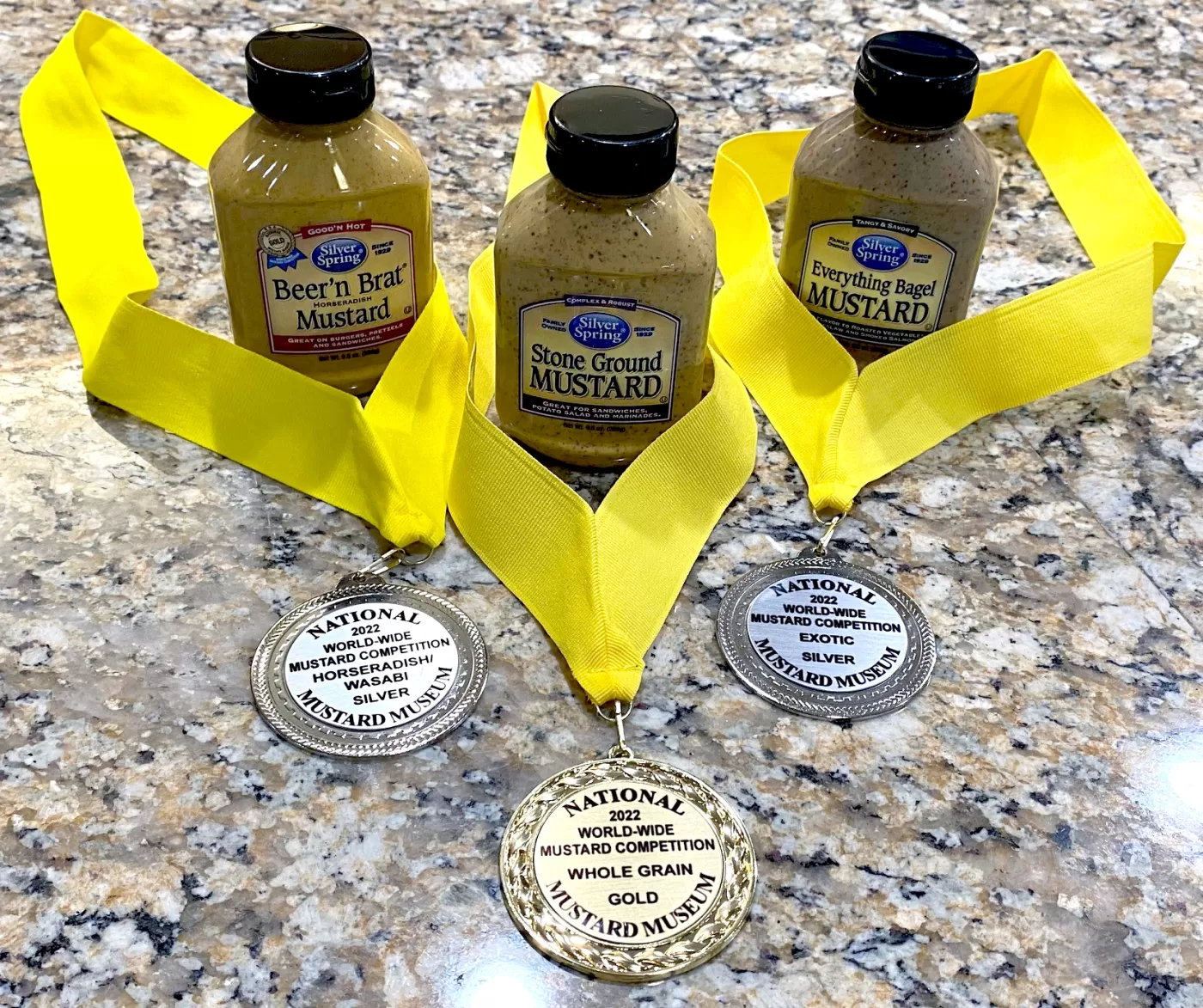 2022
Newly launched in 2021, Silver Spring Stone Ground Mustard received a 2022 gold medal & Everything Bagel Mustard received a 2022 silver medal from the World-Wide Mustard Competition held at the National Mustard Museum in Middleton, WI. Silver Spring best-selling Beer'n Brat Mustard continues to place in the top 3 with a 2022 silver medal.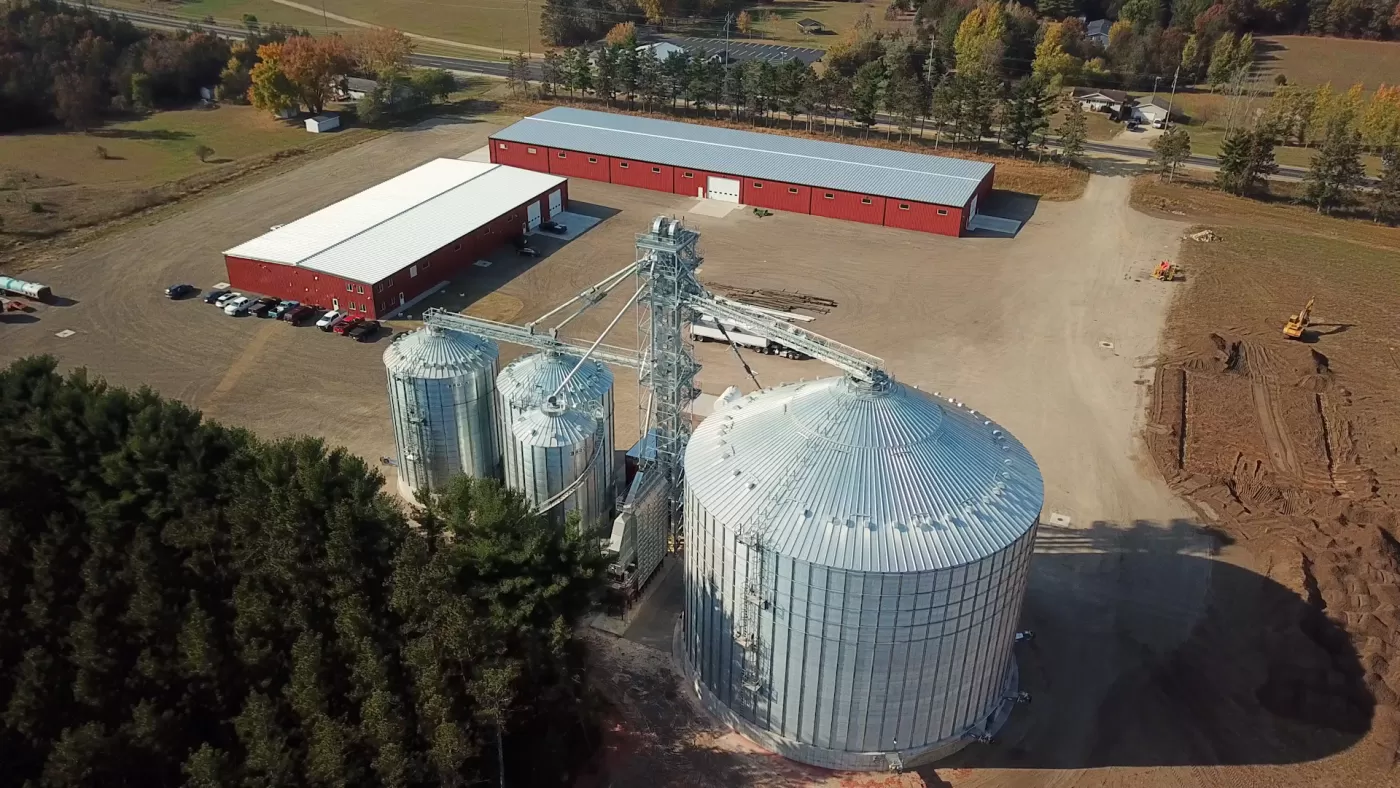 2022
Silver Spring Foods unveils a new grain bin site and expansion at Huntsinger Farms. The site features four new grain bins, new storage facilities and a new farm shop designed to be more efficient and sustainable.