Add a comment: Grilled Satay Chicken with Honey Mustard Marinade
Appetizers
Grilled Satay Chicken with Honey Mustard Marinade
Recipe courtesy of Silver Spring Foods, Inc.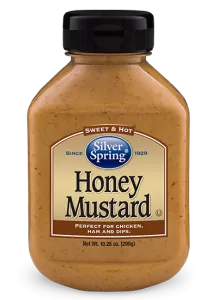 Prep

20min

Total

30min

Servings

4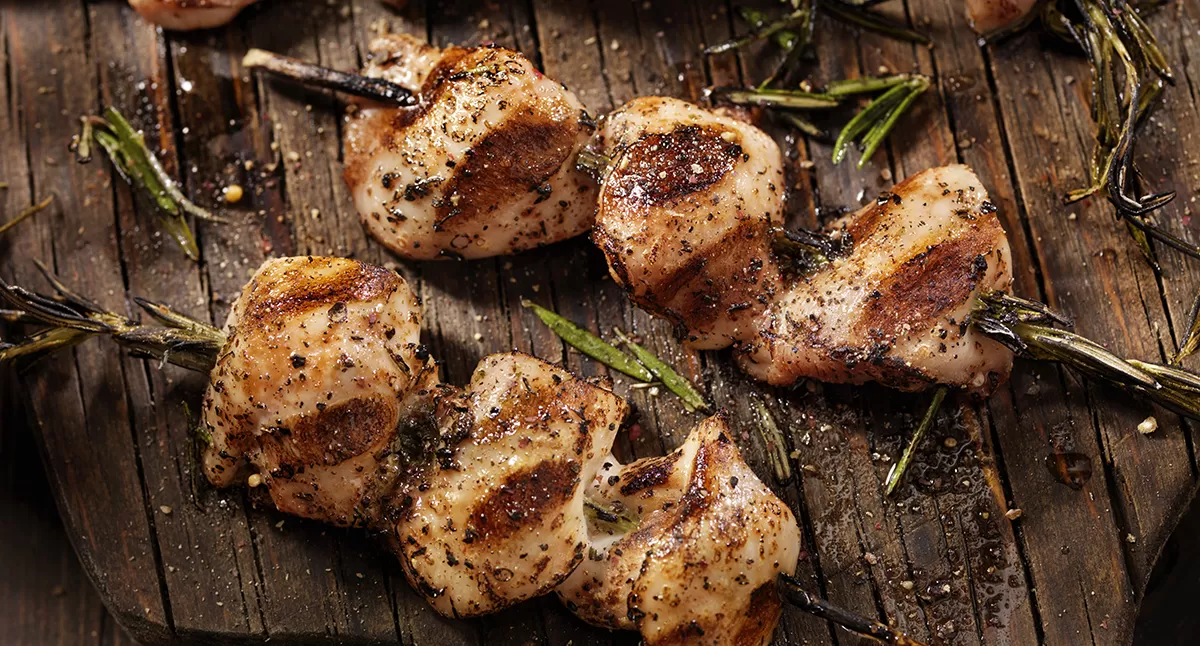 Ingredients:
1/2 cup Silver Spring Honey Mustard
Chicken Breast Tenders
1/3 cup Honey
1 tbsp lemon juice
2 tbsp Soy Sauce
1 tsp Pepper
Skewers
Directions:
In a bowl, combine Silver Spring Honey Mustard, honey, lemon juice, soy sauce, and pepper. Whisk until well incorporated.
Place chicken tenders in a ziplock bag. Pour marinade into bag and seal, removing most of the air. Massage the bag to distribute marinade thoroughly and refrigerate for a minimum of 2 hours.
Skewer each chicken tender, starting at the biggest end. Weave skewer through the tender until the pointy end reaches the top. Place on a sheet pan lined with foil or plastic wrap.
Preheat grill and make sure the grates are well oiled prior to cooking to reduce sticking.
Grill skewered chicken at least 3-5 minutes on each side, or until the meat reaches 160 degrees.
Remove from grill and cover. Keep warm in warming tray.





Comments about Grilled Satay Chicken with Honey Mustard Marinade:
Be the first to comment on this recipe! Click the "write a review" button above.