Add a comment: Steak & Mushroom Flatbread Pizza
Appetizers
Steak & Mushroom Flatbread Pizza
Recipe courtesy of bsugarmama.com | Recipe and photo created by Nicole Washington of Brown Sugar Food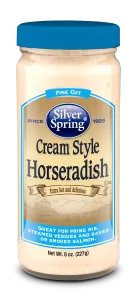 Prep

15min

Total

45min

Servings

2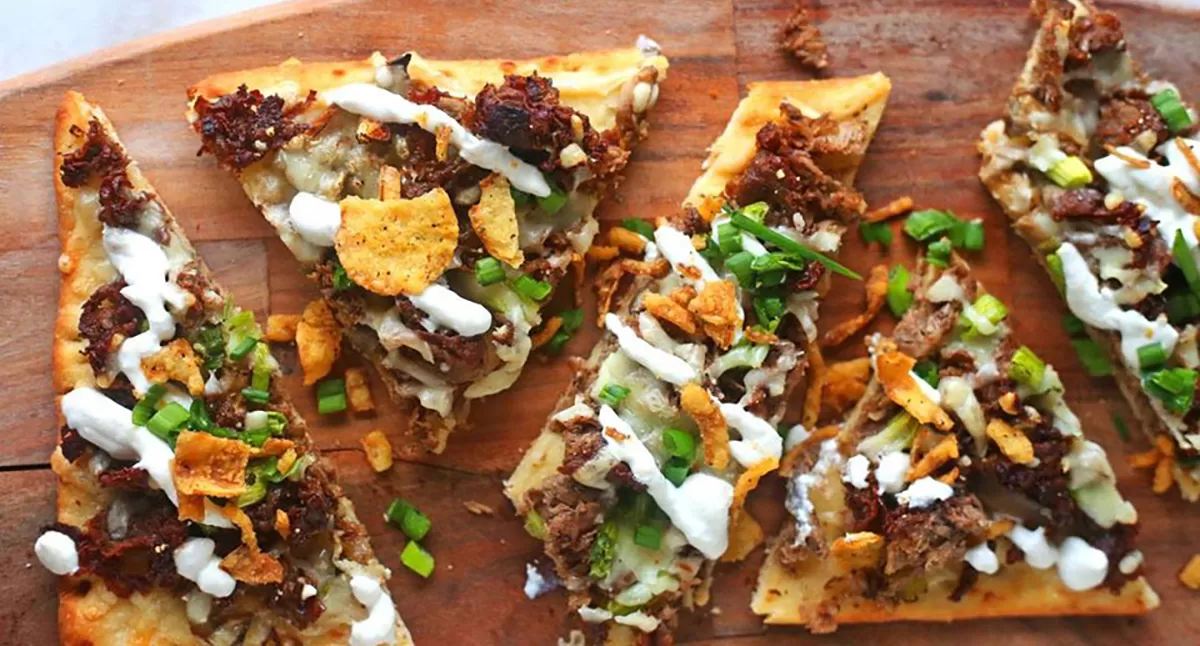 Ingredients:
1 large flatbread pizza crust
1 ½ c. Gruyere Cheese, shredded
14 oz. shaved beef
1 tbsp. Olive oil
4 oz. mushrooms, sliced
½ c. green onion, sliced
Topping: French fried crispy onions
1 c. sour cream
2. Tbsp. Silver Spring Cream Style Horseradish
2 tsp. White vinegar
Salt to taste
Directions:
Preheat oven to 375 Degrees. Place flatbread pizza crust on large baking sheet or pizza pan. Set aside.
Using a medium skillet and turn onto medium-high heat. Add a tablespoon of olive oil. Add the shaved beef and season with salt and pepper. Cook just until the beef has turned brown, 5-7 minutes. It will cook more in the oven. Place the beef on a plate and set aside. Using the same pan, cook the mushrooms about 2-3 minutes.
Sprinkle about ½ cup of Gruyere cheese on top of the flatbread crust. Sprinkle the cooked beef evenly across the flatbread crust along with the mushrooms, and sprinkle about a ⅓ cup of the green onions on top and the remaining cheese. Place in the oven for 12-15 minutes. Remove from oven and sprinkle with remaining green onion.
While the pizza is baking, add the sour cream, Horseradish, vinegar, and season with salt to taste and mix. Drizzle the Creamy Horseradish on top of the pizza as desired. Finally, sprinkle crispy onions on top of the pizza and serve.
Comments about Steak & Mushroom Flatbread Pizza:
Be the first to comment on this recipe! Click the "write a review" button above.