Add a comment: Big Easy Cranberry Bloody Mary
Beverages
Big Easy Cranberry Bloody Mary
Recipe courtesy of Kenneth Temple | Recipe and photo created by Kenneth Temple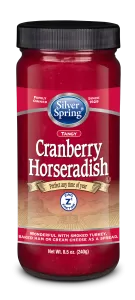 Prep

10min

Total

30min

Servings

4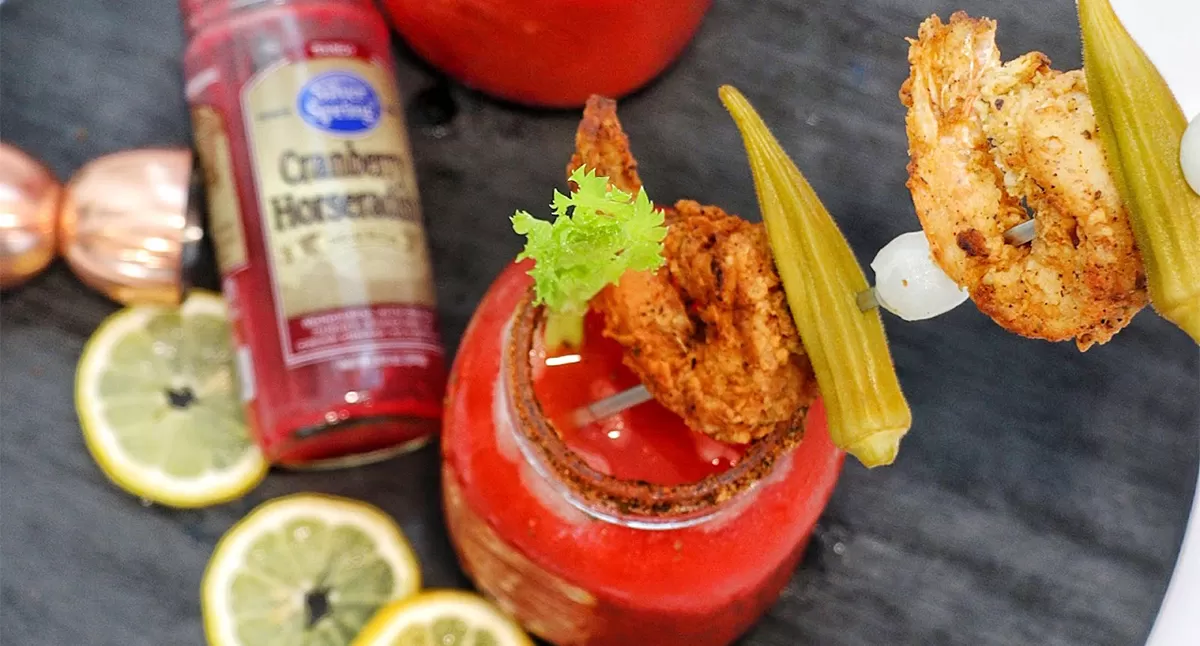 Ingredients:
Garnish:
1/2 cup canola oil, for frying
8 jumbo shrimp, peeled, deveined, tail on
1 tablespoon Cajun seasoning
1 large egg
1/2 cup milk
1/2 cup unbleached all-purpose flour
Jar cocktail onions
Jar pickled okra
4 celery heart stalks

Bloody Mary:
20 oz. tomato juice
1/2 cup Sliver Springs Cranberry Horseradish
6 oz. vodka
Juice of 2 medium lemon
1 teaspoon Worcestershire sauce
4 dashes of Louisiana hot sauce
1/4 cup Cajun seasoning




Directions:
Turn on the heat to medium-high heat, add oil in a large skillet to 350 F degrees. While oil heats up. In small bowl mix shrimp and 2 teaspoons of Cajun seasoning, until shrimp evenly coated. In another small bowl mix egg and milk until egg is completely blended; pour over shrimp. In a small bowl mix flour and remaining Cajun seasoning.
Add a few shrimp at a time into the flour and coat evenly. Add shrimp to hot oil and fry for 1 1/2 minute on each side. Drain on a paper-towel lined plate. Once shrimp cool, skewer a metal or wooden skewer in this order: onion, okra, shrimp, onion, okra and shrimp.
In a large pitcher mix together tomato juice, cranberry horseradish, vodka, juice of 1 lemon, Worcestershire and hot sauce.
Squeeze lemon juice on a saucer. Add remaining Cajun seasoning to a saucer. Dip rim of each glass in lemon juice then Cajun seasoning. Fill each glass with ice and fill 3/4 way with Bloody Mary mix. Garnish each glass with a celery heart and skewer. Enjoy!
Recipe Courtesy of Kenneth Temple (@kennethtemple_)
Recipe also found: here


Comments about Big Easy Cranberry Bloody Mary:
Be the first to comment on this recipe! Click the "write a review" button above.