Add a comment: Bloody Mary Grouper Sandwich
Bloody Mary Grouper Sandwich
Recipe courtesy of Melissa Santell of @melsantell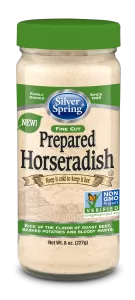 Prep

15min

Total

35min

Servings

3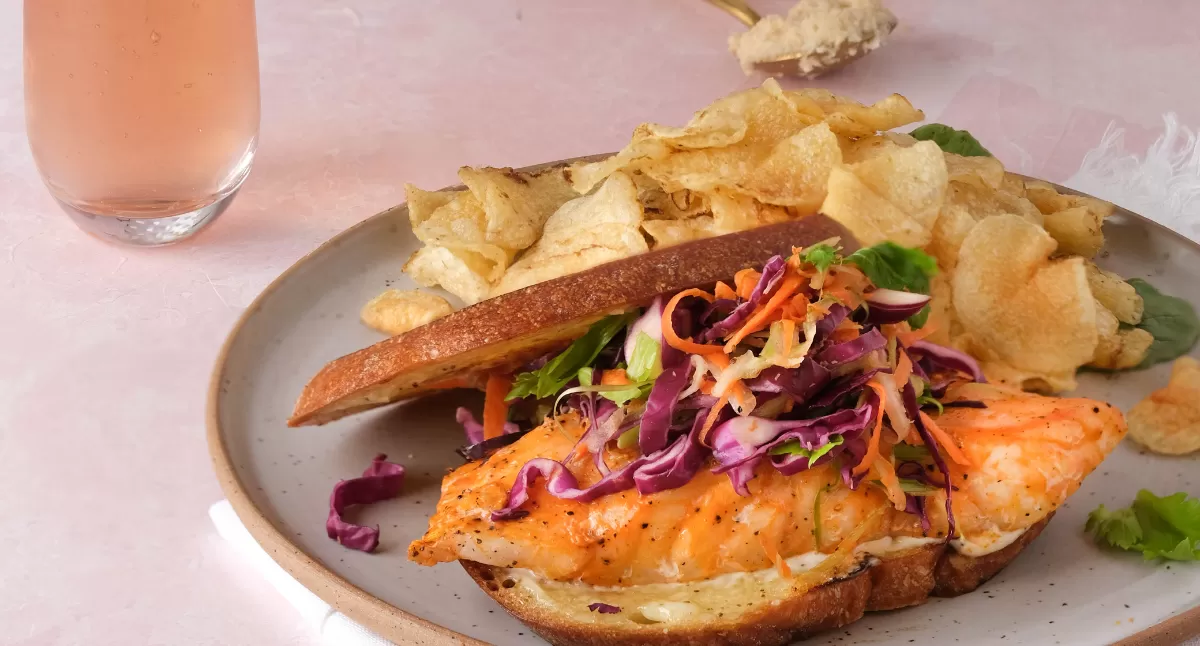 Ingredients:
For Sandwich
(3) 8 oz grouper fillets, skinless
Boule bread, sliced and toasted
For Tomato Paint
3 tablespoons olive oil
1 tablespoon butter
1 shallot, sliced thin
3 cloves garlic, smashed
1 tsp sea Salt
1/4 tsp fresh oregano, chopped
1 hatch chile pepper, chopped
4 Roma tomatoes, cut into eighths
2 tablespoons tomato paste
For Black Pepper & Celery Seed Mayo
1/2 cup Mayo
1/2 tsp lime juice
1/4 tsp freshly cracked black pepper
1/4 tsp celery seed
Pinch of salt
For Celery Leaf & Horseradish Slaw
1-2 celery stalks, finely grated
Handful of celery leaves, roughly chopped
1/2 cup carrots, grated
1 cup cabbage, finely shredded
2 teaspoons sugar
1 tablespoon red wine vinegar
3/4 tsp Silver Springs Non-GMO Prepared Horseradish
1/2 teaspoon sea salt
Few dashes of Tabasco sauce, to taste
Directions:
In a large pot, heat olive oil and butter over low heat. Add shallots, garlic, sea salt, oregano, and hatch peppers. Simmer for 10-12 minutes until the shallots deepen in color and caramelize.
Stir in tomato paste. Cook for 1 minute. Add in fresh tomatoes and continue to cook for another 15-20 minutes, until the tomatoes have softened and the liquid is reduced by half. Remove from the heat.
Transfer mixture to a blender and blend on high until smooth. Strain mixture and set aside.
To make the Mayo, whisk all ingredients together in a small bowl. Let chill in the fridge.
To make the Slaw, combine all ingredients in a large mixing bowl. Toss to coat. Set aside.
Preheat the oven to 350°F.
Rinse grouper fillets under cold water. Pat dry. Place the fillets on an aluminum foil lined baking sheet and season with salt and pepper. Use a brush to coat each fillet in tomato paint. Bake for 20 minutes, or until the fish flakes easily with a fork and registers at 145°F.
To assemble your sandwich, layer lightly toasted bread with mayo and baked grouper, then finish with slaw. Serve open faced or top with another slice of bread. Dig in immediately.
Enjoy!
Recipe courtesy of Melissa Santell of @melsantell.
Comments about Bloody Mary Grouper Sandwich:
Be the first to comment on this recipe! Click the "write a review" button above.