Add a comment: Chicken Strips
Chicken Strips
Recipe courtesy of Silver Spring Foods, Inc.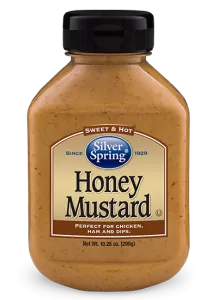 Prep

20min

Total

50min

Servings

4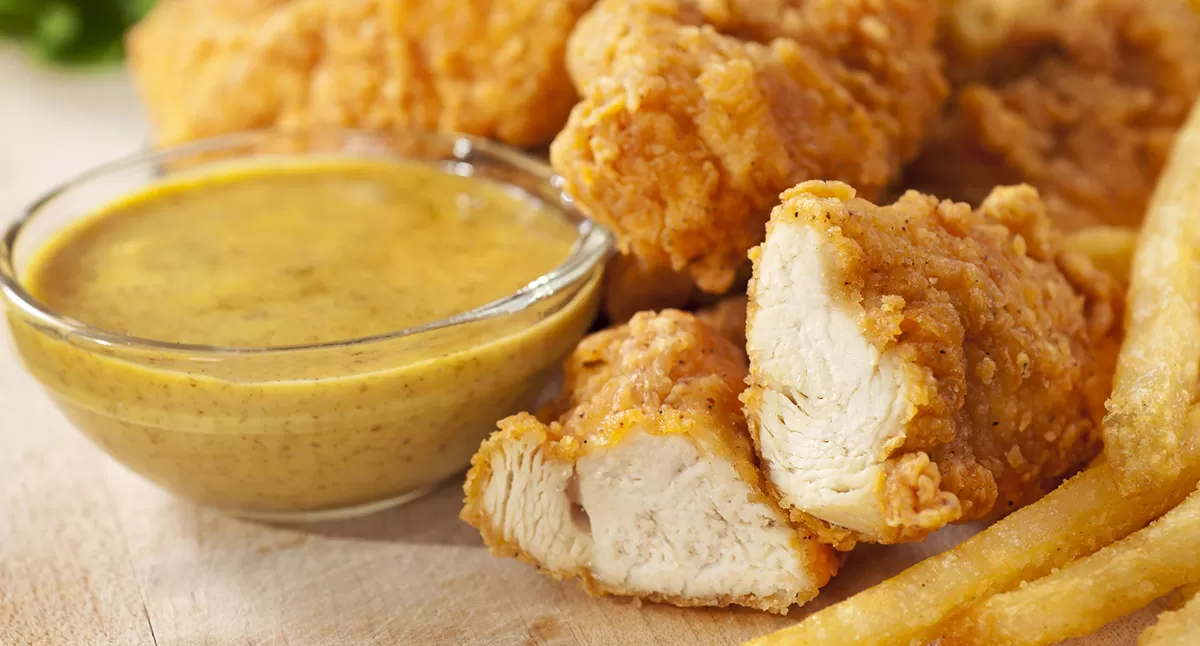 Ingredients:
12 whole chicken tender strips
1 cup all purpose flour
2 eggs
1/4 teaspoon salt
1/8 teaspoon pepper
2 cups Cap'n Crunch cereal
Silver Spring Honey Mustard
Cooking spray
Water
Directions:
Preheat the oven to 425 degrees.
Lightly spray a 9x13 sheet pan with cooking spray.
Measure the flour and put in a shallow bowl or pie plate, along with the salt and pepper.
Combine the eggs, a splash of water and whisk together in a second shallow bowl or pie plate.
Place the cereal in a 1 gallon zip-top bag. Using a rolling pin or the back of a measuring cup, crush the cereal finely but leave a few larger pieces. Place the cereal mixture in a third shallow bowl or pie plate.
Dredge the chicken in the flour, then into the egg, and finally dip in the cereal, evenly coating each strip completely. Place on the sheet pan.
Bake for 25-30 minutes or until golden brown and the chicken is cooked through.
Dip the chicken in Silver Spring Honey Mustard. Enjoy!
Comments about Chicken Strips:
Be the first to comment on this recipe! Click the "write a review" button above.