Add a comment: Historical Lime and Cottage Cheese Gelatine
Desserts
Historical Lime and Cottage Cheese Gelatine
Recipe courtesy of Silver Spring Foods
Prep

5min

Total

10min

Servings

12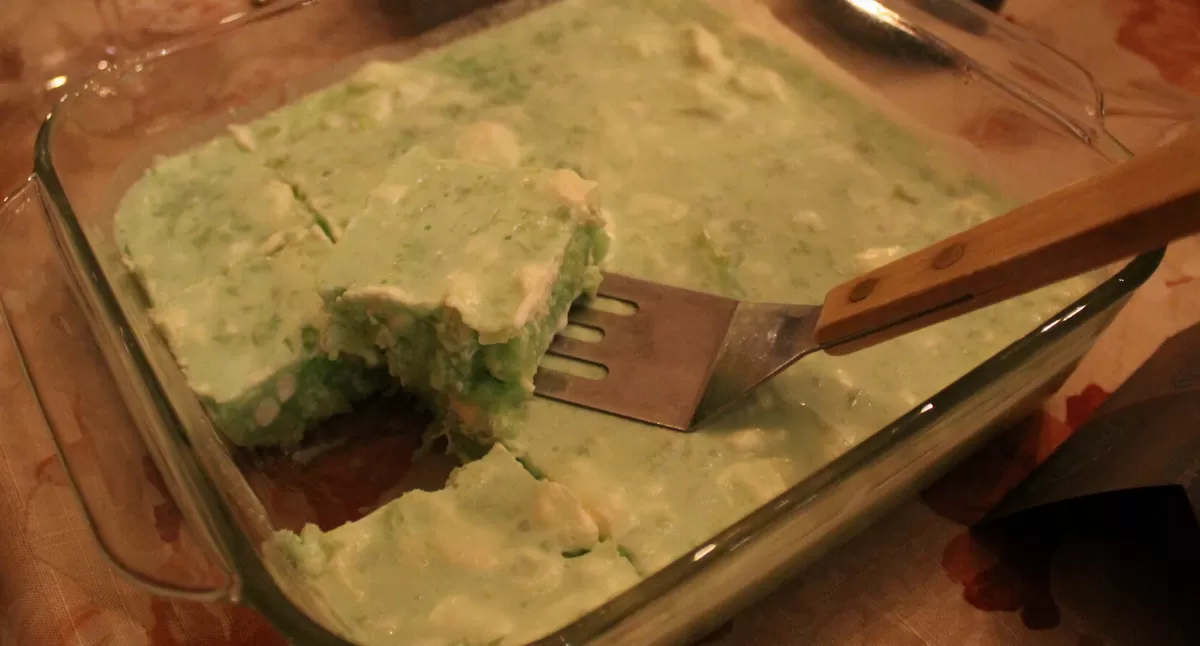 Ingredients:
1 package lime-flavored gelatine
1 teaspoon salt
4 tablespoons Silver Spring Prepared Horseradish, Non-GMO Horseradish, or Fresh Ground
2 cups boiling water
1 tablespoon mayonnaise
12 ounces cottage cheese
1 teaspoon grated onion
Directions:
Dissolve gelatine in 2 cups boiling water.
When gelatine mixture is cool add cottage cheese cheese, Silver Spring Prepared Horseradish, mayonnaise, grated onion, and salt.
Beat until frothy. When slightly thickened pour into a circular or square mold.
Serve with tuna, shrimp or fresh fruits.
Enjoy!
Comments about Historical Lime and Cottage Cheese Gelatine:
Be the first to comment on this recipe! Click the "write a review" button above.