Add a comment: Historical Meatloaf
Historical Meatloaf
Recipe courtesy of Silver Spring Foods
Prep

2hr

Total

3hr -

Servings

8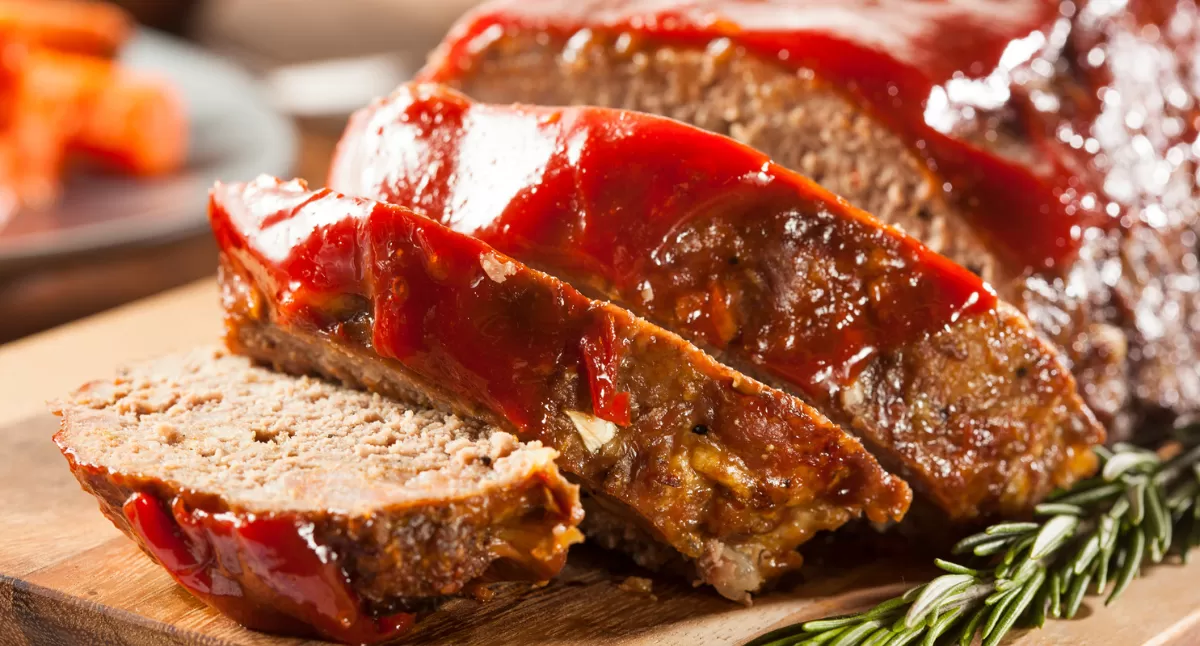 Ingredients:
l ½ pounds round steak or ground beef
½ pound pork, ground
2 teaspoons salt and pepper
2 eggs, slightly beaten
l medium onion, minced
l cup celery, minced ·
l medium carrot, grated
½ cup cornflakes
l tablespoon ketchup

2 tablespoons Silver Spring Prepared Horseradish, Non-GMO or Fresh Ground
1 tablespoon butter

½ cup canned tomatoes
Directions:
Combine the beef and pork and season with salt and pepper.
Add eggs, onion, carrot, celery, cornflakes, ketchup and Silver Spring Prepared Horseradish.
Combine all ingredients well, and form into two small loaves.
Wrap in wax paper and chill for several hours in refrigerator. (This prevents meat loaf from breaking apart while cooking).
Preheat oven to 375 degrees.
Cook loaves in buttered or non-stick pans for roughly 40 minutes.
Pour tomatoes over top of meatloaf.
Bake for an additional 15-20 minutes.
Let cool before slicing and serving.
Enjoy!
Comments about Historical Meatloaf:
Be the first to comment on this recipe! Click the "write a review" button above.