Add a comment: Honey Mustard and Lemon Marinated Kababs
Honey Mustard and Lemon Marinated Kababs
Recipe courtesy of Silver Spring Zing Masters™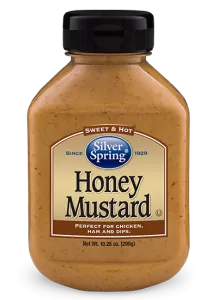 Prep

30min

Total

3hr -

Servings

6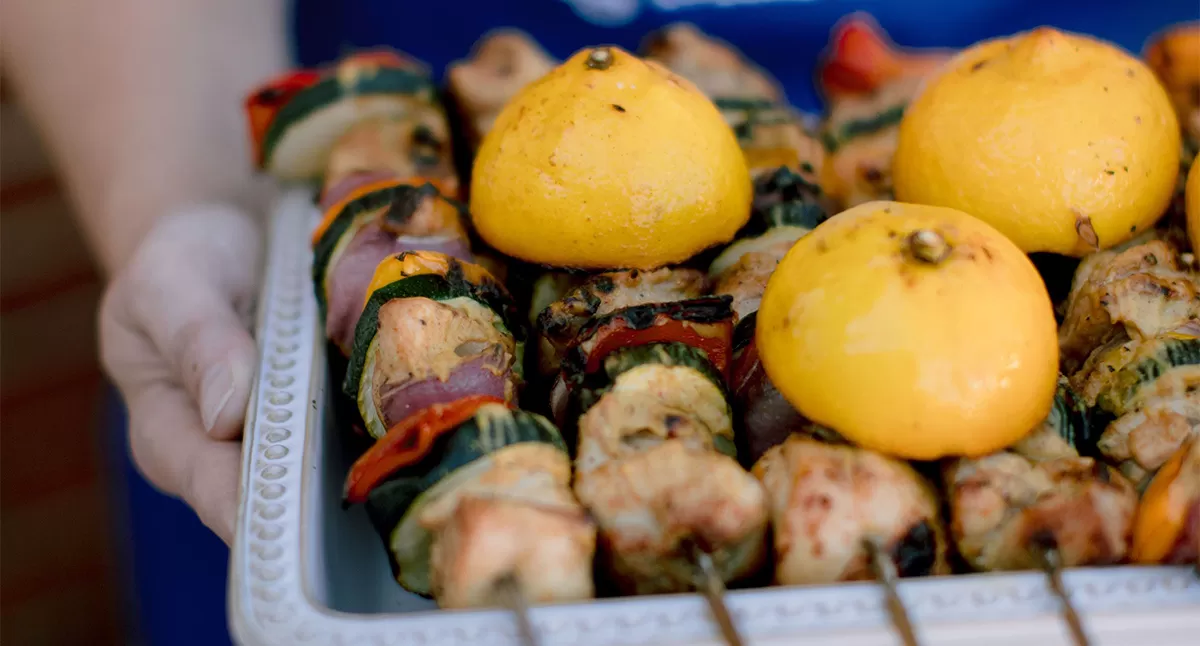 Ingredients:
For the marinade
¼ cup Silver Spring Honey Mustard
¼ cup olive oil
Juice of half of lemon
Zest of whole lemon
Kosher salt and black pepper to taste
1 teaspoon cayenne or Aleppo chili powder
½ tablespoon minced garlic (2 cloves)
2 tablespoon of soy sauce
For the kababs
2 pounds boneless skinless chicken thighs
3 bell peppers
1 large red onion
2 medium zucchini
Garnish with fresh parsley
Directions:
Whisk together honey mustard, olive oil, minced garlic, chili pepper, soy sauce, salt and pepper. Roll and zest the lemon, squeeze juice from half a lemon and add to the marinade mixture.
Cut chicken thighs into 1 ½ inch cubes and marinate for 2 hours or up to 48 hours.
Cut zucchini into ½ inch slices, dice onion and bell peppers into 1 ½ inch pieces.
Layer the kababs with marinated chicken and vegetables.
Grill at medium high until internal temperature of the chicken is 165 degrees F and garnish with chopped parsley.
Serve and enjoy!
Watch our "How-To" Video HERE!
Comments about Honey Mustard and Lemon Marinated Kababs:
Be the first to comment on this recipe! Click the "write a review" button above.