Add a comment: Horseradish Beef Crostini
Horseradish Beef Crostini
Recipe courtesy of Silver Spring Foods, Inc.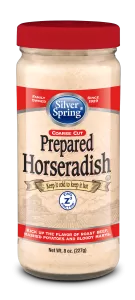 Prep

20min

Total

30min

Servings

8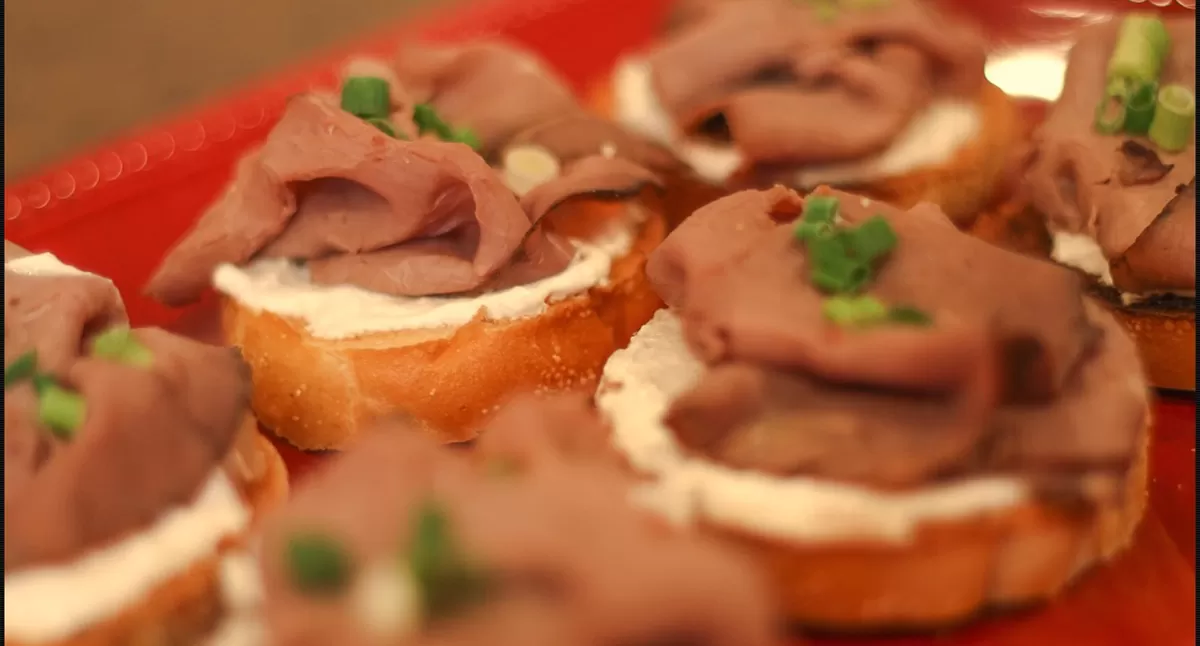 Ingredients:
1 loaf french bread
Extra virgin olive oil
2 garlic cloves (or more if needed)
1 c sour cream
1/4 c fresh ground or prepared Silver Spring horseradish (or more, depending on your taste buds)
1 lb roast beef, thinly sliced (the deli can do this for you)
1 bunch green onions (white and green parts) or chives
Directions:
Set the oven to broil.
Wrap a baking sheet (or 2) with tinfoil, for easy clean-up.
Cut the bread into 1/2-inch slices and place on the pan(s).
Peel both garlic cloves and cut them in half.
Brush each slice with a little oil and rub some of the garlic onto each slice, as well.
Place the baking sheet under the broiler and watch very carefully, so you don't burn the bread.
Remove from the oven and set aside. Let cool if you're not serving right away.
Mix together in a bowl the sour cream and horseradish.
Taking the whole pound of roast beef, cut it in half lengthwise, in one cut, if you are able too.
For the green onions, trim off the root as close to the base as possible. Remove any excess white skin. Cut off the top inch or so of the green part. Slice into small, round pieces.
Spread the horseradish mixture onto the bread. Nestle a slice of meat, two if you want, on top of the horseradish mixture. Garnish with green onion pieces. Serve.





Comments about Horseradish Beef Crostini:
Be the first to comment on this recipe! Click the "write a review" button above.