Add a comment: Horseradish Beef Stew
Horseradish Beef Stew
Recipe courtesy of Rachael Ray (Food Network)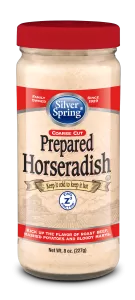 Prep

30min

Total

3hr -

Servings

4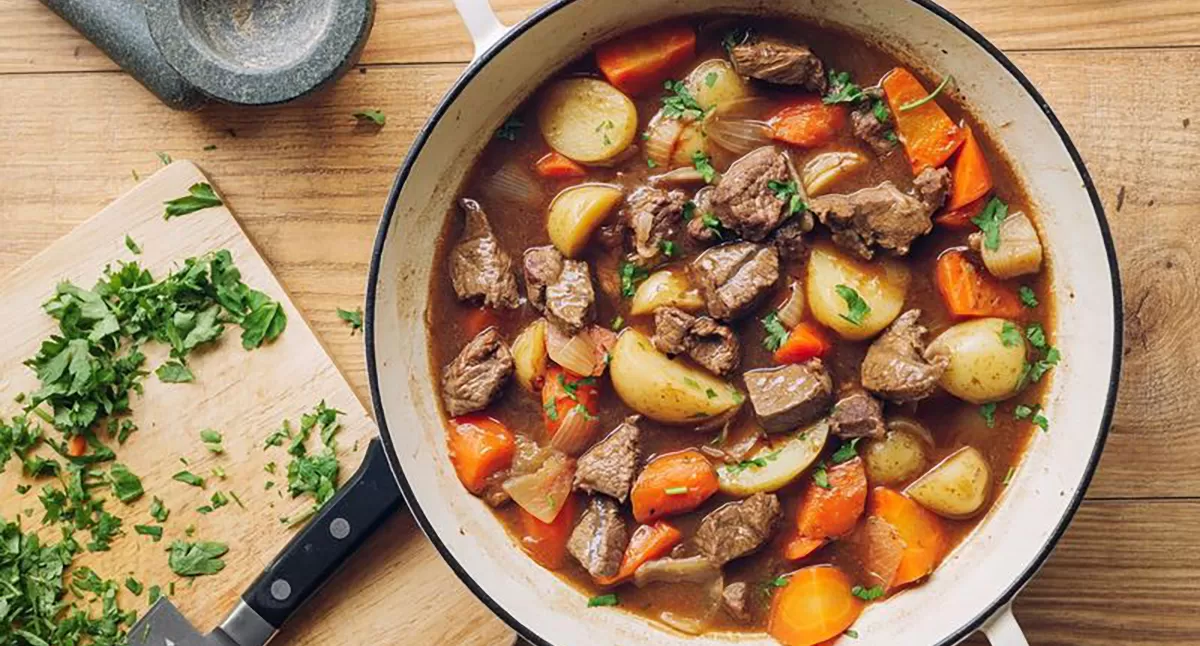 Ingredients:
2 1/2 pounds beef stew meat (we buy cut in cubes)
Salt and Pepper
Flour, for dredging
4-5 tablespoons olive oil
2 onions, chopped
4 cloves garlic, chopped
1 bay leaf
3 tablespoons tomato paste
1 bottle warm lager beer
1/4 cup Worcestershire sauce
3-4 cups beef stock
3 tablespoons Silver Spring Prepared Horseradish, or more to taste
2 pounds baby gold potatoes, quartered
3 carrots, diced
2 tablespoons butter
1/2 cup chopped parsley
Directions:
Split the meat into two batches. If you don't have a Dutch oven, you can use a stock pot or a 5-quart pot.
Dry off the meat with with a few paper towels, season with salt and pepper, and dredge each piece through the flour.
In the pot, heat a couple of tablespoons of oil over medium-high heat.
After the pot is hot, put in one batch of the meat and cook through. Remove the meat and place on a plate covered with a paper towel. Add a couple more tabelspoons of oil. Repeat the process with the second batch of meat. Make sure not to put the cooked meat back on the plate that the raw meat was on.
Lower the heat to medium low and add another tablespoon of oil. Cook the bay leaf, onions, and garlic about 6-8 minutes, until softened. Stir in the tomato paste until dissolved, add the beer and cook down until the liquid is reduced by about half. This should just take a couple minutes. Mix in the Worcestershire sauce, beef stock, and Silver Spring Prepared Horseradish, and beef cubes. We always add more horseradish because some of the heat cooks out, but it leaves a nice flavor in this stew. You may need to add some water to cover the meat, turn heat to medium-low and simmer for about 2 hours.
Towards the last 10-15 minutes of cooking time, bring some water to a boil over high heat and add the quartered potatoes and diced carrots. Cook for 10-12 minutes until fork-tender. Drain off the water and add the butter and chopped parsley to the pot.
To serve: place some of the potatoes and carrots in a soup bowl and using a ladle, spoon some of the stew over the vegetables. Serve with warm or toasted pumpernickel or french bread. Enjoy!
Comments about Horseradish Beef Stew:
Be the first to comment on this recipe! Click the "write a review" button above.