Add a comment: Horseradish-Crusted Cod Sheet Pan Meal
Horseradish-Crusted Cod Sheet Pan Meal
Recipe courtesy of Ellie Krieger of spokesman.com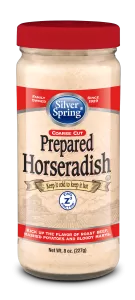 Prep

10min

Total

45min

Servings

4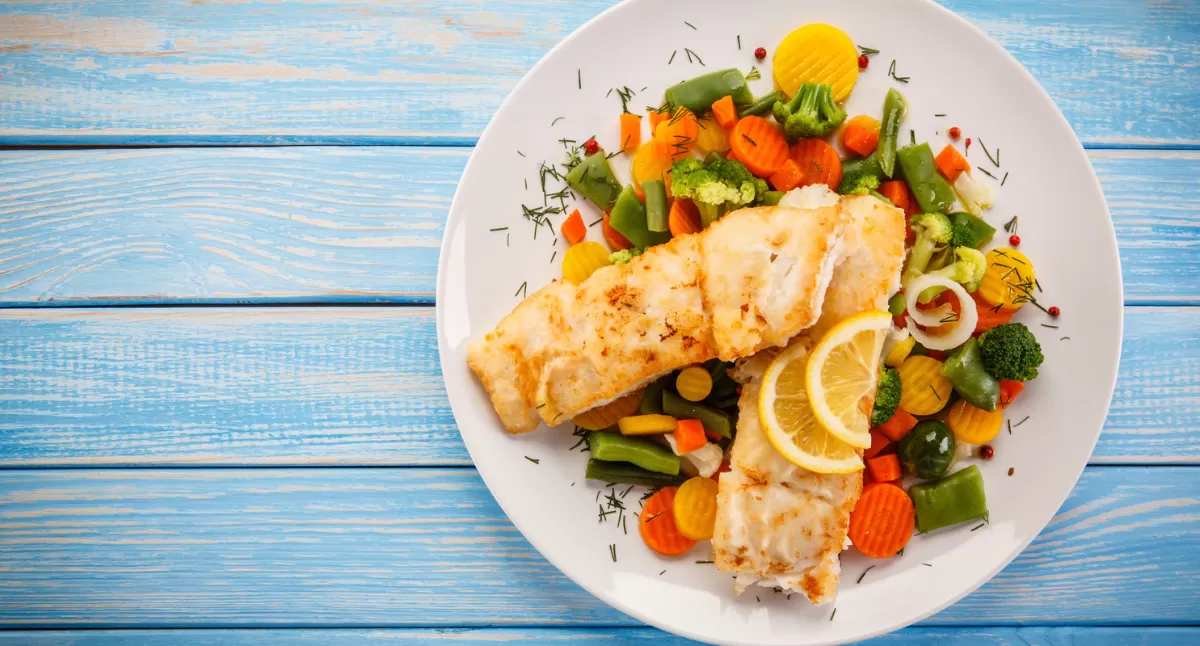 Ingredients:
4 cod filets
1 pound medium carrots, peeled
8 ounces medium parsnips, peeled
5 tbsp olive oil, divided
½ tsp kosher salt, divided
½ tsp freshly ground black pepper, divided
2 tbsp Dijon mustard
1 tbsp chopped fresh dill
1 tbsp minced shallots
⅓ cup matzoh meal
1 ½ tbsp drained Silver Spring Prepared Horseradish
1 tsp white wine vinegar
Note: Veggie selection can be customized to your preference.
Directions:
Preheat oven to 425 degrees. While oven is preheating, slice carrots and parsnips. Spread evenly over a sheetpan and drizzle 1 tablespoon of olive oil. Sprinkle salt and pepper over veggies. Place in oven to roast for 10 minutes.
While veggies are in oven, combine Dijon mustard, dill, and shallots. Remove half of the mustard mixture to a separate small bowl. In another bowl, mix matzo meal, Silver Spring Prepared Horseradish, and salt and pepper. Incorporate 2 tablespoons of the oil into the crumb mixture, using either your fingers or a fork to blend thoroughly.
Take one of the small bowls containing the mustard mixture and use it to brush the mixture onto the surface of each filet. Afterward, sprinkle the breadcrumb-horseradish mixture over each piece of fish.
Remove pan out of the oven and slide carrots and parsnips to one side. Set fish fillets on opposite side of veggies. Place pan back in oven and cook for 10-15 more minutes, or until fish flakes easily.
For the drizzle, vigorously mix the remaining oil and vinegar into the set-aside bowl containing the mustard-dill mixture. Include 1 teaspoon of water initially to achieve a thinner consistency, adding extra water as necessary, 1 teaspoon at a time.
When ready to serve, portion out the fish and vegetables onto individual plates, then generously drizzle the sauce over the vegetables before serving.
Recipe courtesy of Ellie Krieger of spokesman.com.
Comments about Horseradish-Crusted Cod Sheet Pan Meal:
Be the first to comment on this recipe! Click the "write a review" button above.