Add a comment: Island Pork Tenderloin with Cumin Spice Rub and Mango Salsa
Island Pork Tenderloin with Cumin Spice Rub and Mango Salsa
Recipe courtesy of Chef Joe Wittenbrook. San Francisco, CA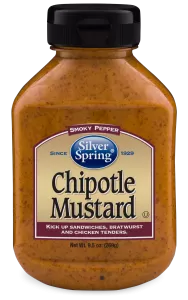 Prep

20min

Total

40min

Servings

6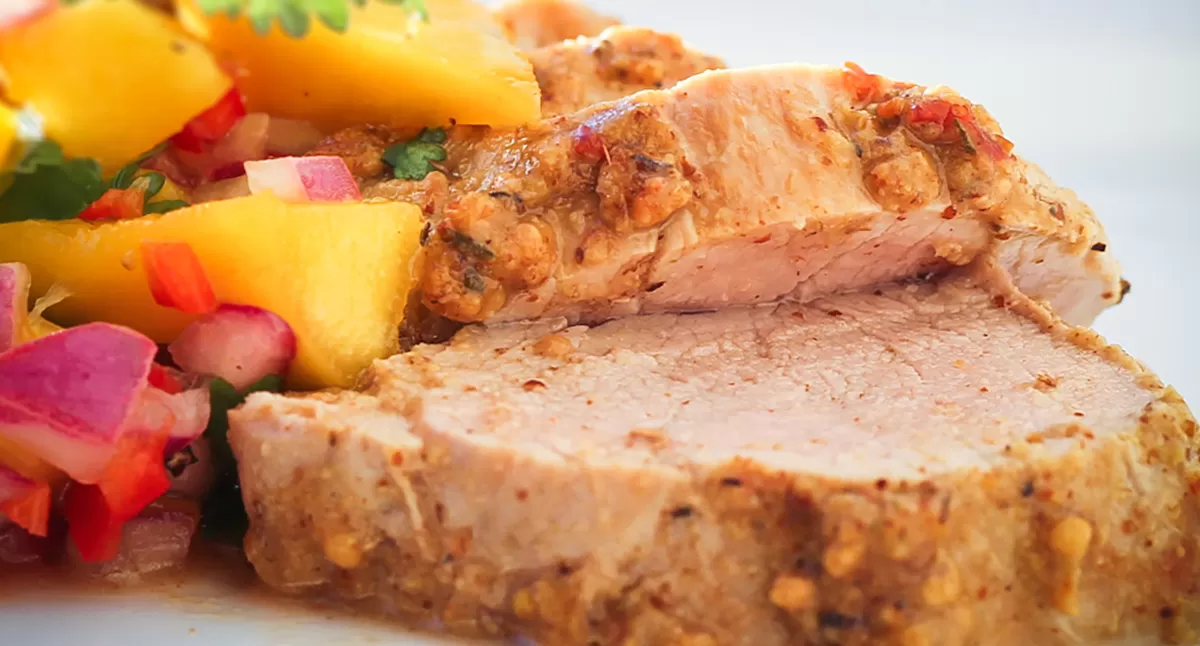 Ingredients:
Pork Tenderloin
2 pork tenderloins about 1 ½ to 2 pounds total weight, silver skin removed
1-2 TBS vegetable oil
1 TSP salt and freshly ground black pepper
1/3 C Silver Spring Chipotle Mustard
2 TSP garlic powder
1 1/2 TSP ground cumin
2 TSP mustard seeds
1 TSP dried thyme
Mango Salsa
1 ripe mango, diced
1 red Anaheim pepper or red jalapeno pepper, seeds removed and minced
1/2 C diced red onion
1 pinch chili flakes
1 TSP salt
2-3 TSP lime juice
1/4 C cilantro leaves, chopped
Freshly ground black pepper, to taste
Directions:
Pork Tenderloin
Preheat oven to 375 degrees. In a small bowl, combine Chipotle Mustard, cumin, mustard seeds and garlic powder. Stir together and set aside. Rub pork tenderloins with oil and season with salt and pepper. Heat large nonstick skillet or saute pan to medium heat, add pork tenderloins and brown on all sides. Transfer pork tenderloins to a sheet pan lined with foil. Slather with the Chipotle Mustard mixture. Roast in oven for 15-30 minutes until the internal temperature is 145 degrees. Let the pork rest at least 5 minutes. Slice into medallions about 1/2 to 3/4 inch thick and serve with mango salsa.
Mango Salsa
Combine salsa ingredients in a medium bowl. Set aside for a minimum of 15 minutes to allow flavors to blend. Can be made 15 minutes to several hours in advance.
Comments about Island Pork Tenderloin with Cumin Spice Rub and Mango Salsa:
Be the first to comment on this recipe! Click the "write a review" button above.