Add a comment: Lobster Mac
Lobster Mac
Recipe courtesy of Silver Spring Foods, Inc.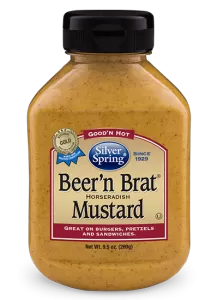 Prep

5min

Total

35min

Servings

8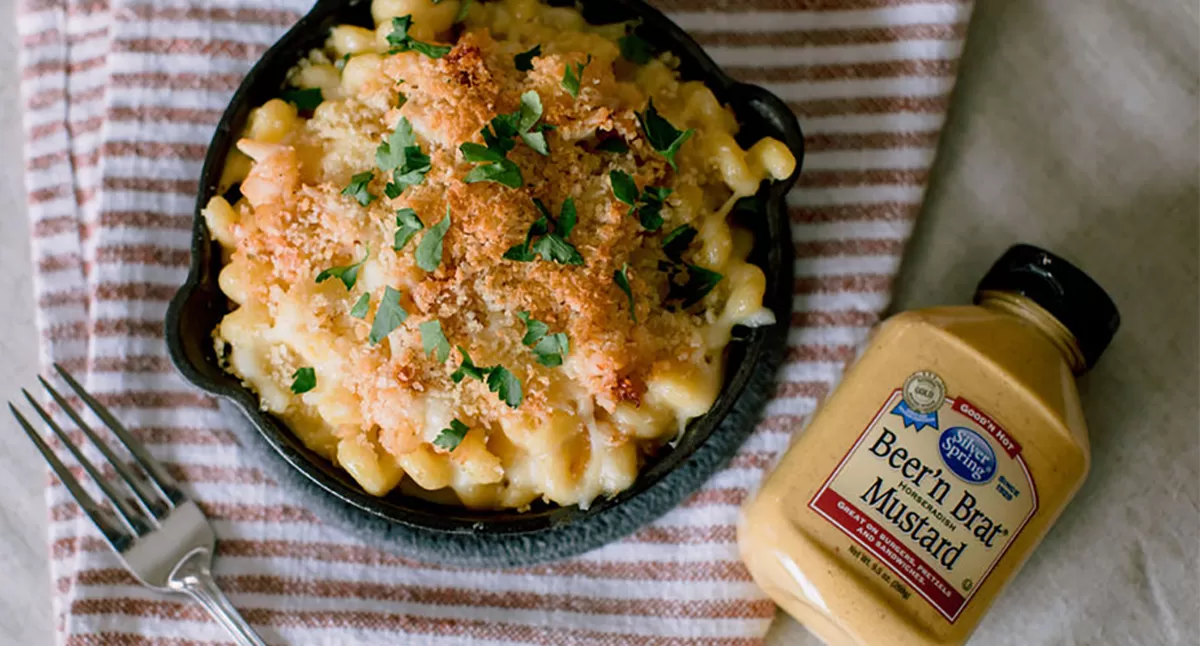 Ingredients:
1 lb box cavatappi pasta
1 lb lobster meat
1 stick of unsalted butter (plus two tablespoons for topping)
½ cup all-purpose flour
1 quart whole milk
2 tbsp Silver Spring Foods Beer'n Brat Mustard
Salt and black pepper to taste
½ teaspoon nutmeg
½ teaspoon smoked paprika
½ teaspoon garlic powder
8 ounces gouda or gruyere cheese (shredded)
8 oz sharp cheddar cheese (shredded)
1 cup panko breadcrumbs
Directions:
In a large stock pot bring water to a boil. Heavily salt the water and cook pasta just under al dente according to the package instructions (1-2 minutes less). Drain and set aside.

Fill the stock pot about ⅓ full and bring to a rolling boil. Drop in the lobster tails and reduce to a low boil. Cook the lobster tails about one minute per ounce. Time will depend on the weight of each tail. (Example: 1 lb of 4 oz tails will take about four minutes)

Use kitchen shears to remove the shell from the meat of the lobster tails. Roughly cube the meat into bite sized pieces and refrigerate until ready to assemble the mac.

Melt one stick of butter in a large saucepan over medium heat and add flour, mixing well to get out any lumps (this is called aroux). Cook the roux for one to two minutes. Slowly add milk in batches while whisking constantly.

Once all the milk has been added, add SIlver Spring Foods Beer'n Brat Mustard and spices. Continue mixing until sauce thickens (it takes about twenty minutes for the sauce base to thicken and to cook out any raw flour taste).

Remove the saucepan from the burner and add cheese in batches while whisking constantly until all the cheese has been melted and incorporated.

Add ¾ of the chopped cooked lobster and the cooked pasta to the mornay sauce. Transfer the Lobster Mac to a casserole pan. Top with remaining lobster pieces.

Mix bread crumbs with 2 tbsp melted butter and sprinkle atop the Lobster Mac in the casserole dish. Bake at 425 degrees F for 10 minutes.
Comments about Lobster Mac:
Be the first to comment on this recipe! Click the "write a review" button above.