Add a comment: Broccoli Apple Slaw With Salmon
Main Course
Broccoli Apple Slaw With Salmon
Recipe courtesy of Bailey Rhatigan of @sailor_bailey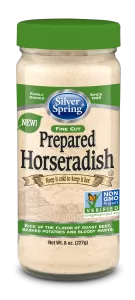 Prep

8min

Total

28min

Servings

4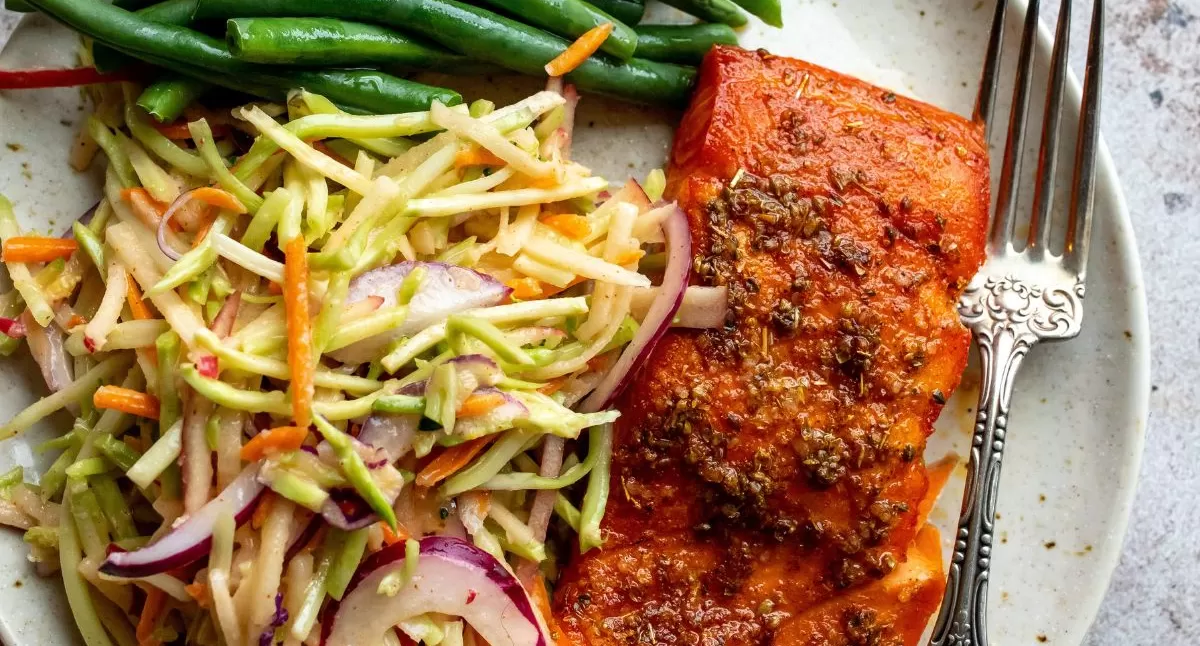 Ingredients:
Broccoli Apple Slaw

1 12 oz package of broccoli slaw mix
2 cup julienne-cut apple (any type)
1⁄4 cup thinly sliced red onion
1⁄4 cup mayo
2 tbsp apple cider vinegar
2 ½ tbsp Silver Spring Foods Non-GMO Prepared Horseradish
2 tsp lemon zest
1⁄2 tsp lemon juice
1⁄4 tsp salt
11⁄2 tsp sugar
1 tsp cracked pepper
1⁄2 tsp chipotle powder
Herbed Baked Salmon

1 lb thawed salmon sliced into 4 oz filets
11⁄2 tbsp olive oil
1 tsp chipotle powder
1 tsp paprika powder
1 tsp dried crushed oregano
1⁄4 tsp salt
1 lb steamed prepared green beans
Directions:
Set oven to 375 degrees. Rinse salmon and pat it dry with a paper towel.
In a small bowl, whisk olive oil and seasonings.
In a baking dish, add salmon filets and rub over salmon with oil/seasoning mixture. Place in the oven and bake for 15-20 minutes. Oven temps and salmon thickness vary so please keep an eye on the salmon for preferred doneness.
While salmon is cooking prepare Broccoli Apple Slaw.
Thinly slice red onions and slice apples with a julienne slicer. You may also cut the apples into little cubes if you do not have a julienne slicer.
Zest your lemon and add broccoli slaw, onion, apples, and zest to a large bowl.
In a medium bowl, add all the dressing ingredients; mayo, Silver Spring Foods Non-GMO Prepared Horseradish, vinegar, sugar, lemon juice, and seasoning. Whisk together well.
Pair with salmon and enjoy!
Recipe courtesy of Bailey Rhatigan of @sailor_bailey
Comments about Broccoli Apple Slaw With Salmon:
Be the first to comment on this recipe! Click the "write a review" button above.