Add a comment: One-Sheet Tilapia and Roasted Vegetables with Silver Spring Tartar Sauce
Main Course
One-Sheet Tilapia and Roasted Vegetables with Silver Spring Tartar Sauce
Recipe courtesy of Silver Spring Foods, Inc.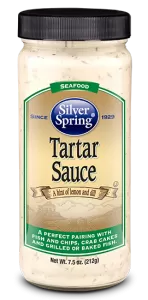 Prep

10min

Total

40min

Servings

2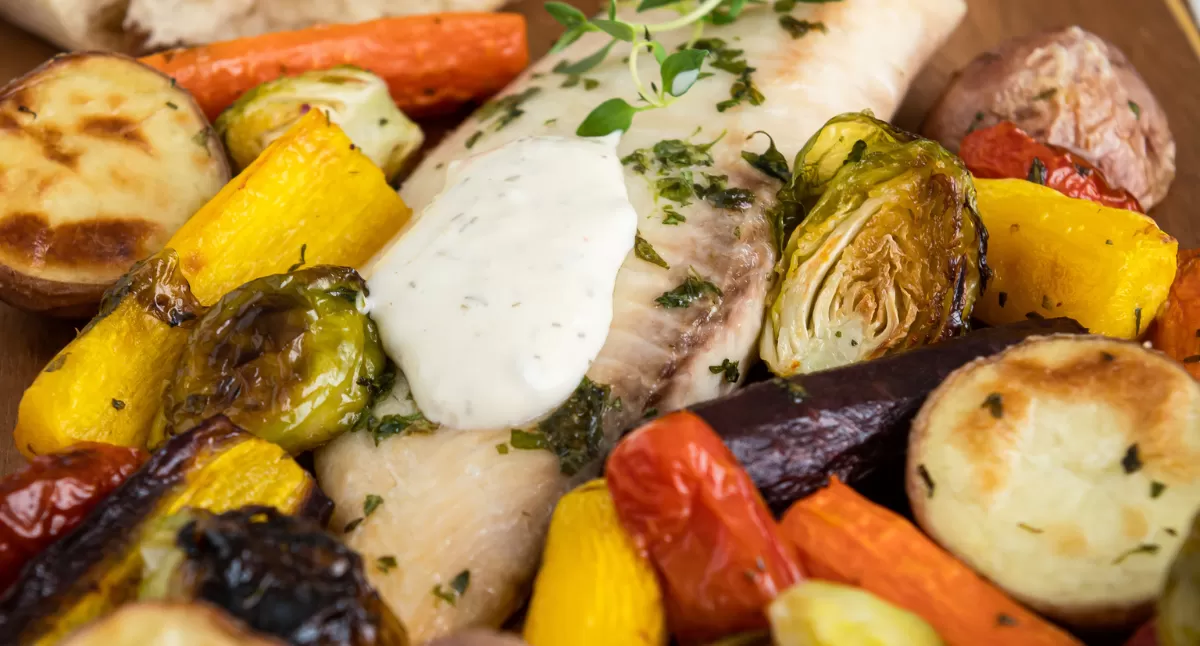 Ingredients:
3/4 cup colorful carrots, cut matching the size of other vegetables in the recipe (making all the vegetables the same size will ensure they cook evenly)
3/4 cup Brussel sprouts, halved
3/4 cup grape tomatoes
3/4 cup baby red potatoes, halved
2 cloves garlic, minced
2 tablespoons fresh thyme, finely chopped
2 tablespoons fresh oregano, finely chopped
Olive oil
2 to 3 tilapia filets or other mild white fish
3 tablespoons butter, melted
Kosher or coarse sea salt
Silver Spring Tartar Sauce
Directions:
Preheat oven to 450 degrees.
Line a standard sheet pan with non-stick foil. Alternatively, use regular foil and grease evenly with oil or cooking spray.
In a large bowl, combine veggies and drizzle olive oil liberally to coat. Add minced garlic and 1 tablespoon each finely chopped thyme and oregano. Add 2-3 pinches of salt and stir to combine. Add 2 more pinches of salt and stir again. Place vegetables in a single layer on sheet pan. Roast for 20 minutes or until potatoes are fork-tender.
While veggies are roasting, prepare the tilapia. Combine melted butter and remaining thyme and oregano in a small bowl. Season tilapia filets liberally with salt on both sides. Brush or spoon herb butter mixture evenly on both sides.
Remove roasted veggies from the oven. Set the oven to broil on medium high or 450 degrees. Arrange vegetables on one side of sheet pan to make room for the tilapia. Add tilapia to sheet pan and broil 4-5 inches from heat for about 5 minutes or until tilapia starts to flake and crisp on the edges. Remove from the oven and serve with Silver Spring Tartar Sauce and lemon wedges if desired.
Comments about One-Sheet Tilapia and Roasted Vegetables with Silver Spring Tartar Sauce:
Be the first to comment on this recipe! Click the "write a review" button above.