Add a comment: Turkey Cranberry Sliders
Main Course
Turkey Cranberry Sliders
Recipe courtesy of Silver Spring Zing Master Judy Christensen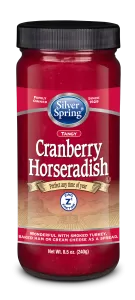 Prep

10min

Total

30min

Servings

12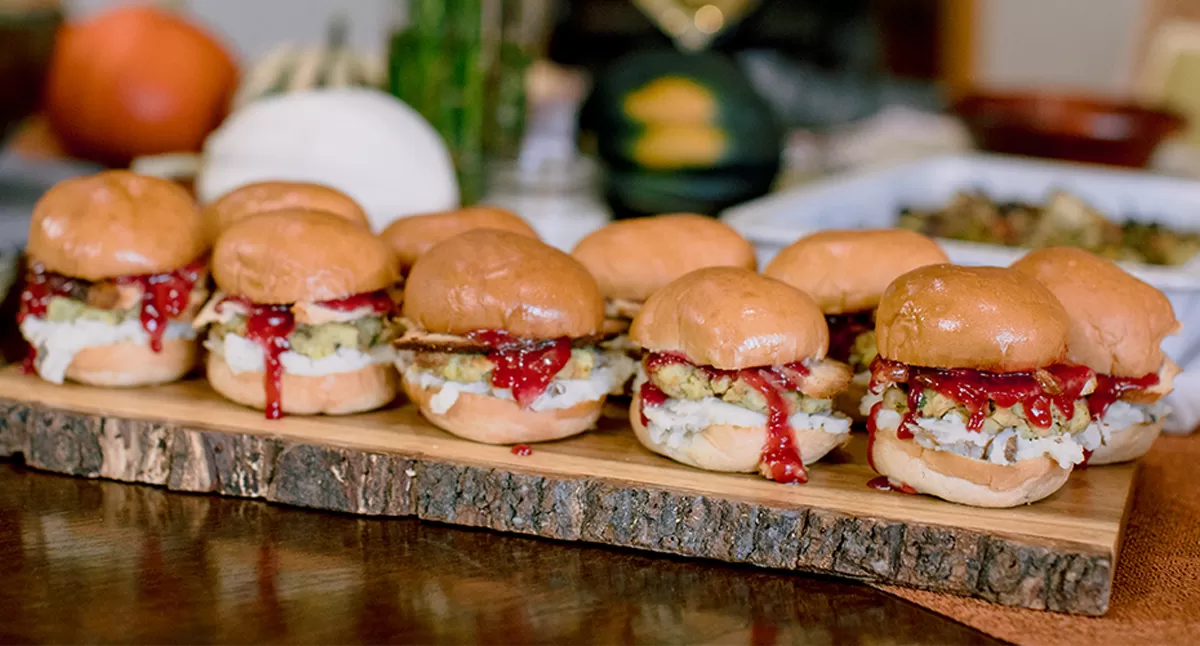 Ingredients:
12 Dinner rolls
2 cups Mashed potatoes
2 cups Dressing
12 slices of Turkey
3 cups Gravy
¾ cup Silver Spring Cranberry Horseradish
4 Tbsp melted butter
Directions:
Preheat oven to 375°F. Slice dinner rolls in half. On bottom bun spread 2-3 Tbsp of Mashed Potatoes. Add 2-3 Tbsp Dressing on potatoes. Top with a slice of Turkey. Spread 1 Tbsp Silver Spring Cranberry Horseradish on Turkey. Cover with top half of Dinner Roll. Place sliders on a baking sheet and brish melted butter on top. Bake for 20 minutes or until heated through. While sliders are baking, reheat gravy and divide into small bowls. Once sliders are hot throughout, dip in gravy and enjoy!
Comments about Turkey Cranberry Sliders:
Be the first to comment on this recipe! Click the "write a review" button above.