Add a comment: Historical Hominy and Horseradish Croquettes
Our Family Cookbook
Historical Hominy and Horseradish Croquettes
Recipe courtesy of Silver Spring Foods, Inc.
Prep

10min

Total

30min

Servings

4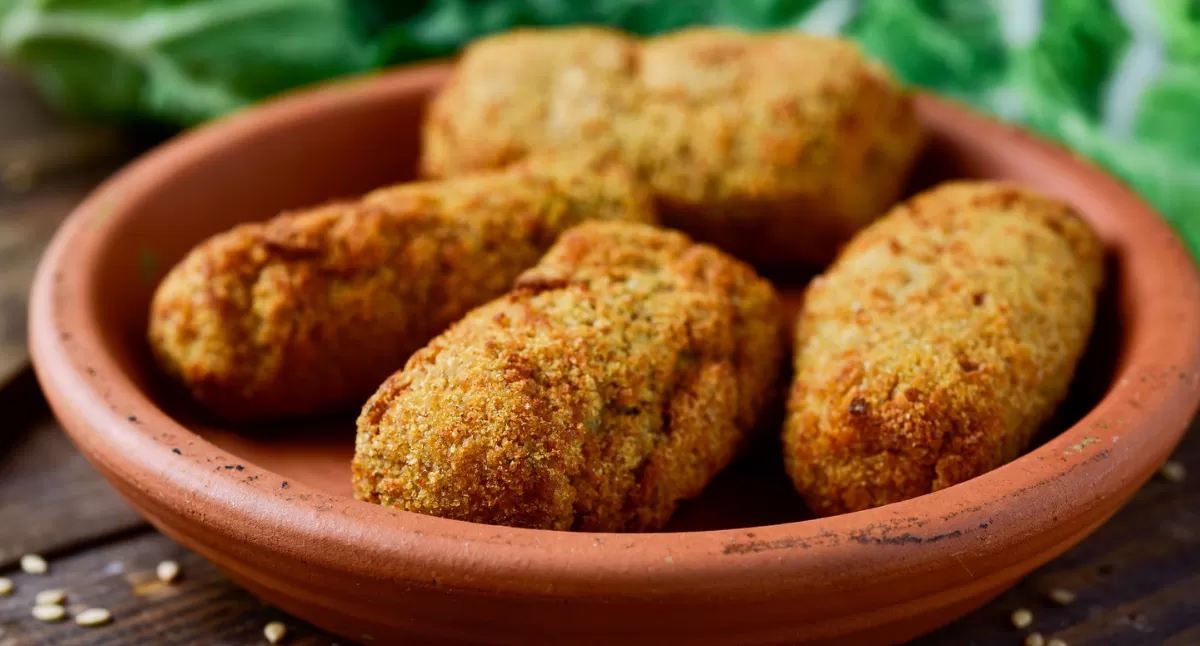 Ingredients:
1/4 cup hominy
1/2 cup boiling water
1/2 teaspoon salt
3/4 cup scalding milk
2 tablespoons Silver Spring Prepared Horseradish, Non-GMO Horseradish, or Fresh Ground
1 tablespoon butter
1 egg
1/4 cup flour
1/2 cup breadcrumbs
Directions:
Steam hominy with water until water is absorbed.
Add milk and steam until tender.
Add butter, Silver Spring Prepared Horseradish, and salt. Let cool.
Dip in flour, egg, and bread crumbs.
Fry and drain.
Comments about Historical Hominy and Horseradish Croquettes:
Be the first to comment on this recipe! Click the "write a review" button above.