Add a comment: Shrimp Summer Salad with Horseradish Vinaigrette
Salads & Dressings
Shrimp Summer Salad with Horseradish Vinaigrette
Recipe courtesy of Sara Simpkins of @eatdrinkorlando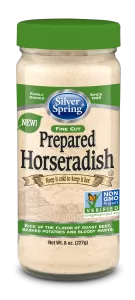 Prep

5min

Total

10min

Servings

3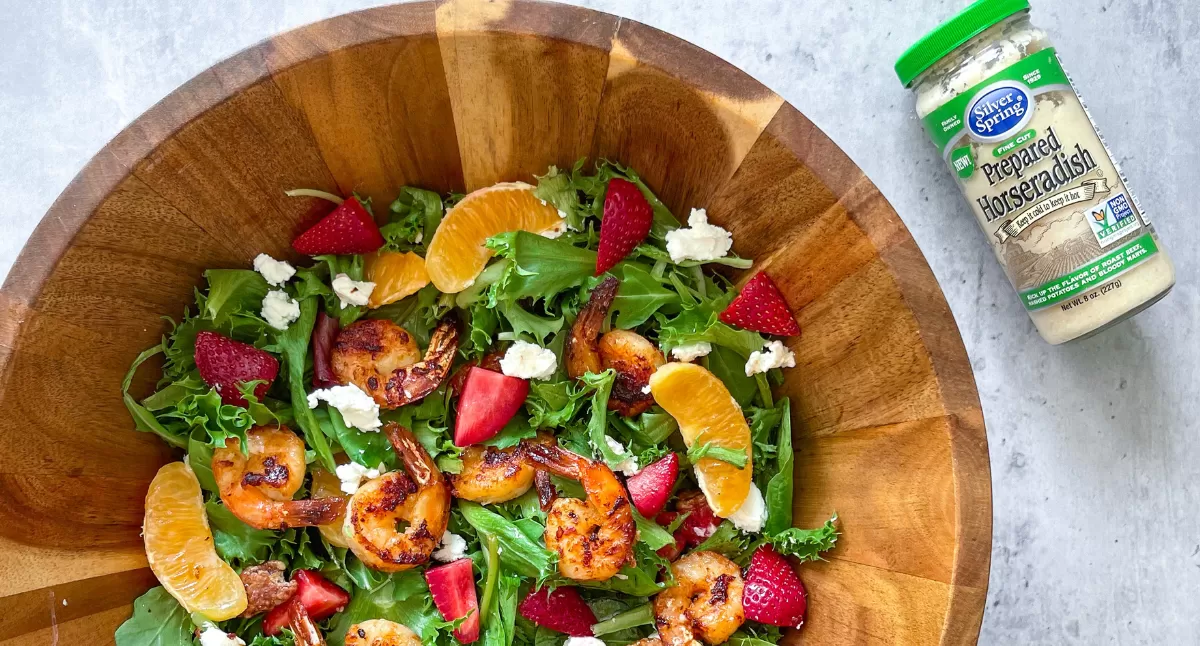 Ingredients:
The Vinaigrette
1/4 cup of oil
1/4 cup of white vinegar
3 garlic cloves, minced
2 tablespoons of Silver Spring Foods Non-GMO Prepared Horseradish
1 tablespoon of honey
salt & pepper
The Salad

A bowl of mixed greens
Sliced strawberries
Peeled oranges
Goat cheese
Pralines
8 shrimp
Directions:
Grill shrimp until cooked.
Drizzle a small amount of vinaigrette over the shrimp, and set aside.
Mix vinaigrette ingredients together in a small bowl, and set aside.
In a large bowl add greens, strawberries, oranges, goat cheese, and pralines.
Top with shrimp and vinaigrette.
Enjoy!
Recipe courtesy of Sara Simpkins of @eatdrinkorlando.
Comments about Shrimp Summer Salad with Horseradish Vinaigrette:
Be the first to comment on this recipe! Click the "write a review" button above.