Add a comment: Salmon Fillets with Mustard Pan Sauce and Capers
Salmon Fillets with Mustard Pan Sauce and Capers
Recipe courtesy of Silver Spring Foods, Inc.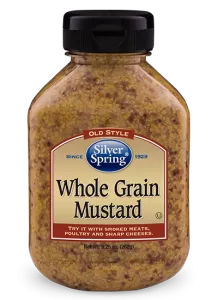 Prep

10min

Total

20min

Servings

4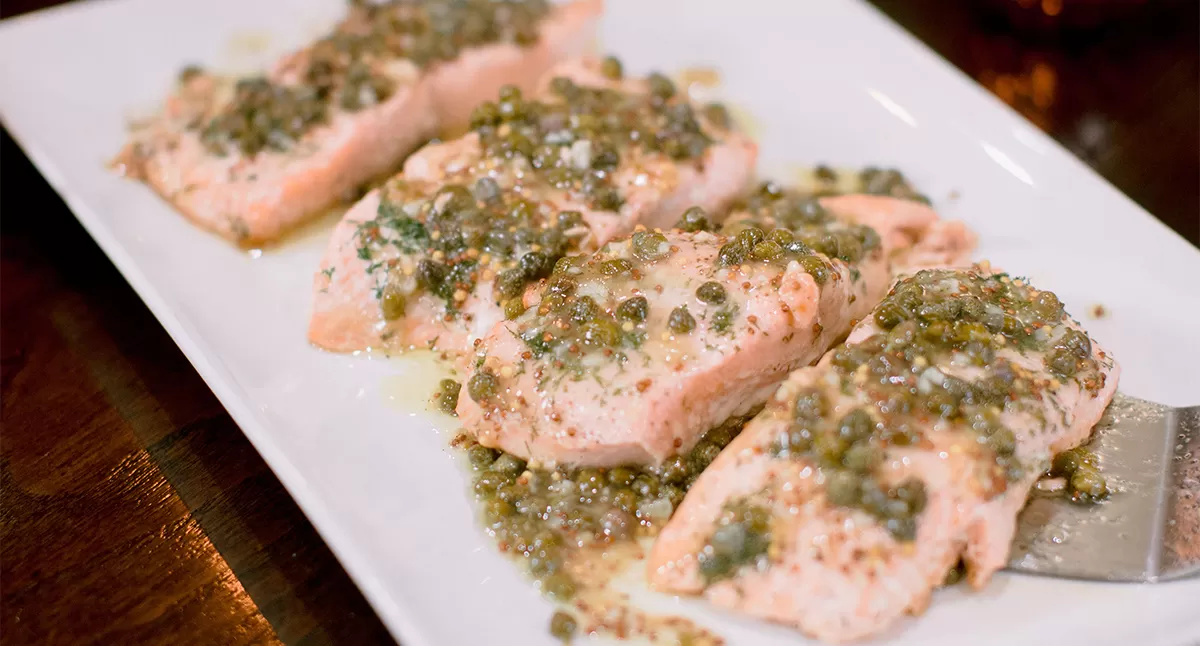 Ingredients:
2 TBLS grapeseed or avocado oil
4 - 4oz salmon portions
Salt and pepper to taste
1 TBLS chopped fresh dill
2 TBLS butter 3 cloves garlic (minced)
1 - 3.5 oz jar capers, drained
2 TBLS Silver Spring Whole Grain Mustard
¼ cup semi-sweet white wine (ie: Riesling)
1 TBLS corn starch
2 TBLS water
Directions:
Watch our "How-To" Video Here!
Preheat oven to 450F. In a cast iron or oven safe skillet, heat oil over medium high heat. Sear salmon parcels (skin side down if using skin on fillets) for 2 minutes. Remove from heat and sprinkle the seared fillets with chopped dill, kosher salt and pepper. Set aside
Prepare a corn starch slurry by whisking one tablespoon of corn starch into two tablespoons of water and set aside.
Heat butter in a small sauce pan over medium heat until butter begins to brown. Add garlic and capers and cook while stirring, about 2 minutes. Add mustard and wine, whisk to incorporate. Allow the wine to cook off for about one minute on medium heat. Reduce heat to medium low and whisk the corn starch slurry into the pan sauce. Simmer while stirring until the sauce becomes slightly viscous, about one minute.
Spoon the pan sauce over the salmon parcels. Bake for 5-10 minutes or until fish flakes with a fork.
Comments about Salmon Fillets with Mustard Pan Sauce and Capers:
Be the first to comment on this recipe! Click the "write a review" button above.