Add a comment: Sassy Sauce Pasta
Sassy Sauce Pasta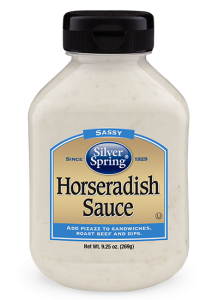 Prep

15min

Total

31min

Servings

4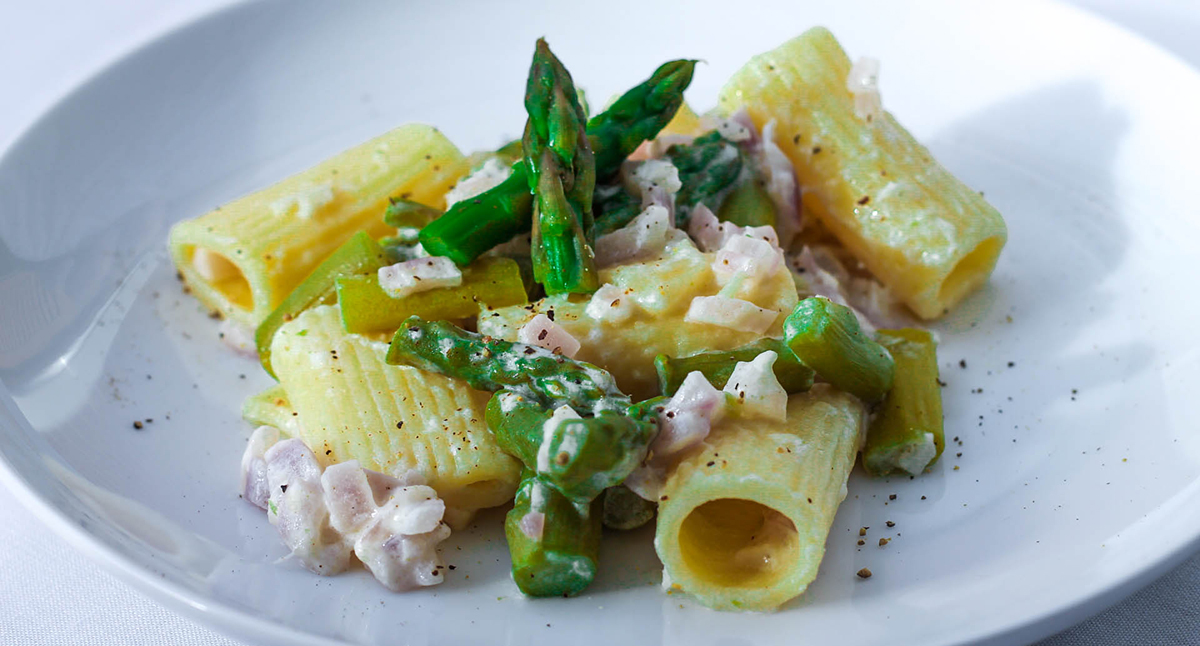 Ingredients:
4 tablespoons Silver Spring Sassy Horseradish Sauce (or more to taste)
Salt & Pepper to taste
1 bunch asparagus
1 tablespoon vegetable oil
1 red onion (medium size)
1 garlic clove
¾ cup half and half
1 lb. box Rigatoni
Directions:
Take one spear of asparagus and bend the thicker end until it breaks off. You will cut the remaining spears off to match the first one. After this, cut them into 1-inch pieces. Set aside. Chop up your onion, garlic clove and set aside.
Pour 2 cups of water into a saucepan and bring to a boil. Add the chopped asparagus and cook for 7 minutes. Remove the asparagus and place them into a bowl filled with ice water for 1-2 minutes. You want to shock them to stop the cooking process, and this will keep their bright green color.
Meanwhile, fill a stockpot about ¾ full of water. Add about 2 tablespoons salt and bring to a boil. Add the pasta and cook 11-13 minutes, or until al dente.
In a skillet, heat the oil. Add the chopped onion and garlic and sauté until tender and translucent. Add the asparagus and mix in the Silver Spring Sassy Horseradish Sauce. Cook for 3 minutes. Stir in the half and half and season with salt and pepper.
Drain the rigatoni and add it into the sauce. Make sure to reserve some of the pasta water to add to the sauce, if needed to thin it out. Mix all ingredients together and it's ready to serve.
Recipe courtesy of Luginbill Omnimedia, LLC
Comments about Sassy Sauce Pasta:
YUM-O

By Ana Michaels
February 15, 2013

I really enjoyed this recipe! was a perfect lunch recipe and the leftovers were just as good.