Add a comment: Orange Broccoli
Side Dishes
Orange Broccoli
Recipe courtesy of Silver Spring Foods
Prep

15min

Total

25min

Servings

6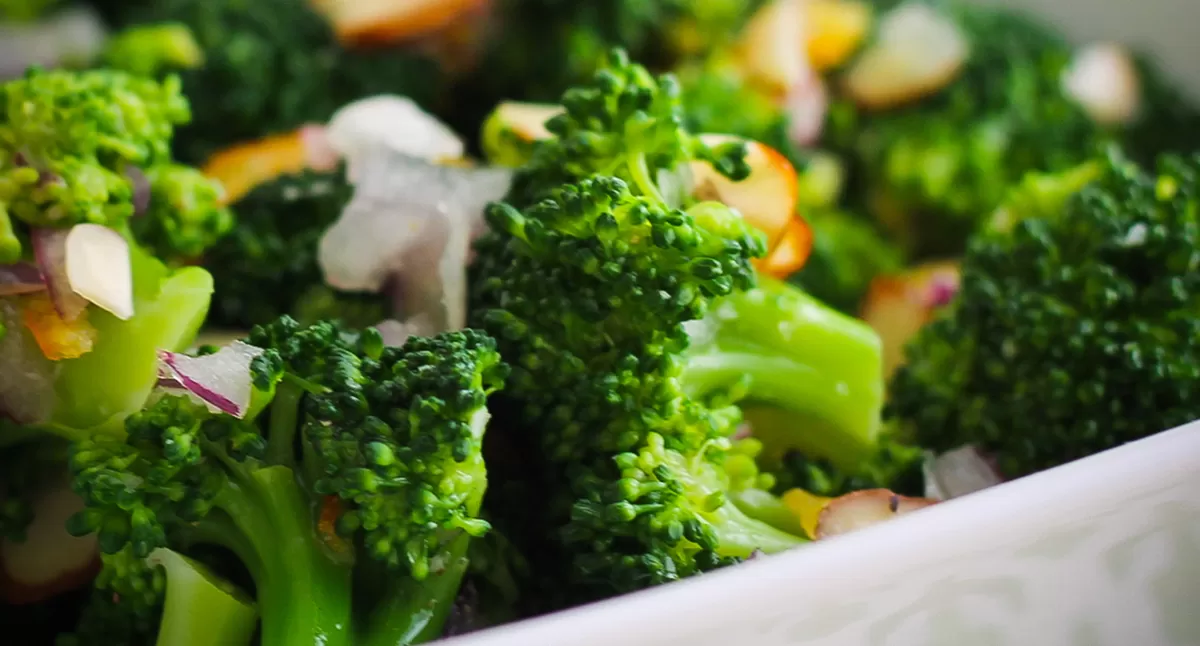 Ingredients:
6 small heads of broccoli
1/2 C freshly squeezed orange juice (or regular orange juice, kosher for passover)

1/2 C orange marmalade (kosher for passover)
2 TSP Silver Spring Prepared Horseradish or Prepared Horseradish for Passover
2 TBS red onion, chopped finely

1/4 C sliced almonds, pan toasted
1 TSP kosher salt
1 TSP black pepper
Directions:
Fill a large pot halfway with water. Add salt and bring to a boil. Create an ice bath by filling a large, sturdy bowl with ice and then add cold water.

Remove stems from broccoli and cut florets into smaller, bite-sized pieces. Add to boiling water and par-cook for 3-4 minutes. It should have bite, but still be tender - a little past al dente.

Using a slotted spoon, transfer broccoli to the ice bath for 1-2 minutes. This immediately stops the cooking process and helps the broccoli retain its beautiful green color. Transfer to a colander and drain well.

Whisk together the orange juice, marmalade, horseradish, onion, and pepper in a small bowl. Set aside.

In a small non-stick pan over medium heat, toast sliced almonds, stirring constantly until golden brown. Remove from pan and let cool.

Combine broccoli and orange sauce in a mixing bowl. Plate and garnish with toasted almonds.

Serve warm or cold.
Prep time, 15 mins
Cook time, 10 mins
Comments about Orange Broccoli:
Be the first to comment on this recipe! Click the "write a review" button above.