Add a comment: Sweet Potato Gratin with Stone Ground Mustard
Side Dishes
Sweet Potato Gratin with Stone Ground Mustard
Recipe courtesy of Silver Spring Foods, Inc.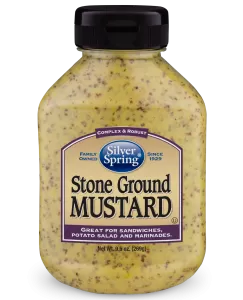 Prep

25min

Total

1hr -

Servings

6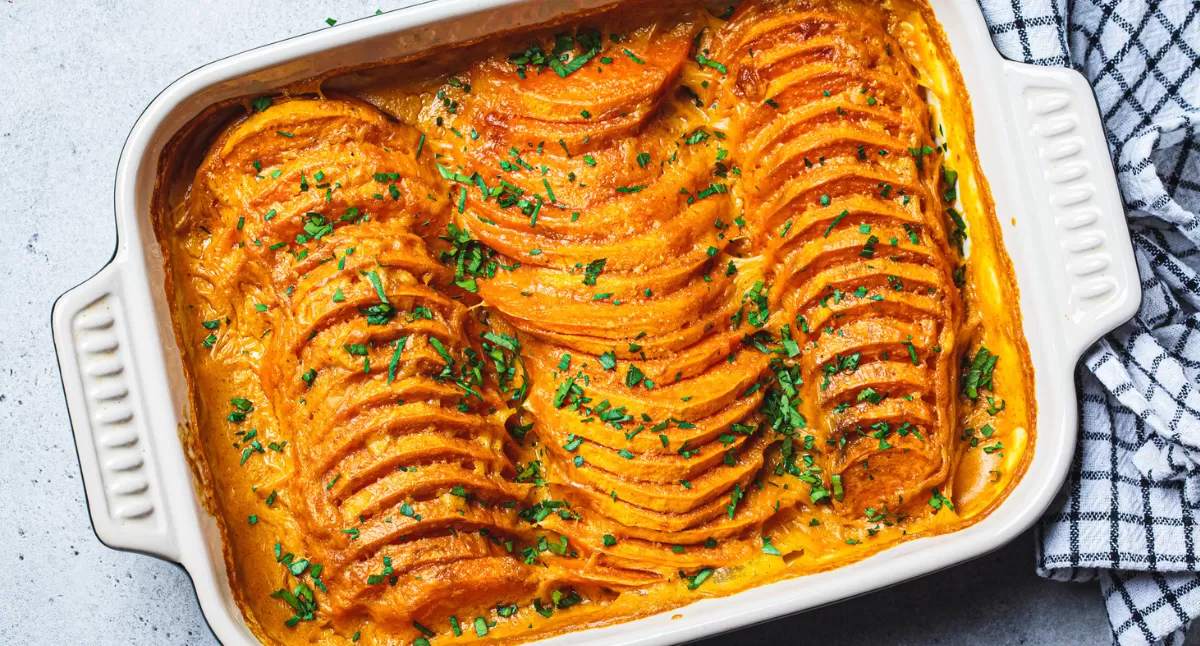 Ingredients:
3 large sweet potatoes
5 TBLS butter
5 TBLS flour
4 cups whole milk
1 cup aged cheddar cheese (shredded)
¼ tsp celery salt
¼ tsp smoked paprika
1 tsp garlic powder
1 tsp onion powder
1 TBLS Silver Spring Stone Ground Mustard
Directions:
Peel the sweet potatoes and half them lengthwise then cut each half into ¼ inch slices.
Arrange the sliced sweet potatoes in a high walled baking dish and preheat the oven to 350 degrees F.
Melt the butter in a large saucepan over low heat and sprinkle with flour. Cook while stirring frequently for 3-4 minutes.
Warm the milk to room temperature in the microwave then whisk into saucepan in 1 cup aliquots allowing the sauce to thicken between each addition.
Turn the heat to medium low and whisk constantly while cooking for 10-15 minutes.
Remove from heat and whisk in the spices and cheese.
Once all of the cheese is incorporated, add the Silver Spring Stone Ground Mustard to the sauce.
Pour over sliced sweet potatoes and bake for 1 hour or until the potatoes are tender.
Comments about Sweet Potato Gratin with Stone Ground Mustard:
Be the first to comment on this recipe! Click the "write a review" button above.