Add a comment: Sweet Potato Wedges with Chipotle Mustard Dipping Sauce
Side Dishes
Sweet Potato Wedges with Chipotle Mustard Dipping Sauce
Recipe courtesy of Silver Spring Foods, Inc.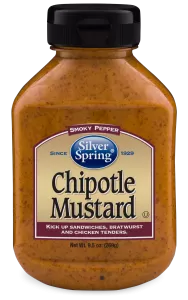 Prep

5min

Total

30min

Servings

6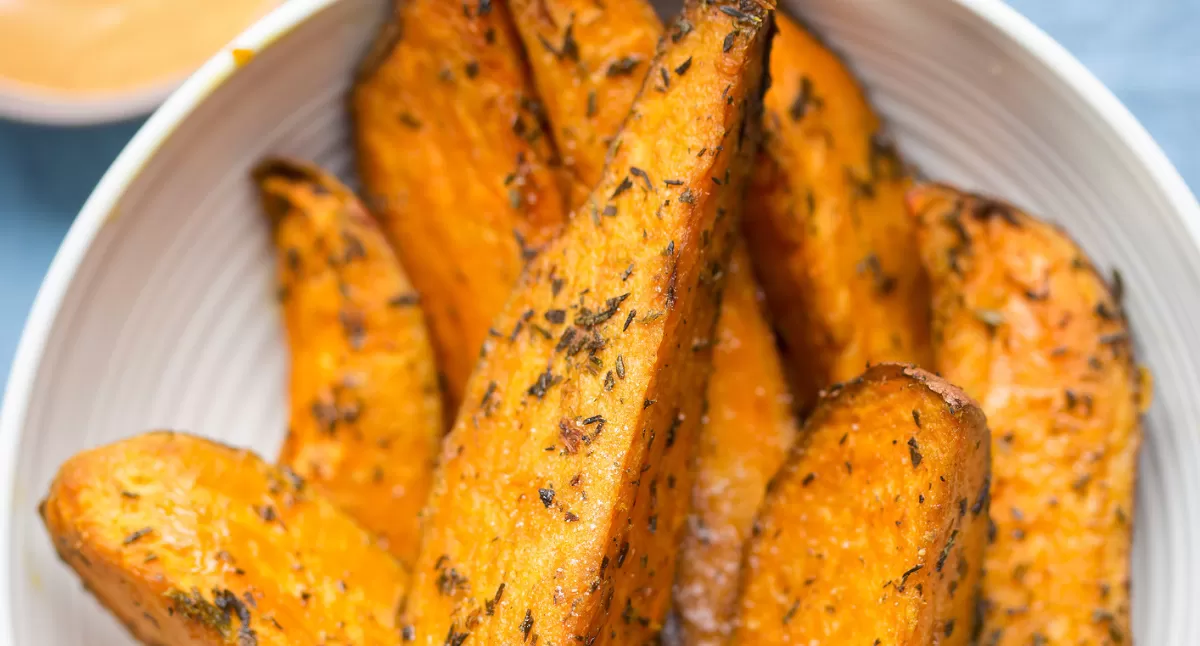 Ingredients:
3 medium sweet potatoes
2 TBLS olive oil
1 tsp garlic powder
1 tsp kosher salt
½ tsp dried thyme
¼ tsp black pepper
¼ tsp chili powder
¼ cup Silver Spring Chipotle Mustard
¼ cup mayonnaise
½ tsp soy sauce
Directions:
Preheat the oven to 450 degrees F.
Peel the sweet potatoes and half them lengthwise. Cut each half into spears.
Mix together the salt, pepper, thyme, garlic powder, and chili powder.
Line a baking sheet with parchment and arrange the spears evenly.
Drizzle with olive oil and sprinkle with seasoning mixture.
Bake for 15 minutes then turn the wedges over with a spatula and bake 10 minutes more.
Broil for 1-3 minutes if desired for extra crispiness.
Combine Silver Spring Chipotle Mustard, mayonnaise, and soy sauce and serve for dipping the wedges.
Comments about Sweet Potato Wedges with Chipotle Mustard Dipping Sauce:
Be the first to comment on this recipe! Click the "write a review" button above.