Add a comment: Smoked Turkey Sandwiches with White Sauce
Smoked Turkey Sandwiches with White Sauce
Recipe courtesy of BBQ Tourist | Recipe and photo created by BBQ Tourist
Prep

30min

Total

1hr -

Servings

2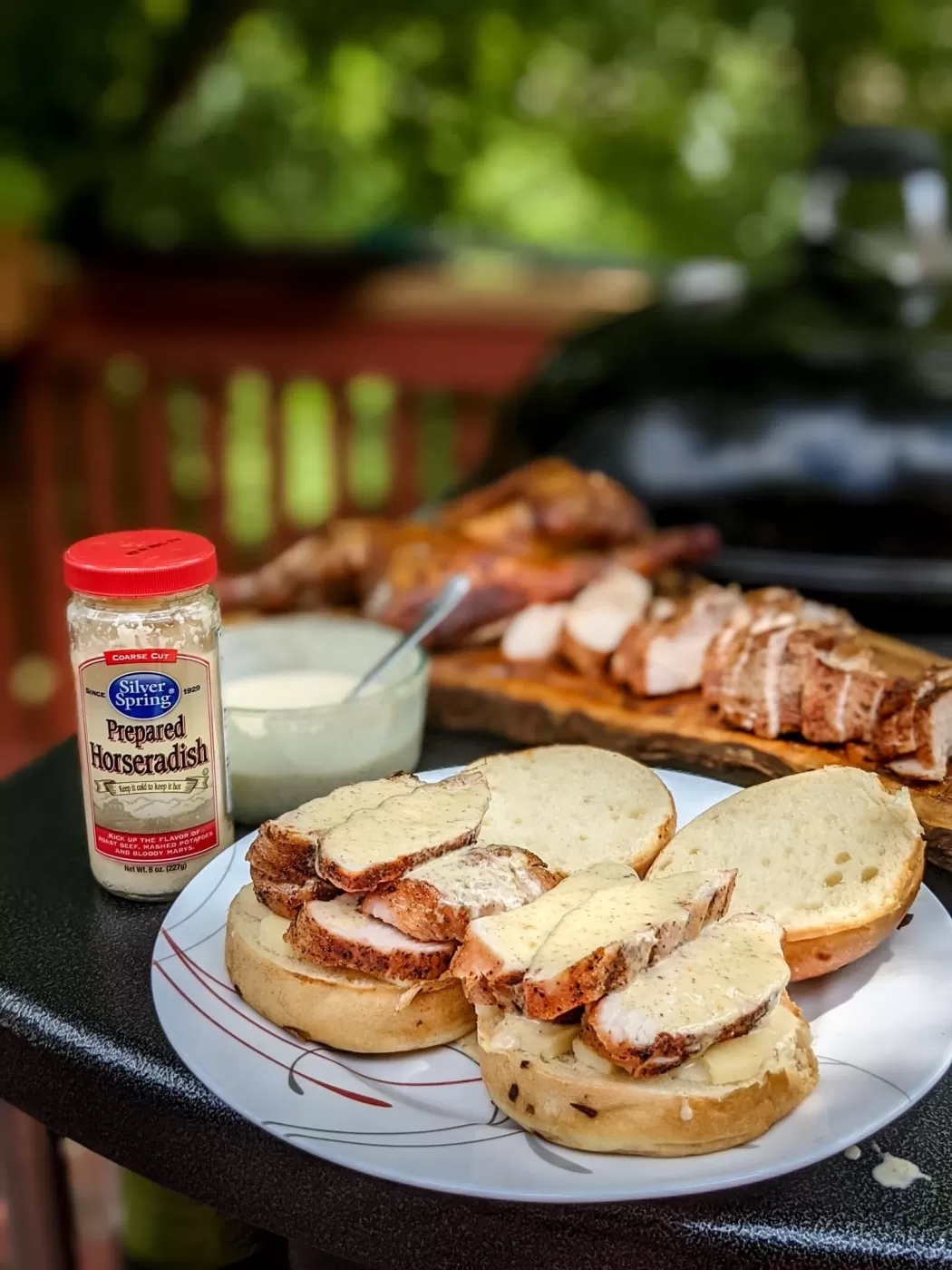 Ingredients:
Boneless Turkey Breasts
Salt and pepper for seasoning
Extra sharp white cheddar cheese
Toasted buns


Sauce Ingredients:
1 cup of mayonnaise
¼ cup of apple cider vinegar
2 tbsp brown sugar
1 tbsp of Silver Spring Beer N' Brat mustard
1 tsp Silver Spring Non-GMO or Prepared Horseradish
1 tsp lemon juice
½ tsp lemon zest
½ tsp kosher salt
½ tsp freshly ground black pepper
¼ tsp granulated garlic
¼ tsp cayenne pepper
Directions:
Add all of the sauce ingredients into a bowl and whisk until smooth and creamy. Then cover and refrigerate for at least 30 minutes (though you'll be rewarded if you give the flavors time to blend together overnight).

Preheat your smoker or grill to 275 degrees F.

Season turkey breasts with salt and pepper.

Place turkey breasts on the smoker or grill and cook until they reach an internal temperature of around 140 degrees F.

Baste the turkey breasts with butter and allow them to take on a beautiful golden color.

Remove the turkey breasts from the grill when they reach an internal temperature of 163 degrees F and cover them with tented foil, allowing them to rest for 10 minutes. While resting, the temperature will continue to carry over until the turkey breasts reach 165 degrees F.

Slice the turkey breasts and add to a toasted bun with extra sharp cheddar cheese, top with sauce, and enjoy!

Recipe Courtesy of BBQ Tourist (@BBQTourist)
Recipe also found: here
Comments about Smoked Turkey Sandwiches with White Sauce:
Be the first to comment on this recipe! Click the "write a review" button above.