Add a comment: Italian Grinder with Deli Slaw
Soups & Sandwiches
Italian Grinder with Deli Slaw
Recipe courtesy of Silver Spring Foods, Inc.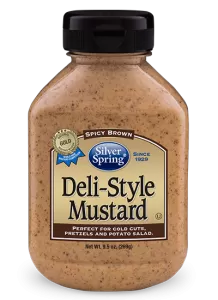 Prep

15min

Total

25min

Servings

6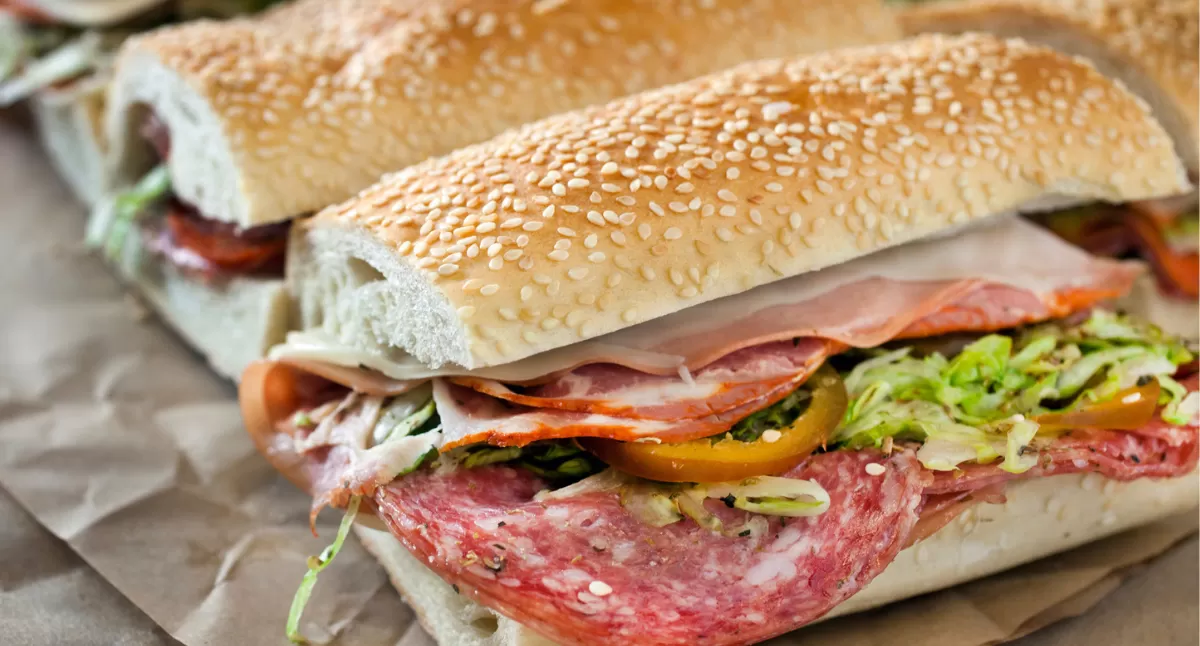 Ingredients:
½ cup mayonnaise
¼ cup Silver Spring Deli Style Mustard
¼ cup sliced Pepperoncinis
1 tsp black pepper
1 tsp Italian seasoning
½ TBLS. red wine vinegar
⅓ cup grated parmesan cheese
3 cups Iceberg lettuce (shredded)
16 oz Italian loaf
½ pound hard salami
½ pound deli sliced turkey
½ pound deli sliced ham
8 oz sliced provolone cheese
Directions:
Make the slaw by combining mayo, Silver Spring Deli Style Mustard, pepperoncini, black pepper, Italian seasoning, red wine vinegar, and parmesan. Mix well. Add the iceberg lettuce and toss to coat.
While the slaw is marinating, preheat your oven to 425 degrees F.
Slice the Italian loaf in half the long way. Top one side with sliced provolone and pile salami, turkey, and ham on the other side. Toast for 8-10 minutes or until cheese bubbles and the bread is toasted.
Top the meat with the deli slaw and sandwich the melted cheese side atop.
Slice into six sandwiches. Enjoy!
Comments about Italian Grinder with Deli Slaw:
Be the first to comment on this recipe! Click the "write a review" button above.