Add a comment: Steak Crostini with Goat Cheese & Cocktail Sauce
Steak Crostini with Goat Cheese & Cocktail Sauce
Recipe courtesy of Nicolette Mejia of @tastewithnicki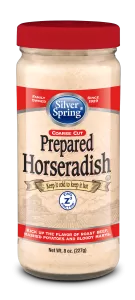 Prep

5min

Total

20min

Servings

5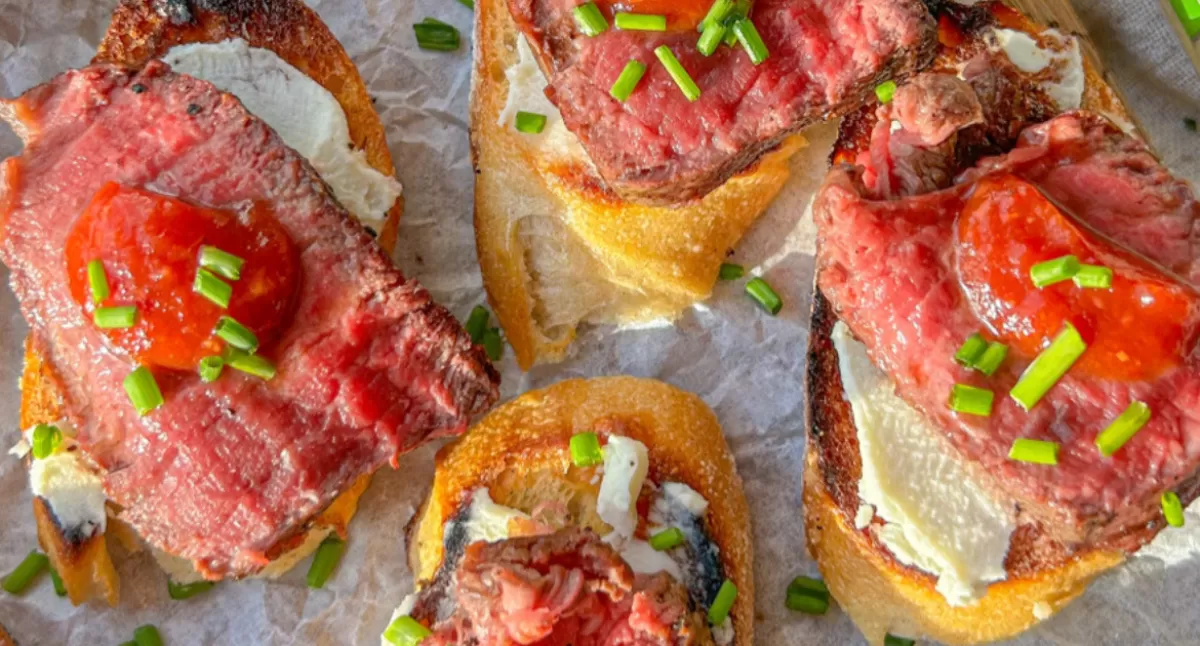 Ingredients:
1lb filet (ribeye, flank, or filet mignon)
1 tablespoon olive oil
salt & pepper to taste
1 baguette
goat cheese
chives
1/2 cup of garlic chili sauce
1/2 cup tomato sauce
1/2 lemon juiced and zested
1 tsp of Worcestershire sauce
1/2 tsp of hot sauce
2 tablespoons of Silver Spring Prepared Horseradish
Directions:
First take 1lb of filet and season with salt & pepper.

Bring your pan to medium high heat & add a tablespoon of olive oil.

Cook your steak 4-5 minutes per side till a golden crust has formed & internal temp is 135 (medium rare). Set steak aside to rest (this is so important so it stays juicy and tender).

Next slice your baguette into thin slices. You'll need about 15 slices for this recipe.

Drizzle olive oil over the top and sprinkle salt & pepper.

You can throw these in the oven on broil for a couple minutes to crisp up or heat them in a pan on medium-high heat.

Once the steak has rested, slice into think pieces.

Create your homemade cocktail sauce by combining garlic chili sauce, tomato sauce, juiced lemon, Worcestershire sauce, hot sauce, and Silver Spring Prepared Horseradish

Smear creamy goat cheese over the crispy baguette, add a slice of steak, dollop of your homemade cocktail sauce and sprinkle fresh chives on top. Enjoy!
Recipe and photo courtesy of Nicolette Mejia of @tastewithnicki.
Comments about Steak Crostini with Goat Cheese & Cocktail Sauce:
Be the first to comment on this recipe! Click the "write a review" button above.