Add a comment: Tempura Vegetables with Cocktail Sauce
Tempura Vegetables with Cocktail Sauce
Recipe courtesy of Alexis Harrison of @crowded_kitchen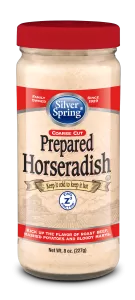 Prep

15min

Total

20min

Servings

10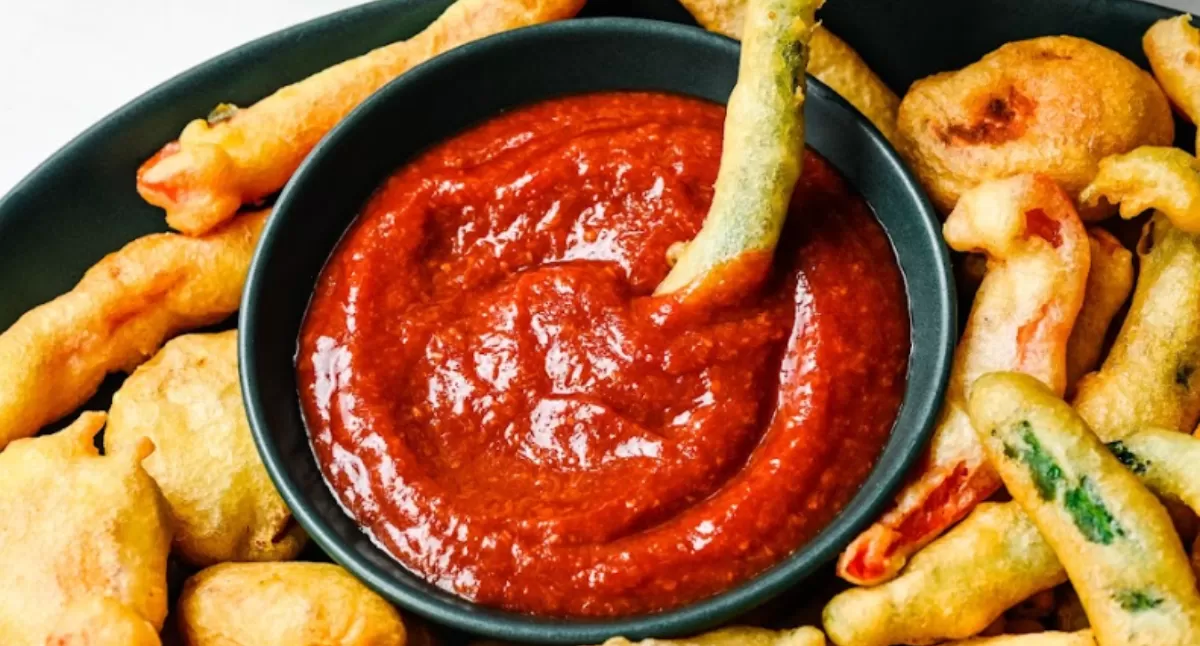 Ingredients:
Tempura Vegetables

6 cups sliced vegetables of choice (green beans, par-cooked sweet potato rounds, carrot sticks, bell peppers, mushrooms, etc)
1 ½ cups all-purpose flour
3 tbsp cornstarch
1 ½ tbsp baking powder
¾ tsp salt
1 ½ cups sparkling water
2 ice cubes
Oil for frying
Cocktail Sauce

½ cup ketchup
2 tbsp Silver Spring Prepared Horseradish
½ tsp lemon juice
½ tsp Worcestershire sauce
½ tsp soy sauce
Dash of tabasco sauce
Directions:
Heat a few inches of high-heat oil in a large dutch oven to 375˚F.
Whisk together flour, cornstarch, baking powder, and salt.
Using a fork, slowly whisk in the sparkling water and ice cubes (to keep the batter cold) until just combined (don't overmix).
Using a fork, coat vegetables in batter (one at a time), then slide into the heated oil and fry for ~2 minutes on each side, until golden brown.
Whisk together all ingredients for cocktail sauce.
Serve vegetables warm with cocktail sauce.
Recipe and photo courtesy of Alexis Harrison of @crowded_kitchen.
Comments about Tempura Vegetables with Cocktail Sauce:
Be the first to comment on this recipe! Click the "write a review" button above.