Add a comment: Tenderloin Medallions
Tenderloin Medallions
Recipe courtesy of Chef Casey Anderson, Eau Claire Golf & Country Club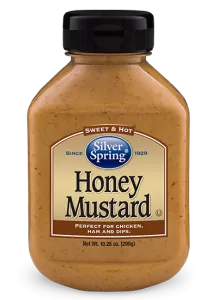 Prep

20min

Total

1hr 03min

Servings

4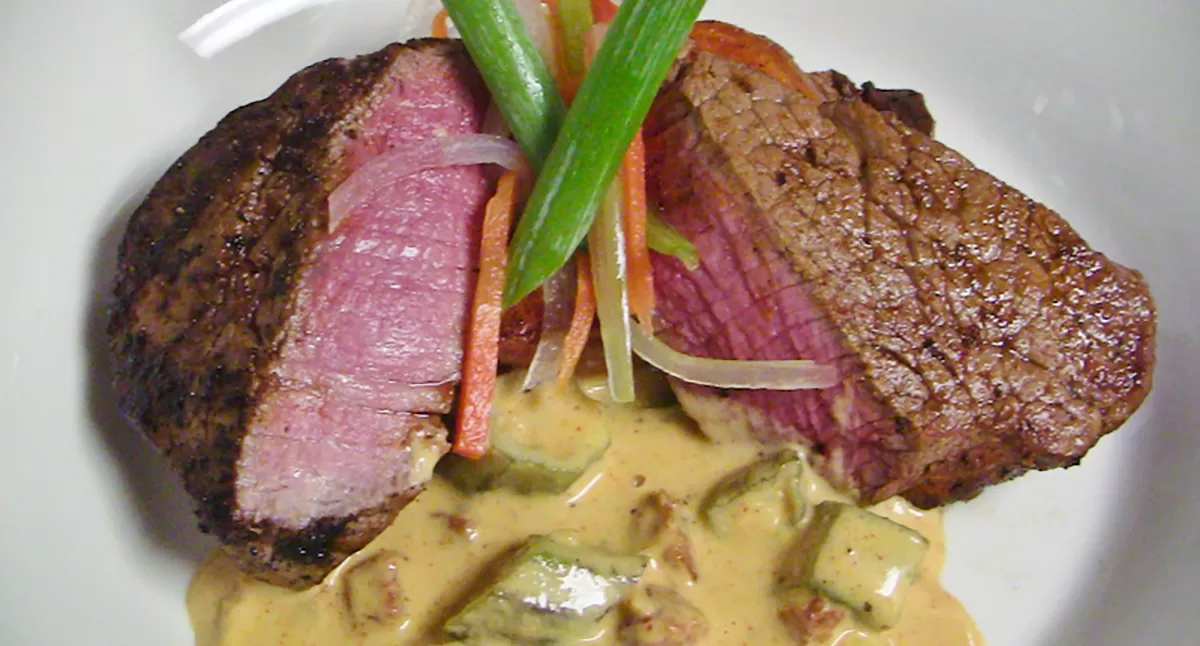 Ingredients:
4 (4 oz) tenderloin medallions
4 - 1/2 in thick x 2" diameter sweet potato slices with skin
Vegetable oil as needed
¾ cup diced pre cooked Andouille sausage (approx 4 oz)
¼ cup chopped green onions
1 large shallot minced (2 tablespoons)
6 tablespoons brandy
1 heaping tablespoon Silver Spring™ Honey Mustard
¾ cup fresh squeezed orange juice
2 cups heavy cream (40% or more fat)
2 teaspoon s seasoning blend (recipe follows)
4 (1 tablespoon) cubes chilled butter
Seasoning Blend (Mix well and store in an airtight container)
1 tablespoon Spanish Paprika
2 teaspoons kosher salt
½ teaspoon onion powder
½ teaspoon garlic powder
½ teaspoon cayenne pepper
½ teaspoon white pepper
½ teaspoon ground black pepper
Directions:
Place sweet potato slices on a sheet pan. Coat with vegetable oil and season with season blend. Bake in a preheated 450 degree oven for 10 minutes, turn over, and bake an additional 10 minutes. Set aside in warm area. Heat a 6-inch sauté pan over medium heat, add Andouille sausage and brown. Add orange juice and shallots; reduce until liquid almost evaporated. Add brandy and flame. Add cream and okra. Reduce to nappe (coat spoon). Add green onions, seasoning blend, and mustard; reduce slightly. Add butter 1 piece at a time until incorporated. Cover and set aside.
Coat tenderloin medallions with vegetable oil; liberally season with seasoning mix on both sides. Heat 10-inch non-stick pan over medium-high heat until smoking. Quickly sear tenderloin medallions on all sides. Place steaks in a preheated 450 degree oven for 2-3 minutes or until medium-rare. Remove steaks from oven, place on cool platter, let rest 6 minutes.
To plate dish, place roasted sweet potato slice on plate. Cut tenderloin half on bias and arrange on sweet potato. Place sauce on plate with your favorite vegetable accompaniment.
Comments about Tenderloin Medallions:
Be the first to comment on this recipe! Click the "write a review" button above.