Add a comment: Tomatillo Green Bloody Mary
Tomatillo Green Bloody Mary
Recipe courtesy of bloodymaryobsessed.com | Recipe and photo created by Liz McCray of Bloody Mary Obsessed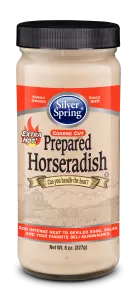 Prep

15min

Total

20min

Servings

2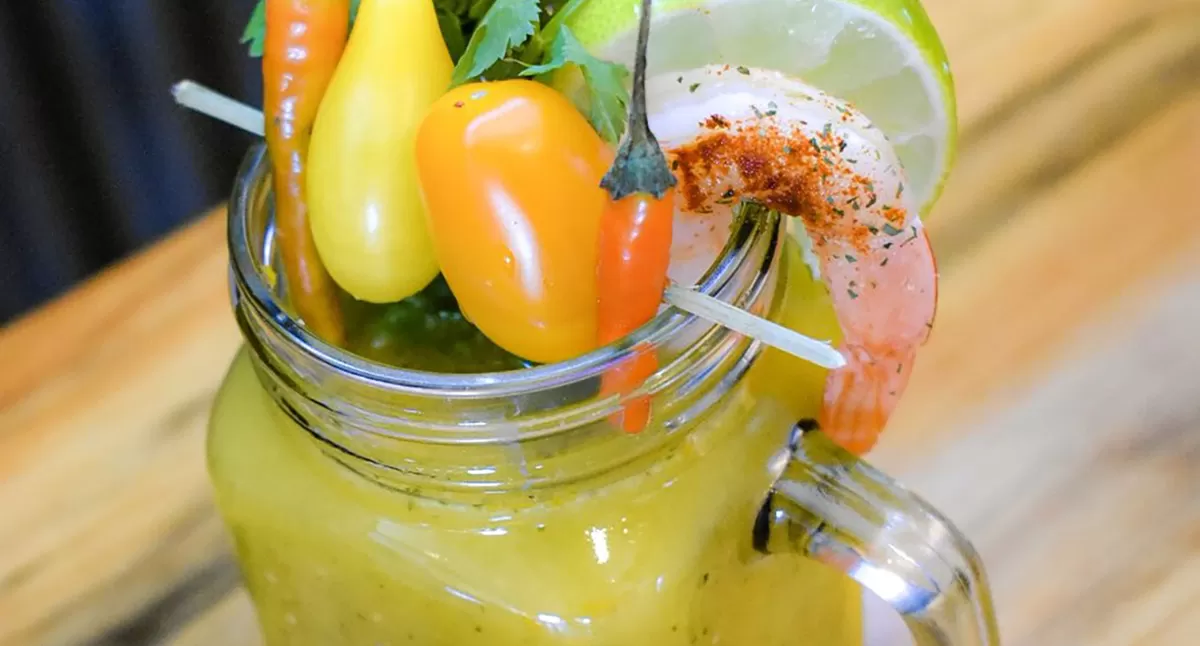 Ingredients:
Bloody Mary Mix
1lb tomatillos husked and halved
1 tsp Silver Spring Extra-Hot Prepared Horseradish (can add more for extra heat)
1 pint of yellow & orange cherry tomatoes
1 whole cucumber peeled and cut into quarters
2 teaspoons of garlic
Fresh squeezed lime juice from 2 limes
1 teaspoon of Worcestershire
1 teaspoon of kosher salt
2 teaspoons of cilantro, garlic, and lime seasoning
Handful of Cilantro, stems included
Smidge of celery seed
3 ounces of vodka, tequila or gin (I went with vodka)
Garnish
2 lemon wedges

2 limes wedges

2 bushels of cilantro

4 yellow & orange cherry tomatoes

2 Thai chilies (use the ones that are more colorful than the green)

Cooked shrimp coated in paprika and cilantro, garlic, lime seasoning

For added freshness and cold, put mason jar mugs in the freezer when you begin the recipe - your ingredients will be somewhat warm so this will help chill your beverage
Directions:
In a food blender combine all of the green tomatillo bloody mary mix ingredients and blend until smooth. Taste test and add hot sauce for added heat or small amount of water to smooth out if needed
Take mason jar mugs out of the freezer and fill with ice
Add 1.5 ounces of vodka to each glass
Pour equal amounts of mixture in each mug and stir evenly
Garnish the summer green tomatillo bloody mary with lemon and lime pinwheels, cilantro, 2 cherry tomatoes, 2 Thai chilies and the shrimp
Comments about Tomatillo Green Bloody Mary:
Be the first to comment on this recipe! Click the "write a review" button above.