Add a comment: Warm Cast Iron Skillet Shrimp Cocktail Dip
Warm Cast Iron Skillet Shrimp Cocktail Dip
Recipe courtesy of Kelsey Bassett of @theboardloon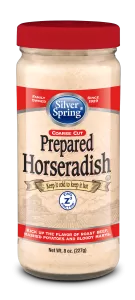 Prep

10min

Total

45min

Servings

12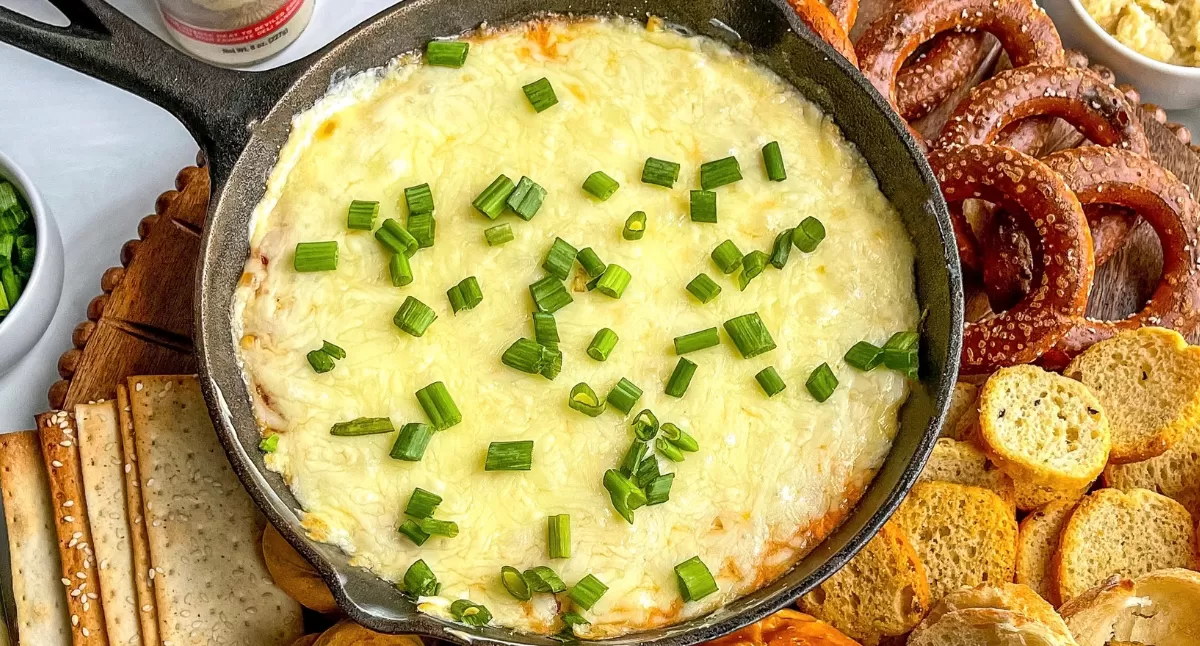 Ingredients:
½ cup of ketchup
2 tablespoons of Silver Spring Prepared Horseradish
1 dash of Worcestershire sauce
Juice from 1 lemon
1- 8 ounce tub of whipped cream cheese

½ pound of cooked, ready-to-eat shrimp

1 cup shredded mozzarella cheese

Green onion (for garnish)

Directions:
Preheat oven to 350 degrees.
Peel and cut shrimp into small pieces.
Make a quick and easy cocktail sauce by combining ketchup, Silver Spring Prepared Horseradish, Worcestershire sauce, and lemon juice in a small bowl. Mix thoroughly.
In a bowl, mix the shrimp with the whipped cream cheese and spread evenly in the bottom of your cast iron pan (9" pan works well).
Pour 1/2 cup of the cocktail sauce you made over the top of the cream cheese.
Top with mozzarella.
Bake for 20 minutes.
Add green onions on top for garnish and enjoy! Pair with baguettes, soft pretzels, crackers, crostinis and pretzels. Scoop, spread and dip your way through this cheese delicious appetizer!
Recipe and photo courtesy of
Kelsey Bassett of @theboardloon.
Comments about Warm Cast Iron Skillet Shrimp Cocktail Dip:
Be the first to comment on this recipe! Click the "write a review" button above.