Add a comment: Zing Masters Bloody Mary
Zing Masters Bloody Mary
Recipe courtesy of Silver Spring Zing Masters™
Prep

10min

Total

30min

Servings

4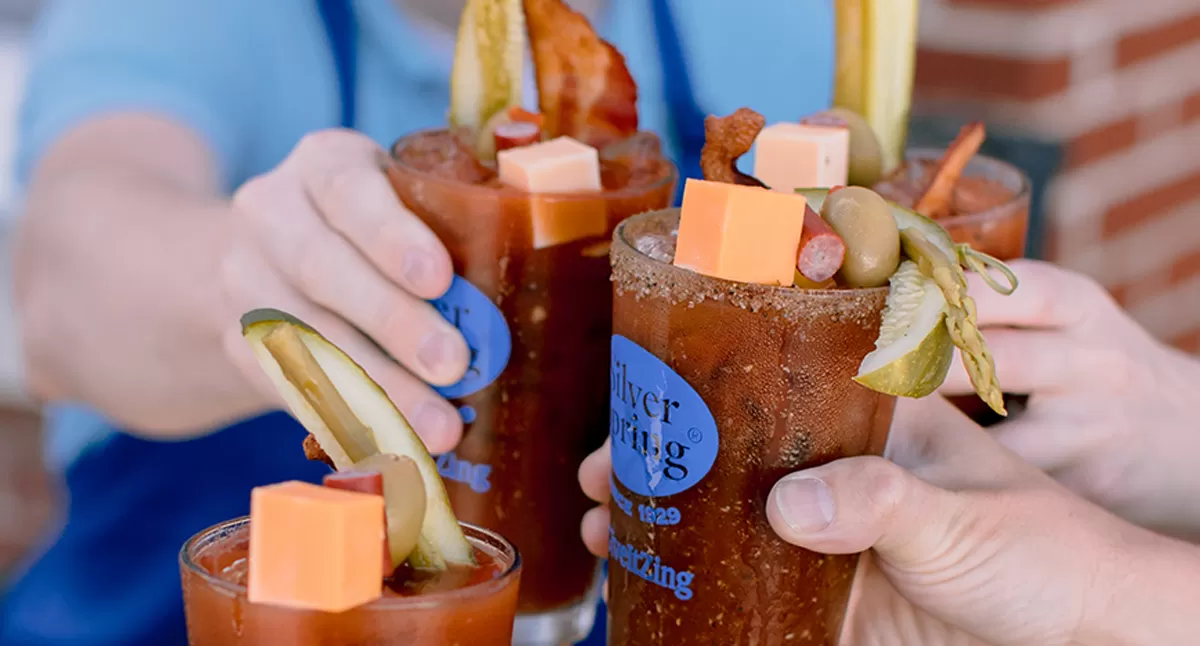 Ingredients:
Bloody Mary Ingredients
Ice
1 large pinch of your favorite dry bloody mary seasoning mix
1 teaspoon Silver Spring Non-GMO or Prepared Horseradish
2 teaspoons Worcestershire sauce
1 ½ -2 oz Vodka
1 ½ -2 oz Pickle Brine
A few dashes tabasco pepper sauce (optional)
4-6 ounces tomato juice
Dry Seasoning Mix (Homemade)
4 parts celery salt
2 parts black pepper
1 part garlic powder
1 part dill weed
Directions:
Fill a pint glass to the rim with ice and add dry seasoning, horseradish, Worcestershire, vodka, pickle brine, and hot sauce. Top with tomato juice and roll the cocktail between the pint and shaker or stir with a bar spoon. Rim a second glass with dry Bloody Mary seasoning by first rubbing the rim with a wedge of citrus so the seasoning sticks to the rim. Pour cocktail into the rimmed glass. Garnish with pickled vegetables, olives, cheese cubes, cured meat sticks, bacon, or get wild and skewer any food you want to top your delicious Bloody Mary.
Serve Wisconsin style with a 4 oz glass of beer known as a "beer chaser". Trading sips between the zesty Bloody Mary and the malty sweetness of the beer induces a unique flavor experience.

Watch our "How-To" Video HERE!
Comments about Zing Masters Bloody Mary:
Be the first to comment on this recipe! Click the "write a review" button above.