Add a comment: Zucchini Veggie Rolls with Horseradish Dip
Zucchini Veggie Rolls with Horseradish Dip
Recipe courtesy of https://www.weismarkets.com/healthybites | Weis Healthy Bites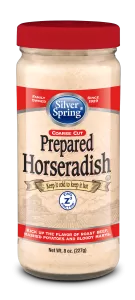 Prep

20min

Total

50min

Servings

4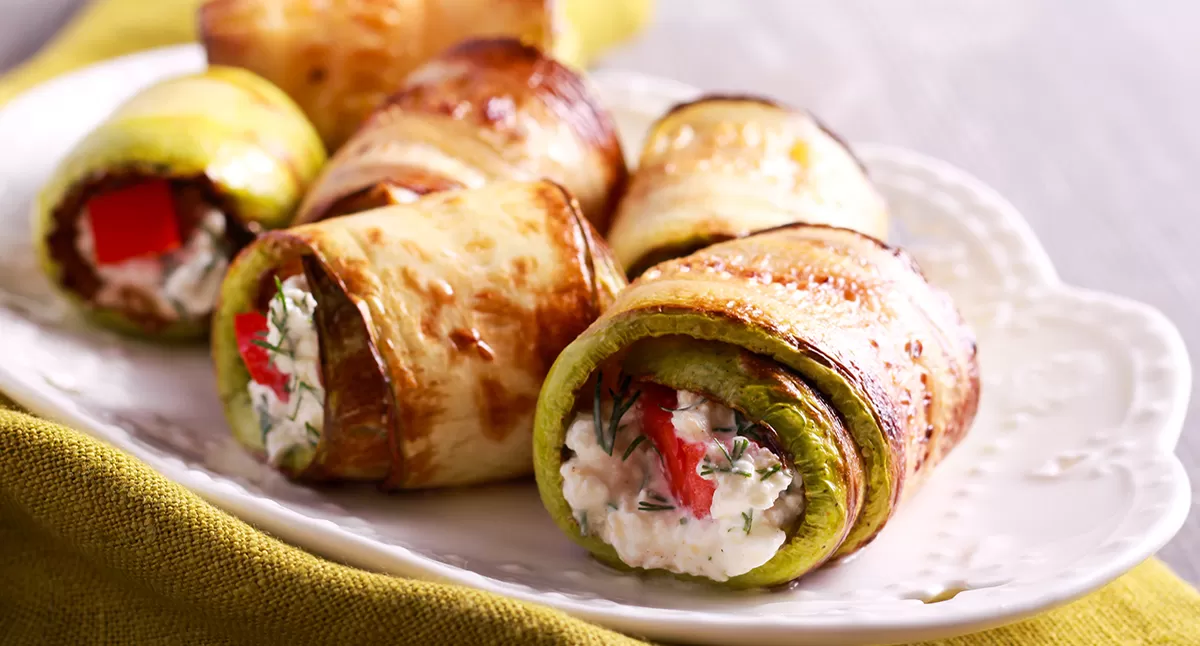 Ingredients:
1 green onion
1 red bell pepper
1 small carrot
1 medium zucchini
3/4 cup mayonnaise
3/4 cup sour cream
1/4 cup Silver Spring Prepared Horseradish, squeezed of excess liquid
2 scallions, thinly sliced
1 tbsp minced fresh parsley
salt and pepper to taste
Directions:
Thinly slice green onion, finely chop bell pepper, shred carrot and combine in a medium bowl.
In a new bowl, combine mayonnaise, sour cream, Silver Spring Prepared Horseradish, scallions, parsley, salt, and pepper. Chill for 30 minutes to blend flavors.
Use a vegetable peeler to cut 1 medium zucchini (ends trimmed) lengthwise into 16 thin ribbons. At this point, you can cook the zucchini rolls or leave them raw. If cooking, arrange the zucchini slices in a single layer on the lined baking sheet. Brush both sides with olive oil, and sprinkle with salt and pepper. Roast zucchini slices in the oven for 15-20 minutes, until soft and mostly dry.
Add both bowls of mixtures together and stir until combined. Place 1 tbsp of the combined mixture on 1 end of each zucchini ribbon; roll up. Makes 16 rolls.
Comments about Zucchini Veggie Rolls with Horseradish Dip:
Be the first to comment on this recipe! Click the "write a review" button above.