Add a comment: Easy Homemade Soft Pretzels
Appetizers
Easy Homemade Soft Pretzels
Recipe courtesy of sweetsavant.com | Recipe and photo created by Demetra Overton of Sweet Savant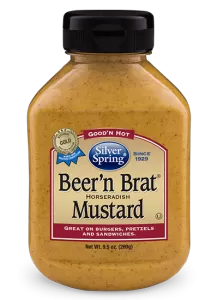 Prep

1hr

Total

1hr 30min

Servings

8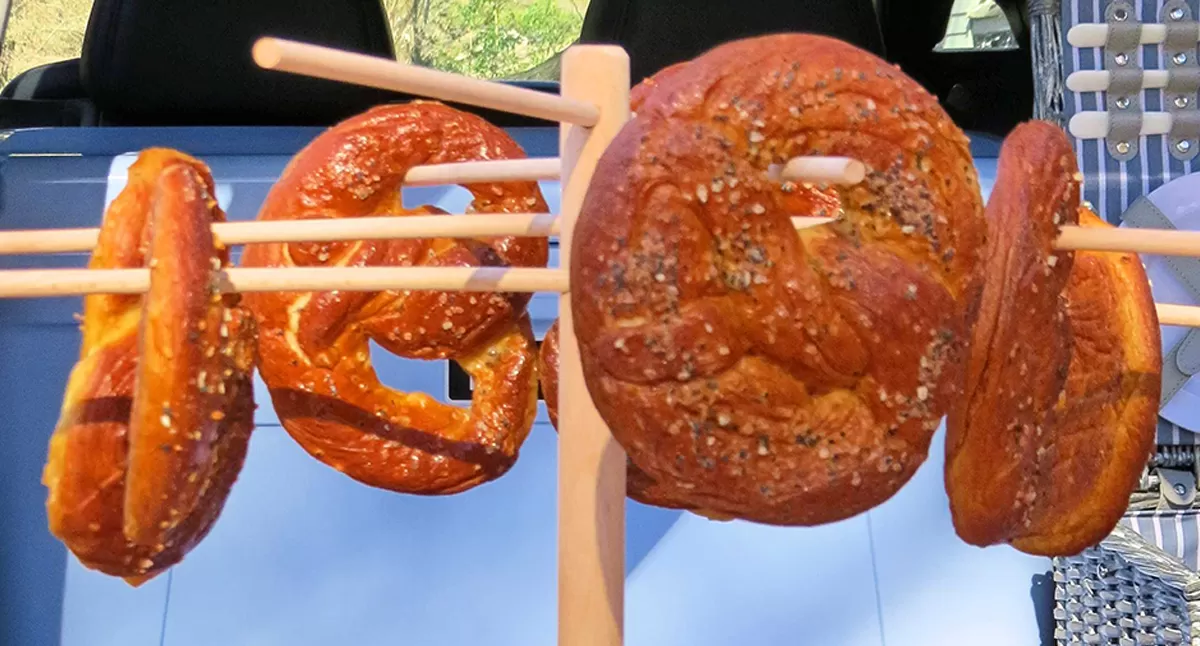 Ingredients:
1 and ¼ cup warm water
2 teaspoons dry active yeast
1 tablespoon white sugar or brown sugar
3 cups bread flour OR all-purpose flour PLUS some for dusting
1 teaspoon kosher salt
2 tablespoons soft butter
8 cups of water
⅓ cup of baking powder
1 egg
¼ cup of pretzel salt
Silver Spring Beer'n Brat Mustard
Directions:
Add yeast and sugar to warm water. Let stand for 5 minutes
Combine Yeast water with flour, butter and kosher salt in a stand mixer.
Mix on low for 2 minutes then turn speed to medium and mix for 5 minutes
Cut dough into 8 pieces and place on a floured surface. Cover with a kitchen towel and let rest for 10 minutes
Prepare 2 sheet pans with parchment paper
Roll each dough piece into 20-inch ropes and form into pretzel shape
Place the pretzels onto prepared pan
Cover each pan with a kitchen towel and let the pretzels rise in a warm place for 30 -40 minutes
Pre-heat the oven to 425 degrees
Boil 8 cups of water, add the baking soda
Boil 2-3 pretzels at a time for 30 seconds each side. Drain well with a slotted spoon and place back on prepared sheet pan
Brush each pretzel with beaten egg and sprinkle with pretzel salt or your favorite seasoning
Bake the pretzels for 12-14 minutes, rotating the pan halfway through cooking.
Let the pretzels cool for about 5 minutes before serving. The pretzels are best served warm but they are certainly good the next day. Place them into an airtight container for storage
Serve with Silver Spring Beer'n Brat Mustard for dipping.
Cooking note: The texture of your soft pretzel is determined by the type of flour you use. You can use either bread flour for a chewy pretzel or all-purpose flour for a fluffy texture. The higher protein content in bread flour makes all the difference. Try combining the two types of flour to make your own custom blend.





Comments about Easy Homemade Soft Pretzels:
Be the first to comment on this recipe! Click the "write a review" button above.