Add a comment: Aromatic Beet Spread with Yogurt and Roasted Garlic
Aromatic Beet Spread with Yogurt and Roasted Garlic
Recipe courtesy of Silver Spring Foods
Prep

20min

Total

40min

Servings

4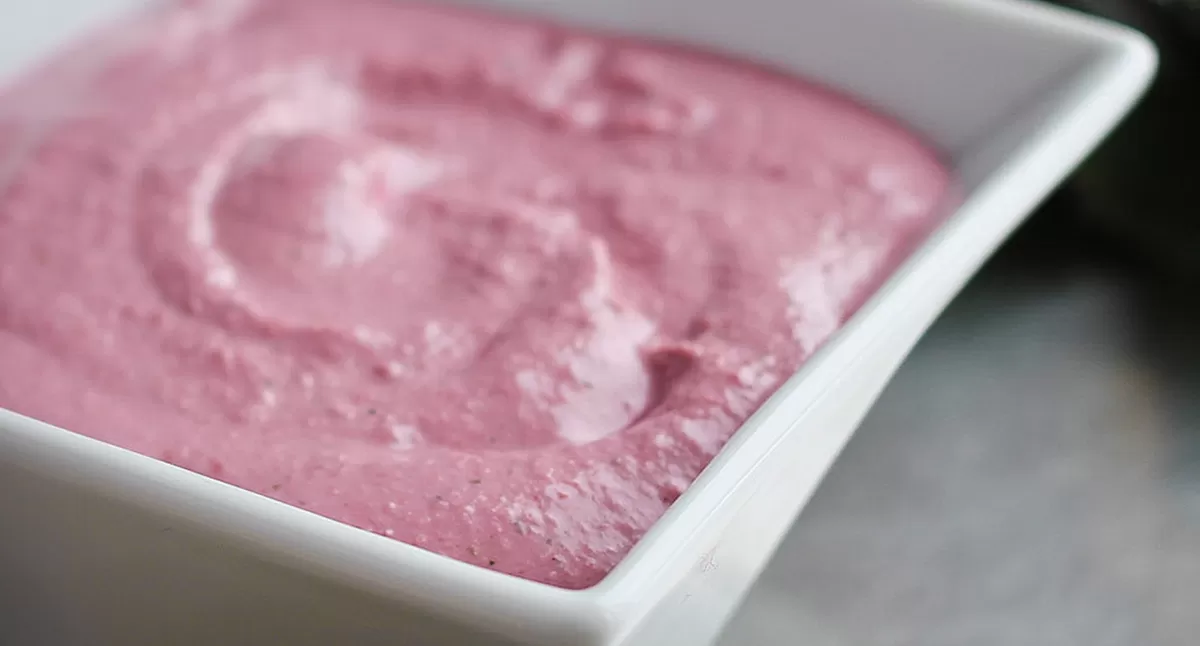 Ingredients:
1/2 C walnuts
2 small whole heads of garlic
1 TSP kosher salt, more to taste, plus more
4 TBS Silver Spring Prepared Horseradish with Beets for Passover
1 TBS extra virgin olive oil, plus more for drizzling
1 C Greek yogurt, plain (kosher for Passover)
1 TBS fresh lemon juice, more to taste (kosher for Passover)
2 TSP chopped parsley
Freshly ground pepper
Directions:
Preheat the oven to 375 degrees. Cut off just enough of the garlic tops to expose the cloves and place in a glass baking dish. Drizzle the garlic with desired amount of extra virgin olive oil. Sprinkle salt and pepper on top of the garlic. Cover the dish with tinfoil. Bake for 40-50 minutes.
Combine walnuts, garlic (remove cloves by gently squeezing the bottom of the head and the cloves will come out), and salt in a food processor or blender and pulse until finely ground. Scrape down sides of bowl. Add the beet horseradish, oil, yogurt, lemon juice, parsley, and pulse until relatively smooth. Season to taste, adding more lemon juice and/or salt if needed. Serve with latkes, fritters or use as a dip for vegetables.
Comments about Aromatic Beet Spread with Yogurt and Roasted Garlic:
Be the first to comment on this recipe! Click the "write a review" button above.