Flavor Profile
A savory, eye-watering heat combined with mildly sweet undertones.
+
Pairs well with…
Gefilte fish
Smoked salmon
Kielbasa
Borscht
Beef brisket
Our horseradish with beets is milder and sweeter than the traditional prepared horseradish. Its deep color is flavor for the eyes, adding a visual spark to the signature kick of horseradish. Gluten-Free product from Silver Spring.

FIND US AT: INSTACART
Horseradish, Water, Distilled Vinegar, Beet Puree, Beet Juice for Color, Sugar, Salt, Natural Flavor.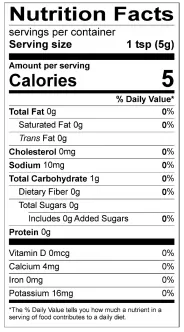 Aromatic Beet Spread with Yogurt and Roasted Garlic
Beet Horseradish Cured Salmon
Beet Horseradish Vinaigrette
Chicken Sandwich with Beet Horseradish
Lazy Girl Latkes with Beetroot and Horseradish Sour Cream
Mama Stamberg's Cranberry Relish
Smoked Salmon 7-Layer Dip