Add a comment: Buffalo Cauliflower with Spicy Everything Bagel Mustard Buffalo Sauce
Buffalo Cauliflower with Spicy Everything Bagel Mustard Buffalo Sauce
Recipe courtesy of Silver Spring Foods, Inc.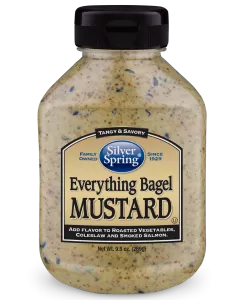 Prep

5min

Total

30min

Servings

-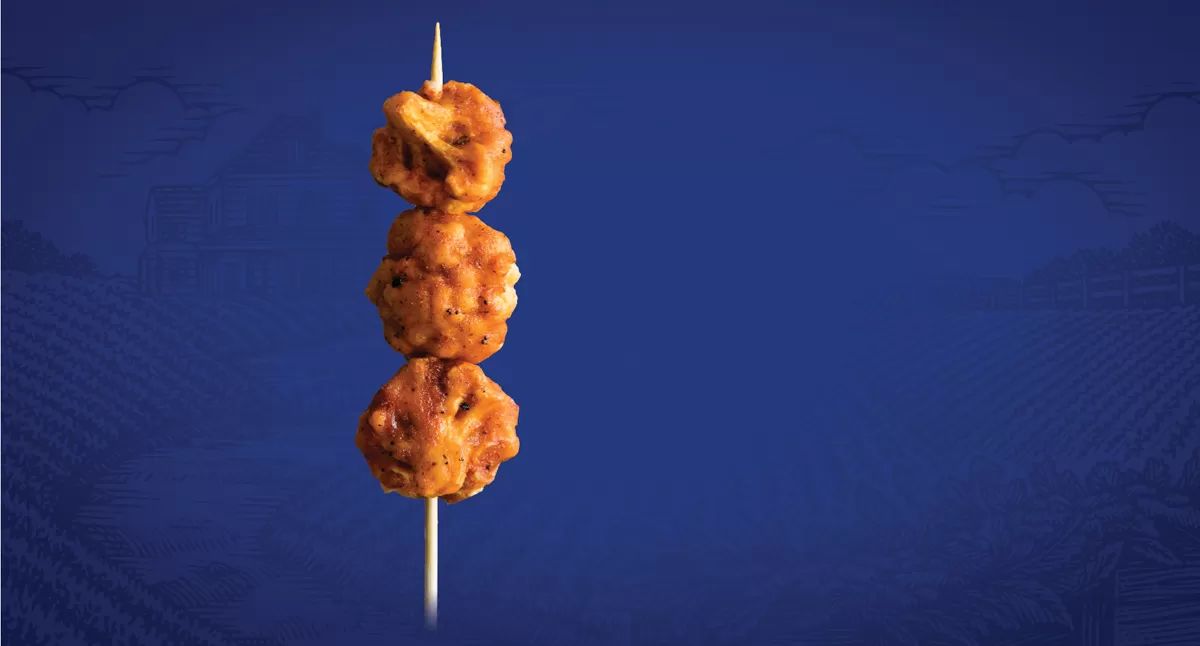 Ingredients:
1 whole cauliflower separated into bite-sized pieces
3/4 Cup all purpose or gluten free flour
1 teaspoon paprika
2 teaspoons garlic powder
1 teaspoon salt
½ teaspoon pepper
½ cup milk (plus more to thin mixture)
Bamboo skewers
EBM Buffalo Sauce
¼ cup Silver Spring Everything Bagel Mustard
¼ cup hot sauce or buffalo sauce
2 tablespoons vegetable or canola oil
1 tablespoon honey
Directions:
Watch our "How-To" video here!
Preheat oven to 425 degrees.
Wash and separate cauliflower into bite sized pieces, about 1-½ to 2 inches.
In a large mixing bowl, add dry ingredients: flour, paprika, garlic powder, salt, and pepper. Combine well.
Add milk and stir until a pancake-like batter consistency is achieved. If the mixture seems too dry, particularly with gluten free flour, slowly add more milk to thin.
Add cauliflower pieces to the mixture and stir to coat thoroughly.
In a well-oiled baking dish, add batter-coated cauliflower in a single layer.
Bake in a 425 degree oven for 20 minutes.
While baking, make the spicy Everything Bagel Mustard buffalo sauce:
In a mixing bowl, combine wet ingredients: Everything Bagel Mustard, hot sauce, oil, and honey. Stir well to incorporate.
Remove cauliflower from the oven and brush on sauce evenly to coat.
Place cauliflower back in oven and bake for another 15-20 minutes, being careful not to over cook. The cauliflower should be just about al dente, which will make it easier to skewer.
Remove cauliflower from oven and let cool completely.
Once cooled, skewer 2-3 pieces of buffalo cauliflower and add to a loaded bloody mary.
Comments about Buffalo Cauliflower with Spicy Everything Bagel Mustard Buffalo Sauce:
Be the first to comment on this recipe! Click the "write a review" button above.