Add a comment: Crepes with Smoked Salmon & Horseradish Pesto
Crepes with Smoked Salmon & Horseradish Pesto
Recipe courtesy of https://www.millennialkitchen.com/ | Recipe and photo created by Ashley Pelaez of Millennial Kitchen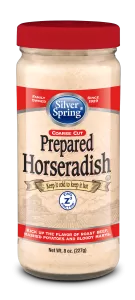 Prep

-

Total

-

Servings

-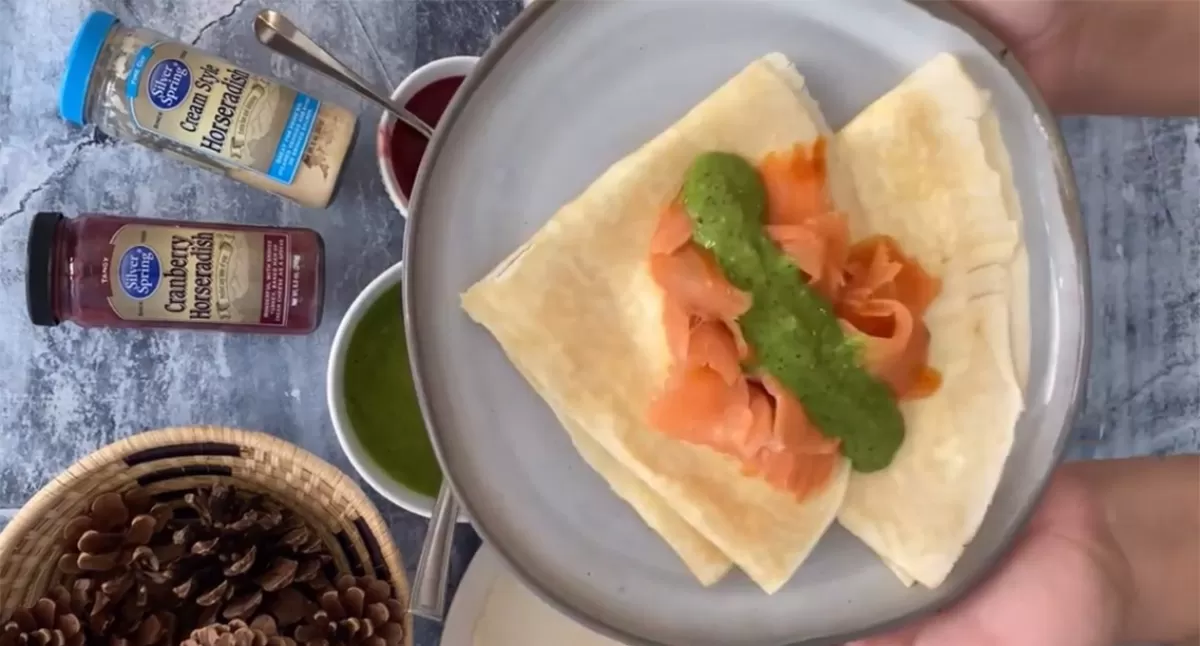 Ingredients:
Horseradish Pesto:
1 cup spinach
1/4 cup parsley
1/4 cup Silver Spring Prepared Horseradish
1 1/2 tablespoons parmesan cheese
2 teaspoons garlic powder
2 tablespoons lemon juice
1 1/2 teaspoon salt
1/2 teaspoon pepper
1/2 cup olive oil
Directions:
For full recipe inspiration, visit:
https://www.instagram.com/p/CJ9VfCBgXve/

Don't forget to add in Silver Spring Prepared Horseradish! Enjoy!

Comments about Crepes with Smoked Salmon & Horseradish Pesto:
Be the first to comment on this recipe! Click the "write a review" button above.