Add a comment: Smoked Salmon 7-Layer Dip
Dips, Spreads & Sauces
Smoked Salmon 7-Layer Dip
Recipe courtesy of Donna Daltry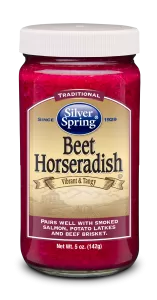 Prep

20min

Total

1hr 20min

Servings

-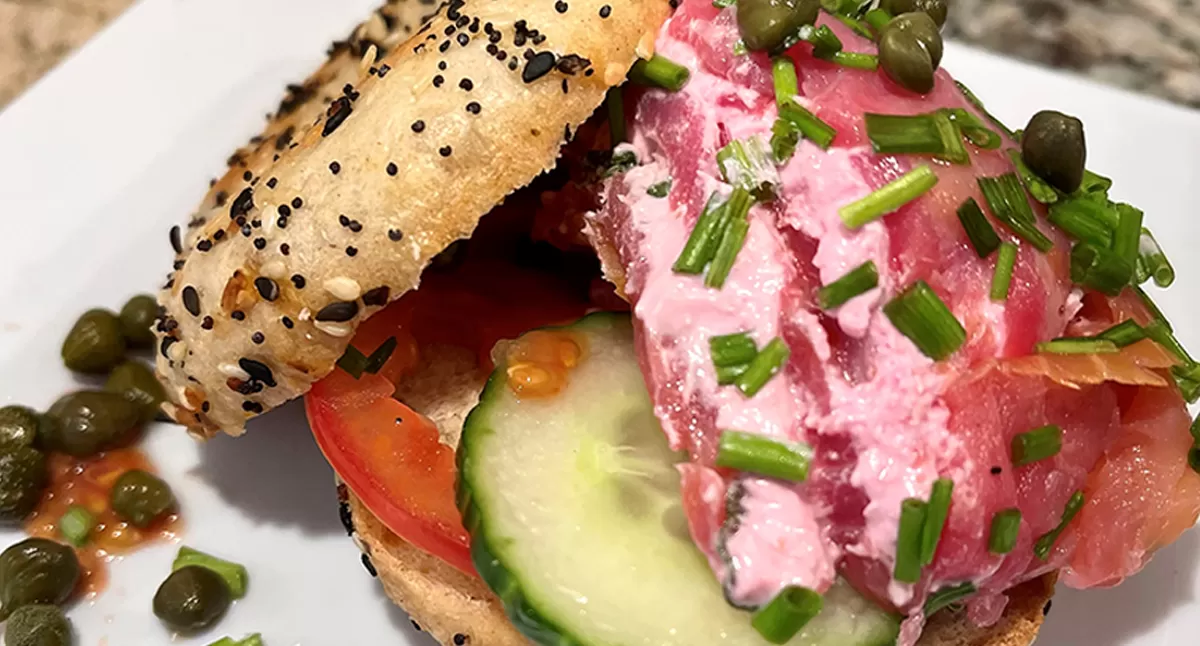 Ingredients:
4 ounces cream cheese

2 ounces fresh goat cheese

3 tablespoons Silver Spring Horseradish with Beets

2 teaspoons finely grated lemon zest

1 pound smoked salmon, sliced , divided

1/3 cup finely chopped red onion

1/2 cup drained capers, chopped

1/4 cup finely chopped chives
Directions:
Line a 6"-diameter ring mold, 6"-diameter cake pan or springform pan, or 16-oz. ramekin with plastic wrap, pressing it along the bottom and up the sides.

Pulse cream cheese, goat cheese, Silver Spring Horseradish with Beets, and lemon zest in a food processor until well combined and creamy.

Press a third of smoked salmon into an even layer across the bottom of mold. Spread half of cream cheese mixture evenly over salmon, smoothing surface with a rubber spatula.

Toss 1/2 chives and all the onion in a small bowl to combine, then scatter over cream cheese mixture and press down lightly into mixture. Top with half of remaining salmon, making an even layer, then scatter capers over. Spread remaining cream cheese mixture over capers and finish with a final layer of the remaining salmon. Cover dip with plastic wrap and chill at least 1 hour to let dip set and flavors meld.

Uncover dip and carefully invert onto a plate. Remove ring mold, then carefully peel away plastic. Top with chives.
Comments about Smoked Salmon 7-Layer Dip:
Be the first to comment on this recipe! Click the "write a review" button above.