Add a comment: G.O.A.T Pigs in a Blanket
G.O.A.T Pigs in a Blanket
Recipe courtesy of Silver Spring Foods, Inc.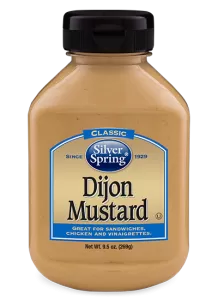 Prep

25min

Total

40min

Servings

10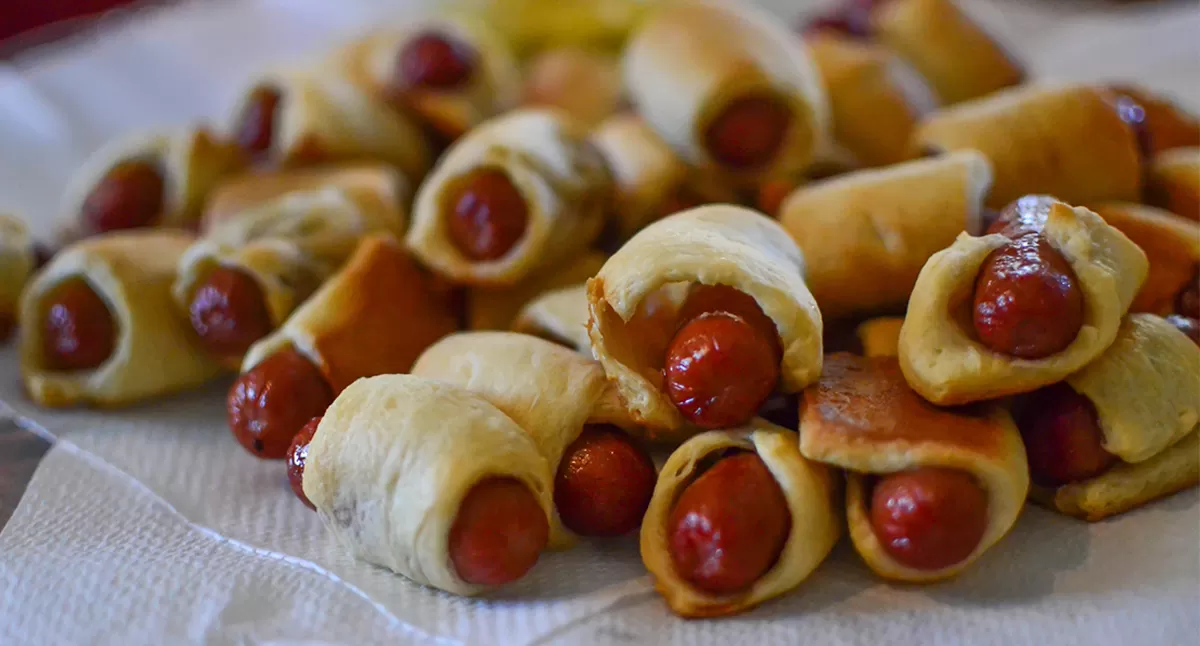 Ingredients:
14 oz Lit'l Smokies, miniature cocktail sausages
1 package puff pastry sheets, thawed
1 egg, beaten
½ cup melted butter
1 TBLS Silver Spring Dijon Mustard
1 tsp Worcestershire sauce
2 tsp brown sugar
1 tsp onion powder
1 TBLS poppy seeds
All purpose flour, for dusting working surface
Directions:
Preheat oven to 400 degrees F and sprinkle a working surface with all-purpose flour. Carefully unfold a sheet of puff pastry onto the floured work surface.
Use a floured rolling pin, roll the puff pastry into a 14"x10" rectangle. Cut the rolled pastry sheet into 14 strips (1"x10") using a pastry or pizza cutter, then cut each strip into thirds. This will yield 42 workable pastry sheets.
Position a piece of the cut pastry lengthwise in front of you. Brush the end furthest you with beaten egg. Place the cocktail sausage on the end of the pastry strip nearest you and roll the sausage in the puff pastry towards the egg washed end. You can slightly stretch the puff pastry. Press down the seam and place seam side down on a parchment lined baking tray. Repeat until all sausages are wrapped in pastry.
Melt butter in a microwave safe bowl. Mix together the melted butter, Silver Springs Dijon mustard, Worcestershire sauce, brown sugar, poppy seeds, and onion powder. Brush the butter mixture over the pastry wrapped sausages and bake for 15 minutes or until pastries are golden brown. Serve with more Silver Spring Dijon Mustard for dipping.
Comments about G.O.A.T Pigs in a Blanket:
Be the first to comment on this recipe! Click the "write a review" button above.