Add a comment: Herb-Crusted Beef Tenderloin with Horseradish Sauce
Herb-Crusted Beef Tenderloin with Horseradish Sauce
Recipe courtesy of Silver Spring Foods, Inc.
Prep

15min

Total

1hr 45min

Servings

10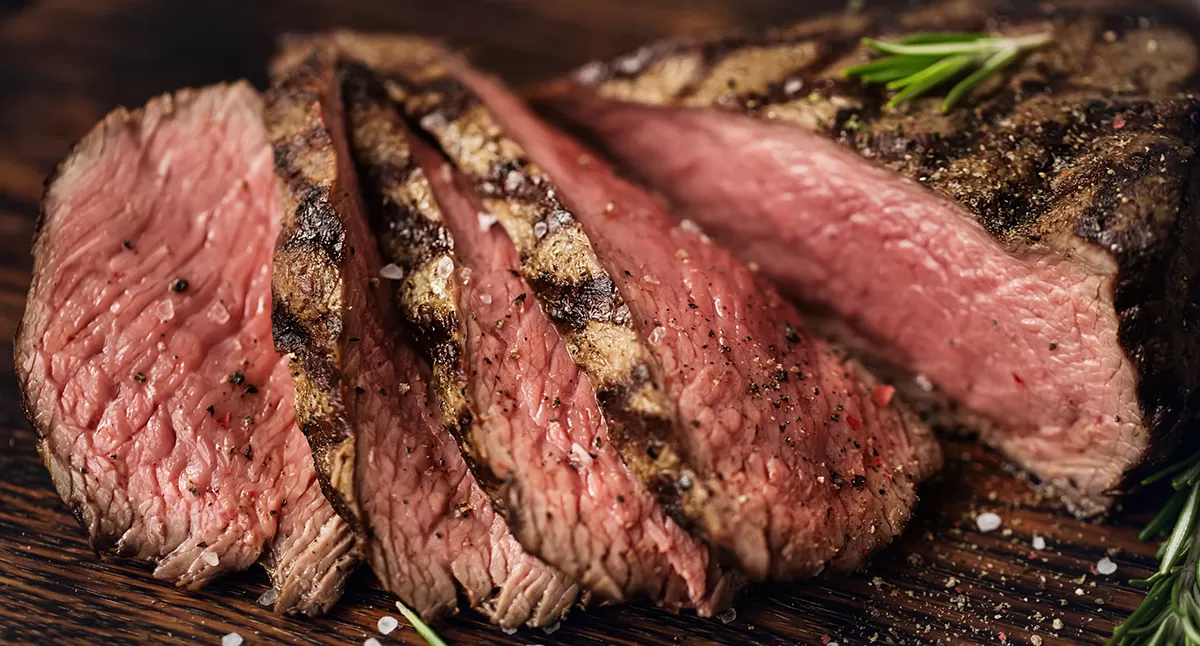 Ingredients:
1 (3 1⁄2–5 lb.) fully trimmed beef tenderloin, butt end left intact
Silver Spring Sassy Horseradish Sauce
2 tbsp. extra-virgin olive oil
Kosher salt, to taste
3 tbsp. Silver Spring Dijon Mustard
3 tbsp. cracked black peppercorns
2 tbsp. finely chopped fresh rosemary
2 tbsp. finely chopped fresh thyme
Directions:
Put beef on a sheet of plastic wrap; rub with oil. Sprinkle with salt; rub with Silver Spring Dijon Mustard, then season with pepper, rosemary, and thyme. Wrap in plastic wrap; let sit at room temperature for 1 hour.
Heat oven to 425˚. Place beef on a rack on a rimmed baking sheet. Roast until an instant-read thermometer inserted into thickest end reads 115˚, about 35 minutes. Switch oven to broiler setting; broil until crusty, 5–10 minutes. (A thermometer inserted into thickest end should read 125˚) Let roast rest on a cutting board for 30 minutes. Thinly slice beef and serve with Silver Spring Sassy Horseradish sauce.


Comments about Herb-Crusted Beef Tenderloin with Horseradish Sauce:
Be the first to comment on this recipe! Click the "write a review" button above.