Add a comment: Horseradish Mustard Burger
Horseradish Mustard Burger
Recipe courtesy of Silver Spring Foods, Inc.
Prep

20min

Total

30min

Servings

4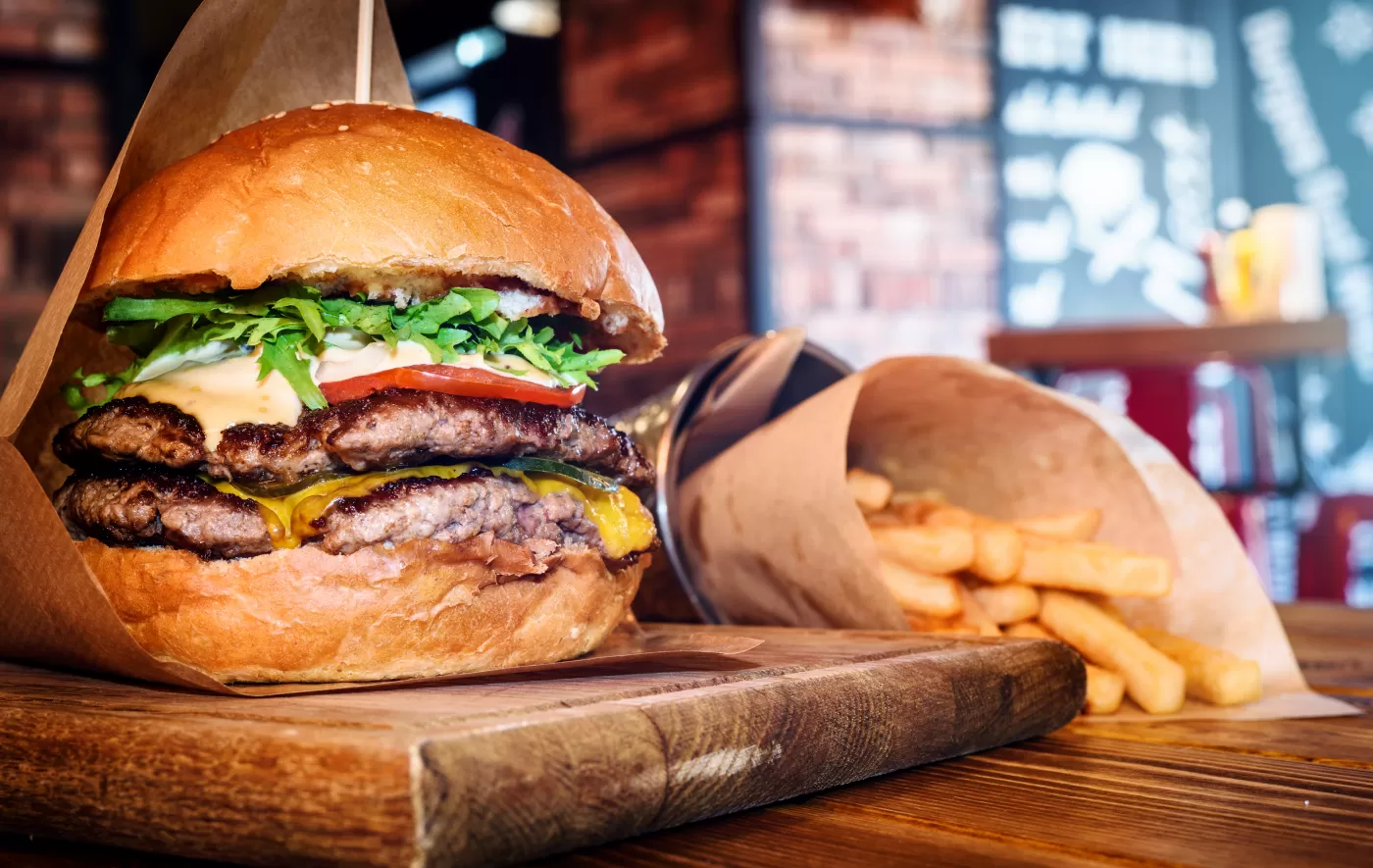 Ingredients:
1 (1/2 lb) ground chuck, or ground turkey (whichever you prefer)
Salt and ground black pepper
1 1/2 tablespoon canola oil
8 slices American cheese, each
4 potato hamburger buns, split; toasted, if desired (see below)
4 slices tomato (optional)
4 leaves of lettuce (optional)
4 slices red onion (optional)
4 handfuls of potato chips
1/4 c mayonnaise
2 tablespoons Silver Spring Dijon Mustard
2 tablespoons Silver Spring Prepared Horseradish
Directions:
Divide the meat into 4 equal portions (about 6 oz each). Form each portion loosely into a 3/4-inch-thick burger and make a deep depression in the center with your thumb. Season both sides of each burger with salt and pepper.
Cook the burgers, using the oil and topping each one with 2 slices of cheese and a basting cover during the last minute of cooking.
Place the burgers on the bun bottoms and, if desired, top with tomato, lettuce, onion, and a dollop of horseradish mustard mayonnaise. Pile on the potato chips, top with the bun tops, and serve immediately.
Horseradish Mustard Mayonnaise
You would typically find this sauce served alongside a thick cut of prime rib. The blend of mellow mayonnaise, pungent horseradish, and sharp Dijon Mustard complements steak so well that it is no surprise that it does the same for a beef burger. A rich salmon burger would also take beautifully to the sauce. For a touch of extra flavor and color, try adding a few tablespoons of chopped fresh herbs such as chives, dill, or tarragon.
Whisk together the mayonnaise, Silver Spring Dijon Mustard, and Silver Spring Prepared Horseradish in a small bowl and season with salt and pepper. Cover and refrigerate for at least 30 minutes to allow the flavors to meld. The sauce can be prepared one day in advance and kept covered in the refrigerator.
Comments about Horseradish Mustard Burger:
Retired!!!

By Karlene Brown from Augusta, WI
February 17, 2018

Smoked Applewood Horseradish is delicious on hamburgers!!!