Add a comment: Dijon Shrimp Scampi over Fresh Asparagus
Main Course
Dijon Shrimp Scampi over Fresh Asparagus
Recipe courtesy of thesupermomlife.com | Recipe and photo created by Heather Castillo of Super Mom Life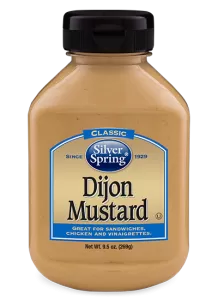 Prep

10min

Total

20min

Servings

2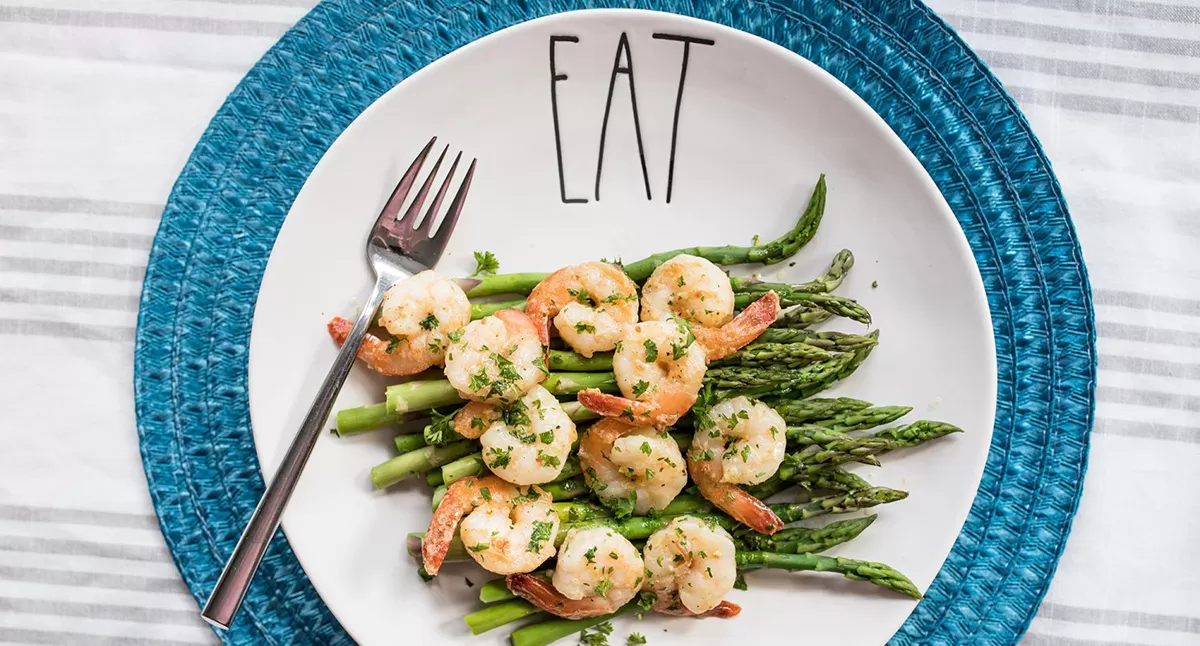 Ingredients:
1 lb Large Shrimp peeled and deveined
3 cloves Garlic minced
1 cup Butter
1/3 cup Silver Spring Dijon Mustard
1/4 cup Fresh Lemon Juice
1/4 cup Fresh Parsley chopped fine
Salt + Pepper to taste
1 bunch Fresh Asparagus
3 tbsp Water
Directions:
Melt 1/2 cup of butter with garlic in large pan.
Saute shrimp over medium-high heat approx 3-5 minutes (until they turn pink), flipping half way through.
Remove shrimp, set aside and lower heat to low.
Add Silver Spring Dijon Mustard, remaining butter, lemon juice and 1/2 of the parsley. Add salt and pepper, to taste. Whisk together.
In a separate pan, add asparagus and water. Cover and cook for approx. 3-4 minutes. You want the asparagus to be crisp, but cooked.
Meanwhile, if you find there are lumps in your dijon sauce, strain it and return sauce and shrimp to the pan. Add most of the remaining parsley, leaving just enough for garnish.
Drain asparagus and plate, topping with shrimp.
Drizzle sauce on top, sprinkle with remaining parsley and serve.





Comments about Dijon Shrimp Scampi over Fresh Asparagus:
Be the first to comment on this recipe! Click the "write a review" button above.