Add a comment: Mediterranean Halibut Tango
Main Course
Mediterranean Halibut Tango
Recipe courtesy of Chef Joe Wittenbrook, Chef Joe's Culinary Salon, San Francisco, CA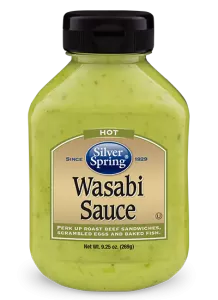 Prep

20min

Total

34min

Servings

4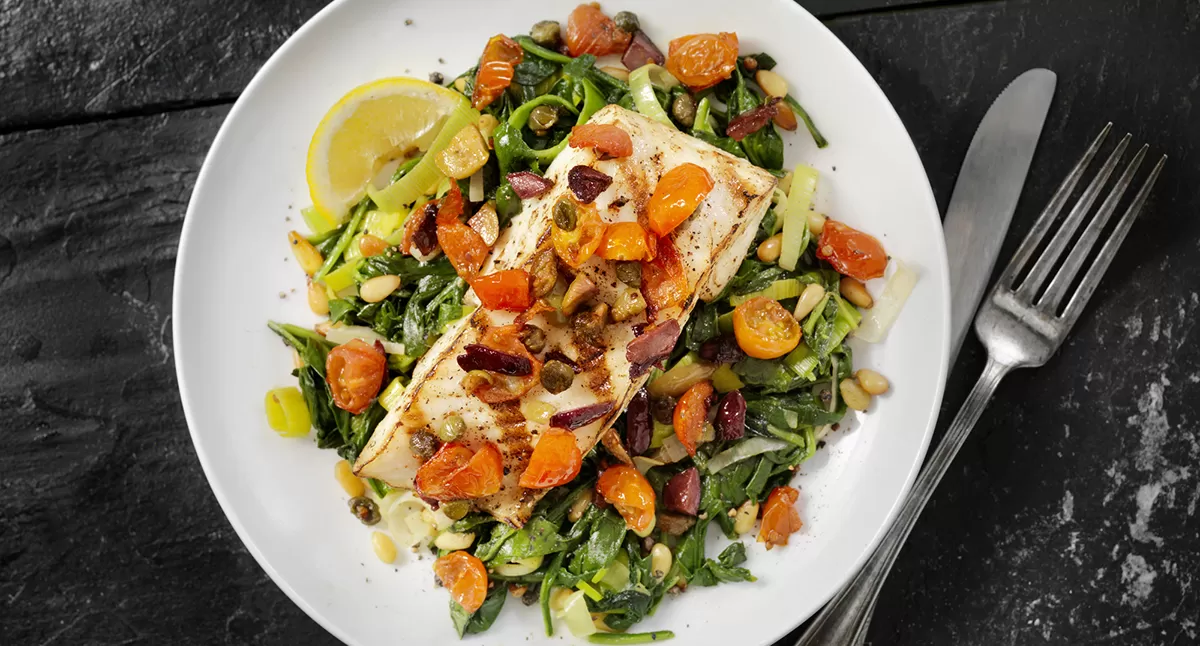 Ingredients:
4 (6 oz) sea bass or halibut filets, skin and bones removed
2 TSP olive oil for brushing parchment paper
2 TSP shallots, minced
1 lemon, grated (yield about 1 ½ to 2 teaspoons zest)
1/2 lemon, juiced
1 TBS capers, rinsed in water and lightly chopped
1/4 C pitted Kalamata olives, quartered
2 TBS flat leaf parsley, minced
2 TBS sundried tomatoes (packed in oil) finely chopped
6 TSP Silver Spring™ Wasabi Sauce
2 TBS dry Vermouth
4 sheets 12" x 16" inches
Fresh ground black pepper, to taste
Directions:
Preheat oven to 400 degrees.

In a bowl, mix together olives, sundried tomatoes, lemon zest, lemon juice, fresh parsley and capers (set aside).

Lay 4 sheets of parchment paper onto a table, fold each in half to make a crease and open back up. Brush or rub each sheet with a little olive oil and sprinkle about 1/2 teaspoon shallots evenly in the center of each paper.

Place fish a 1/2 inch above center fold. Season fish with fresh ground pepper and spread 1 to 1-1/2 teaspoons Silver Spring Wasabi Sauce on each piece of fish.

Spoon the olive-sundried tomato mixture evenly on top of each piece of fish.

It's okay if the mixture falls over the sides onto the paper. Finally, sprinkle each fish with dry vermouth.

Fold parchment paper over fish to cover and maneuver ingredients so they are somewhat centered.

Starting at one end, fold and tuck edges of paper inwards to form a semi-circle shape. You can prep and keep this dish in the refrigerator several hours in advance before baking.

Place the parchment wrapped fish on a sheet pan and bake for 12 minutes for a 3/4 inch thick fillet or 14 minutes for a 1 to 1-1/4 inch-thick fillet.
Comments about Mediterranean Halibut Tango:
Be the first to comment on this recipe! Click the "write a review" button above.